Fujifilm instax mini 40 arrives, the updated version of the famous instant camera that allowed us to imprint many memories of our days on film
FUJIFILM Corporation announces instax mini 40, the new analog instant camera with a classic design. In addition to the debut of the mini 40, which makes the instax range even more attractive, Fujifilm also presents one new mini film "Contact Sheet", which mimics the look of a classic roll film, adding a new twist to the popular instax mini film range.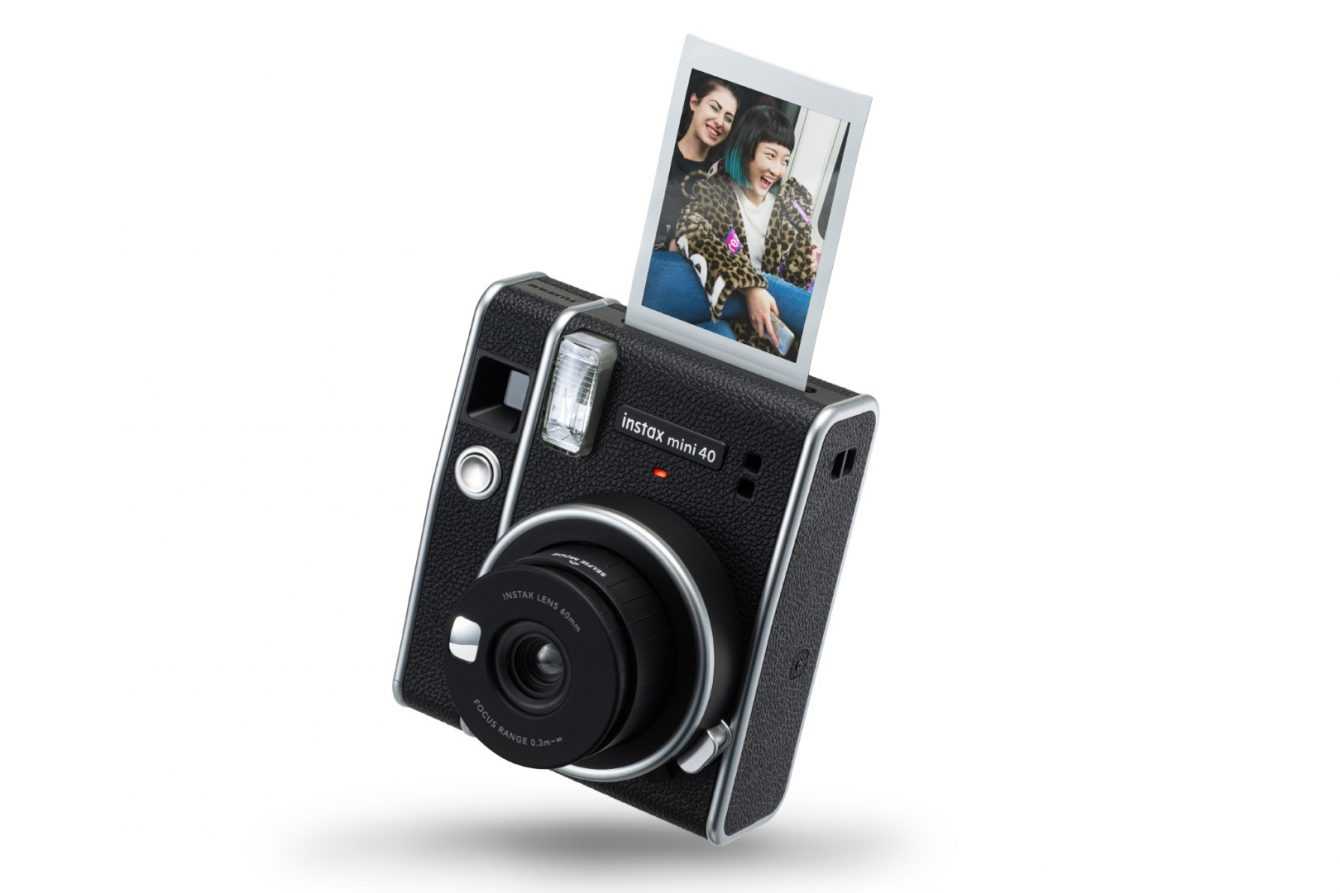 Fujifilm instax mini 40: the new version
From today the instax range expands with an instant camera with a timeless design. "With its classic and chic style, the new instax mini 40 is suitable for those who love to take and share photos." Said Toshi lida, President of FUJIFILM Europe. Conceived for always be carried with you, instax mini 40 is finished with a high quality texture that fits comfortably in one hand. The bright black camera body is accented with silver accents, resulting in a sophisticated and timeless look synonymous with Fujifilm's iconic approach to camera design.
Thanks to its peculiar design, classic and elegant black and silver finishes, mini 40 fits perfectly in the hands of a more adult and sophisticated user. He winks at the female universe, but at the same time his style attracts the shooting fantasy of the male audience who will find in this camera gender belonging to express himself, his own vision. Fujifilm instax mini 40 will be available from 21 April 2021 yet suggested retail price of € 99.99 including VAT. All information is available on the official website of the product.
Main features:
Automatic exposure function, for better images at any time of the day: The automatic exposure function automatically detects the ambient light level when the shutter button is pressed, so as to optimize the shutter speed and flash output according to the surrounding environment. It allows you to take high-quality photos, even for those approaching instant photography for the first time.
Selfie mode for easier and faster selfies: Users can activate Selfie mode, perfect for taking selfies and close-ups, by simply pulling out the lens after turning on the camera. This makes it easier than ever to take selfies and close-up photos.
Film instax mini "Contact Sheet": The launch of instax mini 40 is also accompanied by the mini instant film "Contact Sheet". In homage to classic film photography, "Contact Sheet" simulates the look of a photographer's contact sheet when processed film strips are "contact printed". As with all instax films, "Contact Sheet" will be available in packs of 10 shots.
From the photography section that's all! Keep following us!