Fujifilm FUJINON Premista19-45mmT2.9 is the new compact wide-angle zoom lens of the Premista Series that adapts to large format film cameras to return natural images with little distortion over the entire zoom range.
FUJIFILM has announced that the lens will be released on January 28, 2021 FUJINON 19-45mmT2.9, a wide angle zoom that covers focal lengths from 19mm to 45mm.
The third model in the Premista cinema zoom lens series supports large-format sensors and offers exceptional resolution, beautiful and natural bokeh and rich tones in high dynamic range (HDR). In addition, it effectively controls distortion to provide natural images with reduced distortion over the entire zoom range.
With the Premista series, FUJIFILM has met the demand to cover wide-angle focal lengths with its cinema lenses, expanding the range up to 19-250mm and thus supporting the work of filmmakers for high-quality video production in a wide variety. of shooting situations.
FUJIFILM the new FUJINON premier for the world of cinema
FUJINON Premista19-45mm is a wide-angle zoom lens that offers a constant T-stop of 2.9 over focal lengths from 19mm to 45mm. Featuring large diameter aspherical lenses and a unique zoom system, the lens achieves an astonishing level of edge-to-edge sharpness. Additionally, distortion is effectively reduced at even the widest focal lengths, delivering natural footage with minimal distortion across the entire zoom range. In addition, the use of proprietary optical simulation technology and mechanical design technology has resulted in a compact yet robust body. which measures 228mm and weighs 3.3kg.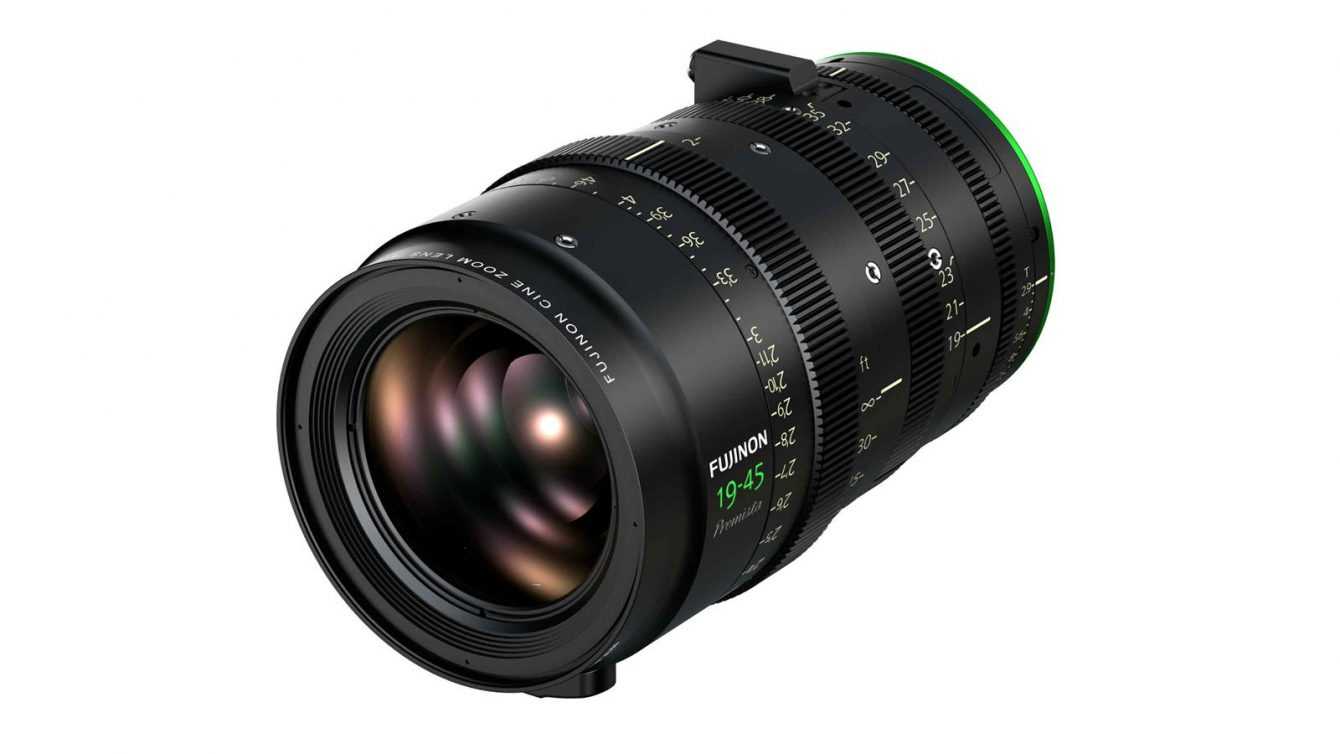 The new zoom lens can be used for handheld shooting with a Steadicam or for overhead shooting with a crane. Like standard and telephoto zoom lenses, Premista19-45mm also supports "ZEISS eXtended Data", which allows metadata to be recorded during shooting, thus reducing the video editing workload in post-production and facilitating efficient video production.
In 2019 FUJIFILM launched the Premista Series zoom lenses – standard and tele – for high-performance cinema cameras equipped with a Large-Format sensor. The series has been praised by professionals at the forefront of video production for their edge-to-edge sharpness and wide range of focal lengths for exceptional convenience.
The Premista line was designed precisely to respond to the growing demand in recent years to combine superior quality optics with a greater diffusion of cinematographic cameras equipped with Large-Format sensors. FUJIFILM, moreover, with its Premista zooms has also thus answered the demand for zoom lenses capable of shooting high quality videos to eliminate lens shift times. Prime lenses, which have exceptional optical performance, are regularly used on large format sensors. However, when using prime lenses it is necessary to change the optics according to the scene.
FUJINON Premista 19-45mmT2.9 will be available from January 28, 2021, price on request.
Premista19-45mm: all the features
Compatible with large-format sensors to deliver exceptionally high resolution, beautiful and natural bokeh and rich tones.
Featuring large-diameter, highly polished aspherical lenses and Fujifilm's unique zoom system, Premista19-45mm effectively corrects chromatic aberration. This resolves images across the entire frame to produce impressive sharpness and clarity.
The lens effectively reduces distortion, which tends to occur when shooting at wide-angle focal lengths, to achieve a natural description of the scene regardless of subject distance and zoom position.
The 13-blade design of the diaphragm forms an almost perfect circular aperture. It produces beautiful, natural bokeh when the aperture is set for a shallow depth of field, which is a characteristic of large-format sensors.
Utilizing state-of-the-art optical design and Fujifilm's unique coating process, it minimizes ghost and flare to maintain the rich hue required by high-quality HDR-based video.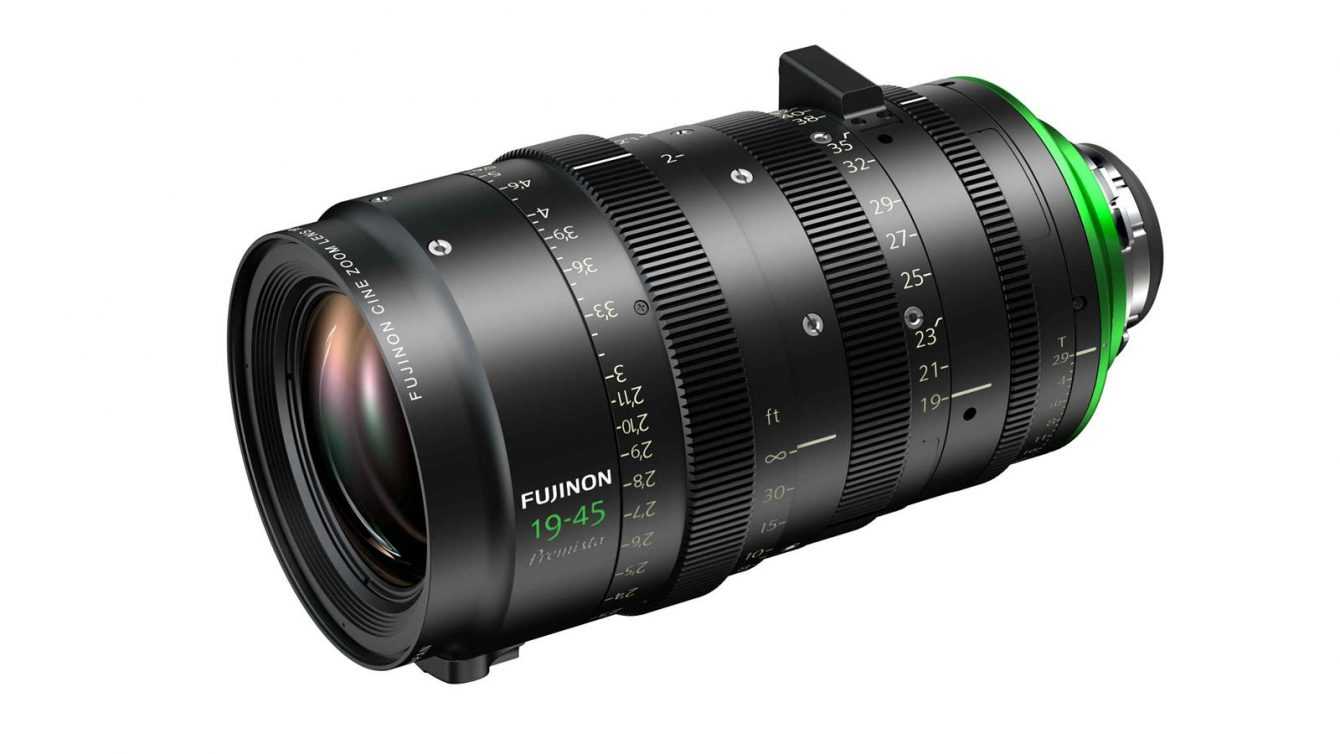 Wide angle zoom covering focal lengths from 19mm to 45mm
An image shot with Premista 19-45mm, which allows for dynamic video expression that includes the background.
Premista19-45mm is a wide-angle zoom lens that offers a T-stop value of 2.9 over its entire focal length range, from 19mm to 45mm. It covers focal lengths equivalent to five prime lenses, thus reducing the need to switch lenses for fast and efficient video shooting.
The lens can form a kit with Premista series standard and telephoto zoom lenses to cover focal lengths from 19mm to 250mm, enabling wide-angle shooting to include the background and telephoto shooting to zoom in on a subject.
The new lens is 27mm shorter and 500g lighter than the Premista Series standard and telephoto zoom. It is also very robust, allowing video recording with Steadicam.
Compact design and at the same time of excellent sturdiness
The use of proprietary optical simulation technology and mechanical design technology has made possible a compact yet robust lens body measuring 228mm and weighing 3.3kg, designed to withstand the tough professional shooting conditions. Premista19-45mm can be used for shooting by hand with a Steadicam or shooting from above with a crane.
Excellent ergonomics and operability
Premista19-45mm shares the same front diameter and position of the toothed rings for focus, zoom and iris of the Premista series standard and telephoto zoom lenses. This allows the shared use of accessories such as the matte box, useful for reducing problems due to flare and ghost, and a follow-focus system for smooth and precise focusing. There is no need to re-adjust the positions of accessories when replacing lenses, thus ensuring efficient operation.
The lens is equipped with a flange focal distance adjustment mechanism, which allows easy calibration of the "Flange Focal Distance" by simply rotating a ring on the lens barrel and correcting any deviations in the flange focal distance caused by rapid changes in lens. temperature at the shooting location. The focus ring has a wide 280-degree rotation angle and provides smooth torque during operation for precise focusing and excellent operability. A fluorescent paint is applied to the index marks on the focus, zoom and iris rings, so these settings can be easily seen even at night or in a dark room. The focus index can be in feet or meters.