A universe still unknown to most people that grows and humanizes science with competence, empathy and determination: in homage to the International Day of Women and Girls in Science wanted by the UN, Fujifilm publishes the second issue of the magazine "Women4Women", a monograph whose voices narranti are a fantastic example of the avant-garde of female research
Fujifilm ha selected from among the female scientists of his group and those he met on the professional path, about twenty contributions and interviews from many countries, because, it turns out reading the Fujifilm magazine "Women4Women", often women in research network and choose each other for important projects and challenges:
We were told a story of development and innovation always in the male, we all know the names of the great scientists, we have studied them since elementary school – observes Luana Porfido, Head of Corporate Communication and Integration Chief FUJIFILM Europe GmbH, who wanted this dissemination tool – few women come to mind: Levi Montalcini, Marie Curie, of course, but if we already mention Margot Lee Shetterly, or Katherine Jonson, Beatrix Potter, Tu Youyou … how many know their extraordinary work ? Although some are Nobel Prize winners. Starting to talk about them, but also underlining the merit and scientific caliber of so many scientists who work today with us or for us, meaning not only for us Fujifilm, but also for us – all of humanity, is a duty.
Fujifilm "Women4Women": stories of women, science and photography
A human publication, written with the simplicity that characterizes great women, also curated in the image and accompanied by photo reportage from Africa to the female photographer Valentina Tamborra. A talent is undoubtedly being empathetic and direct in this way Chandana Sharma she says she "started with strawberries" and then became Director of Cell Bioproduction and Gene Therapy at Fujifilm Irvine Scientific, while wondering if she is also a good mother. For Find Petrow-Sadowski the love for science is triggered on a summer campus when a friend feels sick and discovers she has leukemia: a happy ending for both of them. Cari is now Principal Scientist of FUJIFILM Diosynth Biotechnologies, her friend has become an important pediatric oncologist. Heidi Franconia enthusiastically explains the studies for RCPhC1 and the love at first sight in his search for Fujifilm, a recombined peptide biomaterial, "The films that were once the company's core business have something in common with bone: collagen. Starting from this scientific heritage of knowledge has been an exceptional added value. "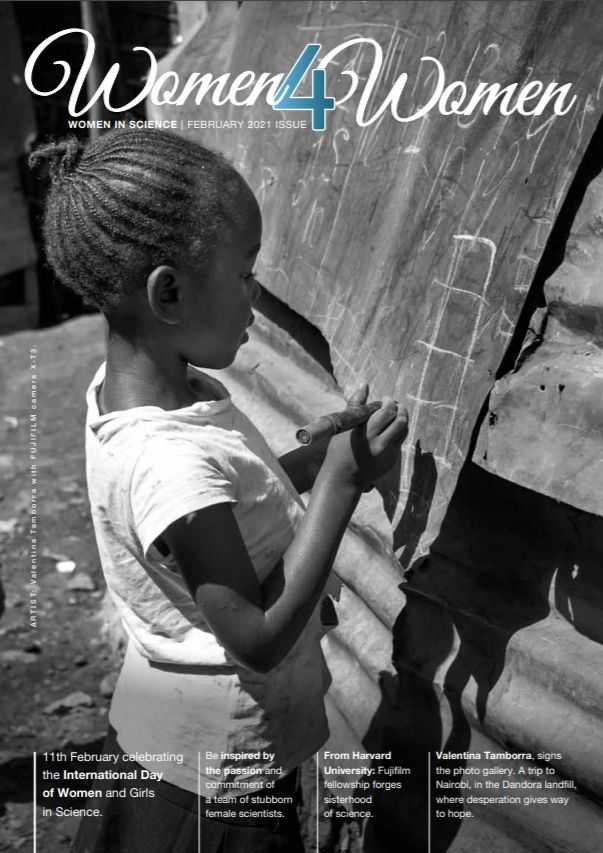 Each woman tells her life with the same naturalness with which she explains the frontier research of which she is the protagonist, all aware that female emotional intelligence is perfectly connected with the collective one underlying the new dynamics of scientific research in the world, and knowing , as the Boston MIT studies assert, that there is an equation between the number of women in a research team and the greater social intelligence in the research itself. And this is why there are those who choose part-time to volunteer and encourage young women to study STEM, such as LaToya Mayfield a scientist who studies blood cells and has experience in forensic science, who is also the founder of GiSTEM – Girls impacting Science Technology Engineering and Mathematics, also the protagonist of Fujifilm's second release "Women4Women".
Without borders and without barriers of space, opportunities and project financing as the experience of the most polar Italian in the country recounts Nicoletta Ademollo, a biologist with a doctorate in polar sciences whose studies are at the center of current events: ecotoxicology analyzed by monitoring organic micropollutants and the impact on the environment… at the end of the world, or in Antarctica! Like the astrophysicist and precocious novelist, Lucia Troisi who has an auspicious specialization for all: the evolution of the stars and speaks of satellites as her own home. But to bring so much excellence to the fore and focus, it takes a new narrative as he knows and tells about it in the publication Daniela Minerva graduated in philosophy of science, popularizer and co-founder of the Women and Science Association, as well as director of the monthly HEALTH, a successful periodical in the Italian media scene dedicated to the healthcare world.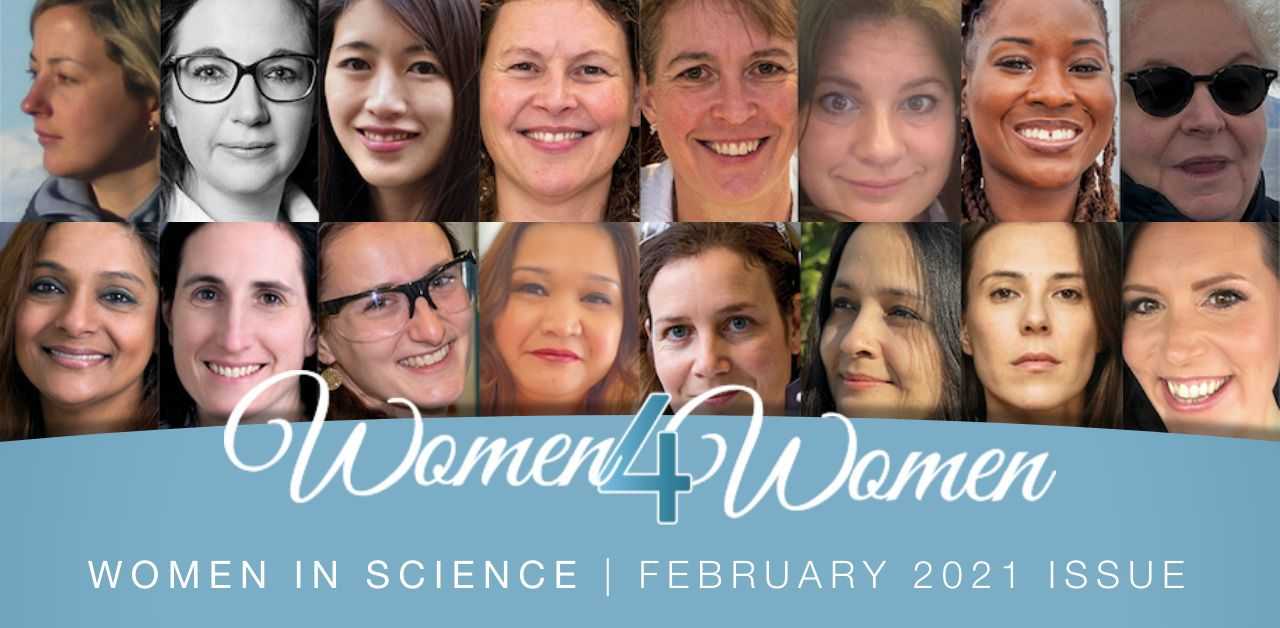 Where to find the magazine
For this "Women4Women" is a precious piece for a new knowledge. The magazine is available online for free in English. That's all from the photography section, keep following us!