Photo Credits: Fujitsu
Fujitsu announced a new generation of desktop PCs and workstations designed for all those who need agility, power and flexibility to work in home office contexts. The company has created a new generation of devices that they consume less energy and are silent, however, without any compromise in terms of performance.
Fujitsu's new desktop PCs and new workstations
The full range of new Fujitsu ESPRIMO desktop and new ones workstation CELSIUS of the eleventh generation is equipped with the latest Intel chipset and processors 11th generation Intel Core. This guarantees superior performance with reduced energy consumption.
Within the new range, the model stands out FUJITSU ESPRIMO G5011. It is an elegant one mini desktop PC ultra-compact proposed inside a slim chassis with a volume of only 0.86 liters. Ideal for an out of sight installation – behind a monitor or under a desk, for example – the new ESPRIMO G5011 is a solution excellent for meeting rooms and collaborative workspaces, conference facilities and classrooms. As well as of course for home office environments. The other products presented within the FUJITSU Desktop ESPRIMO portfolio are the ESPRIMO D6011, ESPRIMO D7011, ESPRIMO D9011 models; ESPRIMO P5011, ESPRIMO P7011 and ESPRIMO P9011.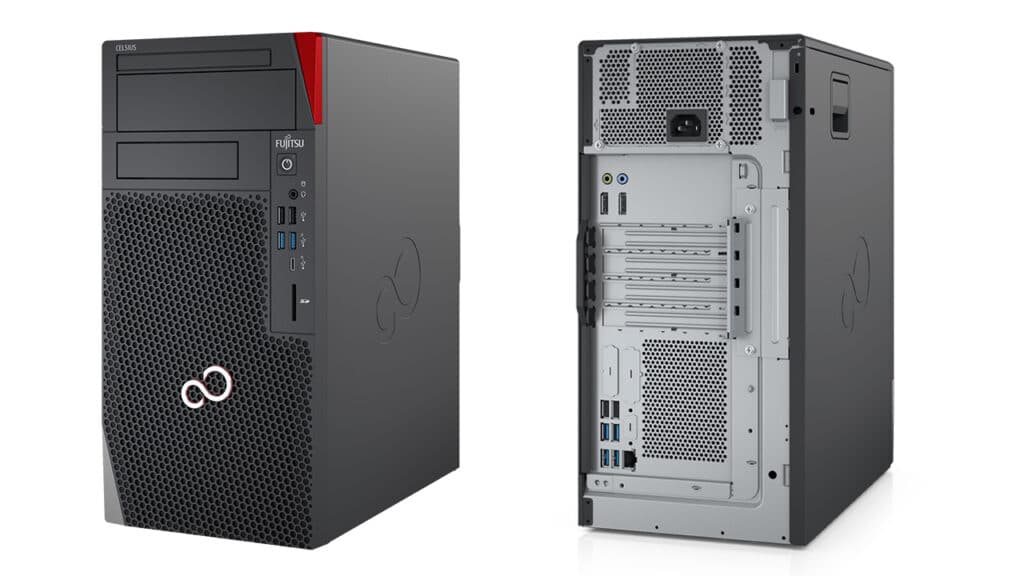 Workstation CELSIUS W5011.
Another novelty is represented by the model CELSIUS W5011, one of the most expandable entry-level desktop workstations in the world. It is immediately ready for complex application scenarios such as CAD, CAE, multimedia, design and visualization. This unit guarantees high performance thanks to powerful processori Intel Xeon W-1300 flanked by improvements in I / O speed and memory. The razor-sharp graphics performance is based on a dual slot for the installation of full length RTX graphics cards up to the model NVIDIA RTX A5000. This new system also possesses enormous storage capacity and allows you to work transparently with large data files across SSD NVMe PCIe Gen4 for high-speed information transfer.
Availability and prices
In Italy, the new 11th generation FUJITSU ESPRIMO and CELSIUS client computing devices will be able to be ordered starting in September by FINIX Technology Solutions. Pricing will vary by specification and market. CELSIUS W systems equipped with NVIDIA Ampere graphics cards will be available in the month of October 2021.