Google officially announces the arrival of Google Pixrel 6 and 6 Pro, which he will present this autumn. Also, confirm the most awaited novelty: they will have a homemade chip from Google that is called Tensor. And will make the best ofartificial intelligence he was born in machine learning to revolutionize the way we use smartphones.
Google confirms Pixel 6 and 6 Pro with the new Tensor chip
We knew that Google's new smartphone was coming. And we had long suspected that there would be a pro version with some more "premium" details. But the most awaited news is the confirmation that Google has built itself the new chip that will move its Pixel 6 and 6 Pro: the chip Tensor, known until today as "Project WhiteChapel".
According to the CEO Sundar Pichai, the new silicon chip should revolutionize the Android experience with artificial intelligence. "AI is the future of our innovative work, but the problem we run into is the computational limitations that have prevented us from achieving our goals. So we built a technology platform for mobile capable of bringing our revolutionary AI and machine learning (ML) to our Pixel users. We set out to build our own System on Chip (SoC) to power the Pixel 6. And now, years later, we're almost there ".
The new processor should improve Pixel camera skills, also bringing new and unprecedented functions. Also from the video point of view, with stabilizations, image noise reduction and much more. In addition, there will be hardware exclusively dedicated to the recognition of human language. An unprecedented enhancement of machine translation, dictation but above all of Google Assistant. There is also a new core for the safety and a chip Titan M2 to guarantee "the highest levels of hardware security in any smartphone".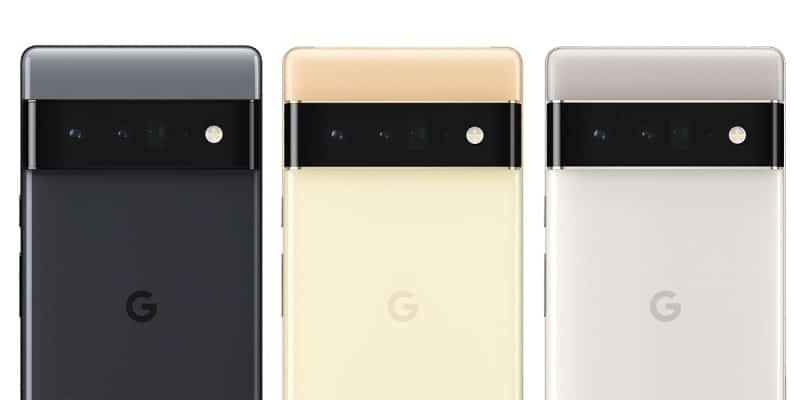 In addition to the chip, we know the details of the screen of the two devices. Google Pixel 6 is expected to have a 6.4 inches FHD + 90Hz. While the Pro will have a 6.7 inches QHD + 120Hz. The Pro version will also have metallic finishes, a 4x telephoto (while the other two sensors are shared) and a fingerprint reader in the display.
Google did not disclose any other details. But rest assured that we will tell you every detail: we are eagerly awaiting the first smartphone with a Google chip.