The Gordon Murray Automotive T.50, made by the famous South African designer, made its official debut in front of the public at the 78th Goodwood Members' Meeting which took place on the homonymous circuit on Saturday 16 and Sunday 17 October 2021.
In a sea of ​​new electric cars and looming bans, the T.50 could be one of the last truly innovative and lightweight supercars to be designed.
The Gordon Murray T.50 is equipped with a powerful engine 3.9-liter V12 with 650 PS (659 PS / 484 kW) designed by Cosworth. The top features see even a maximum of 12,100 rpm and an accompanying soundtrack that evokes memories of the Formula 1 engines of a bygone era. This engine also incorporates an integrated 48-volt starter generator and is mated to a six-speed manual gearbox that powers the rear wheels.
The car is built with a carbon fiber monocoque which ensures that the weight of the T.50 is only 980 kg. Also noteworthy is the three-seater layout, just like the McLaren F1 from which it draws inspiration. But perhaps the most outstanding feature is a rear-mounted 400mm electric fan that draws air from underneath the car and increases downforce.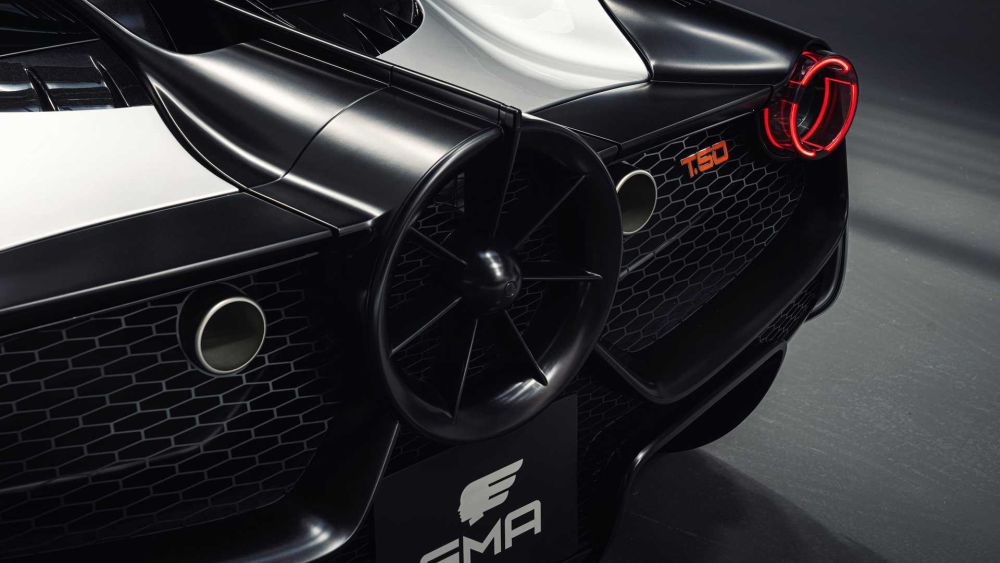 Gordon Murray T-50, only 100 units for enthusiasts with a large bank account
During the weekend, the T.50, with the driver at the wheel Dario Franchitti he covered five laps on the iconic Goodwood Motor Circuit, effectively marking his debut "on the road". From this moment the wait begins for the wealthy customers to line up to get their hands on one of the 100 units planned, which will be produced from January 2022. The Gordon Murray T-50 will have a list price of 2.36 million pounds per before taxes, which is equivalent to approximately 2.8 million euros at the exchange rate.
The show car was also shown during the event at GoodWood T.50s Niki Lauda focused on the track, which will go into production in 2023 in just 25 units.