During the opening night of Gamescom 2021 Halo Infinite has returned to show itself, finally revealing its official release date. The new chapter of the historic shooter is not too far from our consoles and the next one should come out December 8. We remind you that the game has already been postponed several times, in the face of several problems encountered during development.
Halo Infinite: release date revealed
During the presentation of Halo Infinite at Gamescom we got to check out the introductory trailer for the game's multiplayer mode. This video, made in computer graphics, showed us the Spartans intent on quelling a riot and saving a young girl, who in turn will enlist in the space troops.
In short, what we have witnessed is none other than a narrative incipit. In fact, the developers have specified that, despite being a multiplayer mode, a story has also been included to give a precise setting to our online skirmishes, an element that could prove to be very interesting.
The most important announcement, however, was that relating to the final release date of the game, which is set for December 8, 2021. It therefore seems that we will not have to wait long to get our hands on this new chapter of Halo which, we remind you, has been postponed several times over the past months due to problems partly due to the Covid-19 pandemic.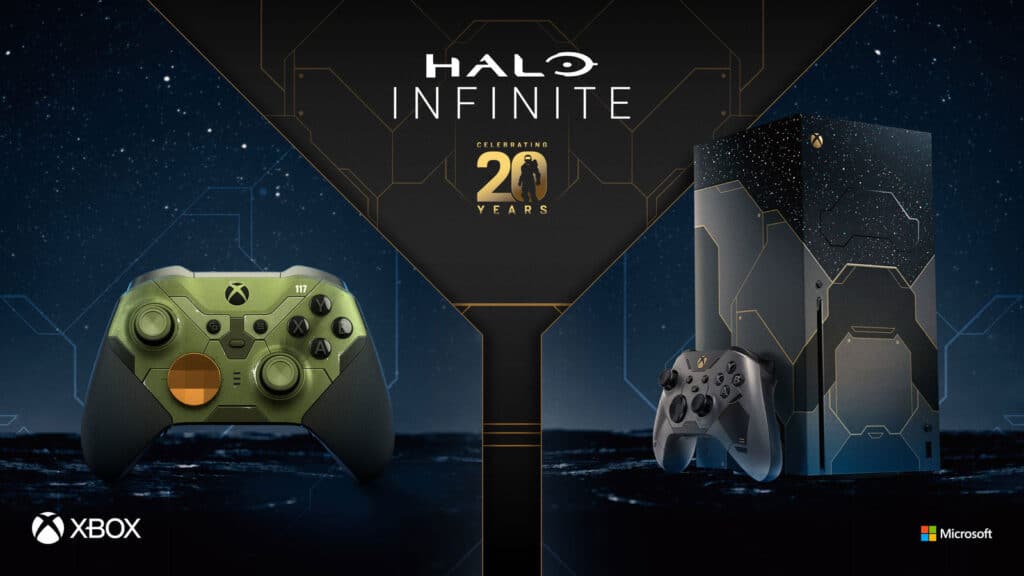 In addition to the release date of the title, Xbox has unveiled a new Xbox Series X console inspired by Halo Infinite and an exclusive Wireless Controller for Xbox Elite Series 2 – Halo Infinite, both in limited edition. The two new hardware will be available starting November 15, but can already be pre-ordered on the Microsoft Store, respectively at the price of € 549.99 and € 199.99.
To discover all the other limited edition controllers, including the Xbox Wireless Controller dedicated to Forza Horizon 5 launched yesterday evening, you can visit the Microsoft store.