Let's find out how to get Disney Plus for free to watch all the movies and TV series of the streaming service without limits without paying (or paying less)
Disney Plus is a streaming platform that brings together content from different brands: Disney, Pixar, National Geographic, Marvel and Star Wars. You can access its contents for a fee, at cost of 69.99 euros for one year or 6.99 euros per month. But it is also possible to have it without paying: in this guide we will show you how to get Disney Plus for free, through various safe and legal methods.
For the moment there is an official method to see Disney Plus for free: through the free trial. But it is not the only one, and above all there are others to get the services at a very low price. In fact, we will also show you how to get the same services at a significantly lower price than indicated and in a totally safe way. Beware of scams: do not trust unofficial sites that could hide possible frauds. Discarded this possibility, let's see together everything there is to know to have Disney Plus for free or, at least, on offer.
How to get Disney Plus for free: how the free trial works
How to activate the free trial option
Disney Plus immediately made one available seven day free trial. A week to get an idea of ​​the contents offered by the catalog and to decide whether to continue paying or cancel. The period chosen by the multinational is not very long, but on the other hand it is strong in the fact that most of the contents currently available are already known by almost everyone. Attention: the subscription is automatically renewed at the end of the week and to deactivate the option, you must disassociate your payment method.
We would like to remind you that, in order to get Disney Plus for free, we will be asked to when registering enter a payment method. We can choose between a credit or debit card, but also an online PayPal account. The free trial is better explained within the terms and conditions of the service.
How to extend your Disney Plus free trial
But is it possible to extend the free trial period? Actually, yes, with a method that is as simple as it is legal. In fact, you just need to change your account and payment method. By activating a new profile and associating a new card or account you can take advantage of another seven days of free trial without necessarily having to subscribe. But remembering to cancel every time.
The payment of the Disney Plus subscription takes place automatically at the end of the seven-day trial period provided: remove your card by dissociating it from the account to avoid the automatic charge and proceed, as far as possible, with the activation of a new profile . The solution is certainly temporary and even slightly inconvenient. So you may be tempted to subscribe to the complete offer to have access to the catalog: in this case, we invite you to take note of the following tips to pay with very advantageous offers.
How to get Disney Plus for free with TIM
An official method to get Disney Plus for free is the special offer designed by TIM for its fixed line subscribers. Those who have a Fiber or ADSL internet line with TIM will in fact be able to take advantage of the special offer that allows join Disney Plus and TIMVISION for only 3 euros per month. Furthermore, with this offer, the first three months of service are completely free.
But beware: the offer in question is activated until May 24, 2020. The costs of the subscriptions will be billed directly in the bill, and will therefore follow the payment method you have chosen for the telephone line and network services. Also in this case there will always be the possibility to cancel the subscription if not satisfied, but the costs will depend on the offer subscribed.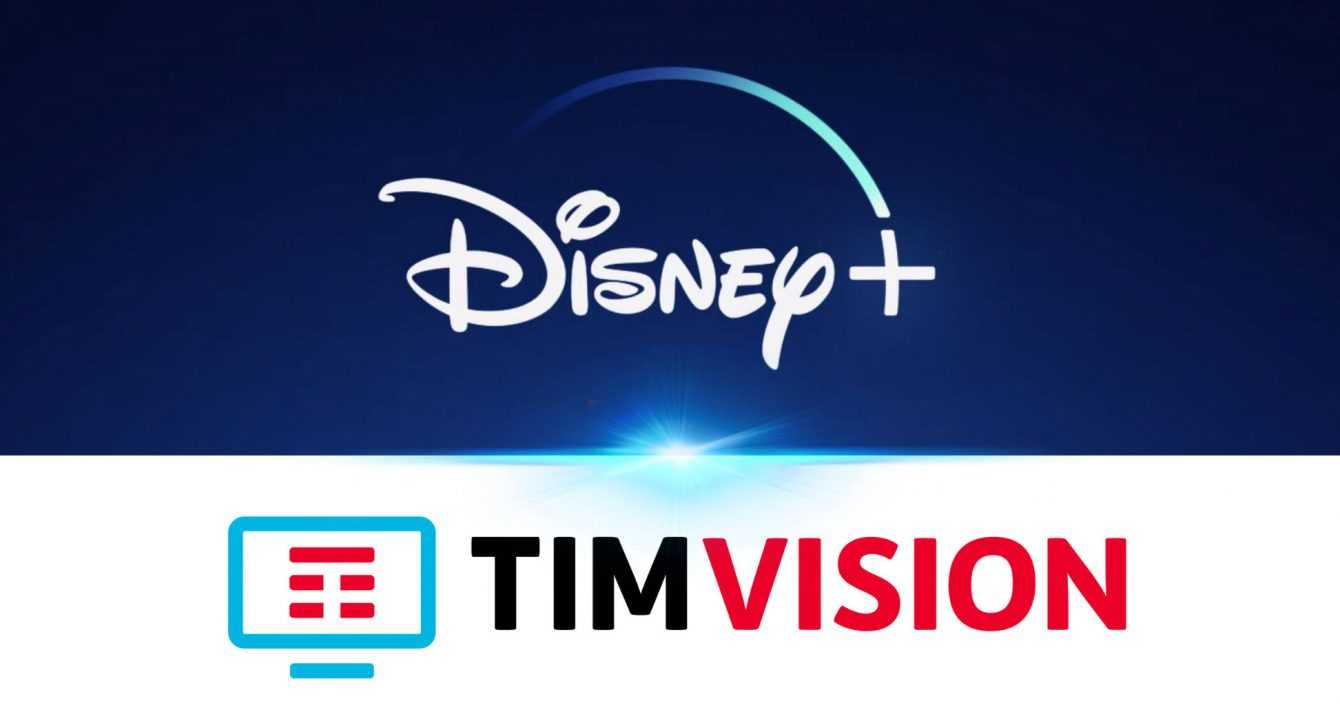 How to get Disney Plus for free: subscription sharing
Finally, there is a way to enjoy Disney Plus paid services at an extremely advantageous price. We are talking about subscription sharing. Indeed Disney Plus can be shared between up to four users. The cost of a monthly subscription would thus be 1.75 euros instead of 6.99 euros. The annual offer is even cheaper: the cost for each person would become € 17.50 per year, or just € 1.45 per month for a full year of Disney Plus programming.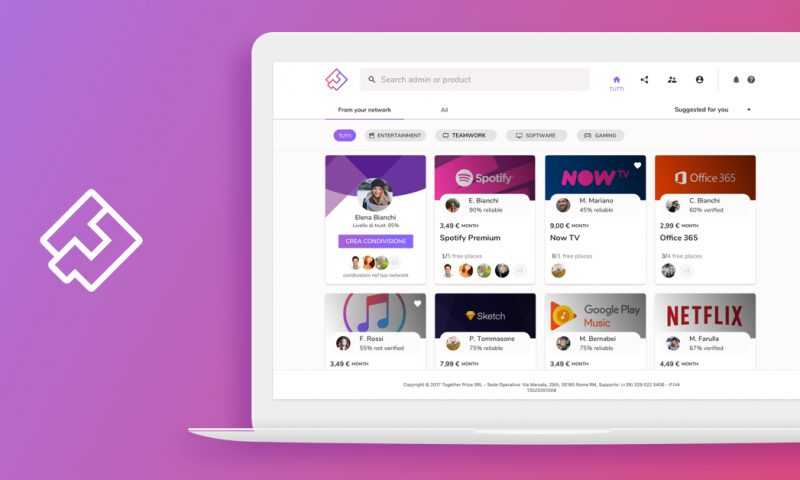 There are countless ways to share the cost of the subscription with other friends or family, but today we want to talk to you about a simple and safe online method: Together Price. This is a "made in Italy" service that allows groups of friends, roommates, work colleagues and members of the same family unit to organize the breakdown of expenses for multi-account digital services. This possibility is also given for Netflix and Spotify, but here we are talking about the case of Disney Plus.
Together Price can be used in 2 ways: if you already have a subscription you can share the free seats you don't use and receive the shares from those who join your group. If you don't have a subscription, you can join an already active group. The first step is to purchase the Disney Plus subscription, choosing from the various offers. Then log into Together Price and open a share by clicking on the "Become Admin" button and then on Disney Plus. The system will ask you to enter some details and the number of people with whom you want to share the cost of the subscription, in this case 3 . Share the page with others and that's it: you will be able to see the status of your payments at any time. It won't be free, but you can see Disney Plus for a very good price!
Good vision!
These are, at the moment, the legal options to access Disney Plus content for free, without paying, or taking advantage of exclusive offers to pay less. Other methods hark back to the world of illegal streaming, but we strongly advise you against trying them, first of all for the serious criminal consequences they imply, but also for the poor audio / video quality of the content often downloaded from unsafe platforms. And on the other hand, we have seen that getting Disney Plus for free, or almost, is really simple and convenient.
You just have to choose the next movie or TV series you will see. The contents are many, among the various brands available: between animated films, documentaries, major series and epochal films, there is something for all tastes. What we can do is recommend the best content to see right now. So don't miss our lists of the best movies and TV series currently available on Disney Plus!