The Huawei smart speaker, designed in collaboration with the leader in the Hi-Fi industry Devialet, combines a compact design, excellent performance and unparalleled sound effects
Huawei, a world leader in technology, announces today Huawei Sound, the new speaker Hi-Fi wireless born from the partnership with Devialet, the French company specialized in loudspeakers and amplifiers. The new wireless Hi-Fi smart speaker is now available for pre-order at a recommended retail price of € 199.90 on the Huawei Store.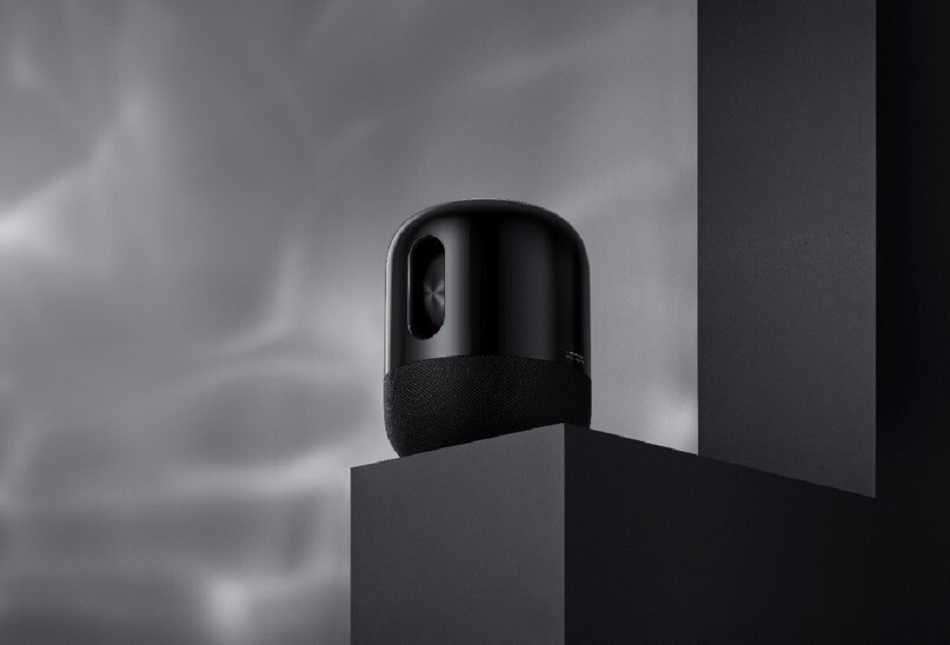 The new generation of Huawei Sound speakers is the flagship of the Huawei Sound Series, significantly improved in weight and size compared to its predecessor Huawei Sound X and with an even more performing and powerful audio quality. With Huawei Sound a new era begins for wireless Hi-Fi speakers, thanks to first-rate audio and acoustic technology, accessible to the most demanding audiophiles and all music lovers.
Compact design and sound power
The new generation of Huawei Sound possesses an innovative acoustic design a four speakers, the result of Devialet's unrivaled audio skills, a woofer will give 40 W will give 4 levels e three 5W full-range speakers which, together, work at maximum performance. HUAWEI Sound is compact but powerful thanks to the configuration Push-Push by Devialet, in which two passive radiators reinforce each other to counteract backwave vibrations. This substantially reduces the presence of noise distortion resulting from the reverberation of the diaphragms and guarantees unparalleled stability of the sound and settings of high volume (up to 90 dB), producing a surprisingly pristine and distortion-free sound.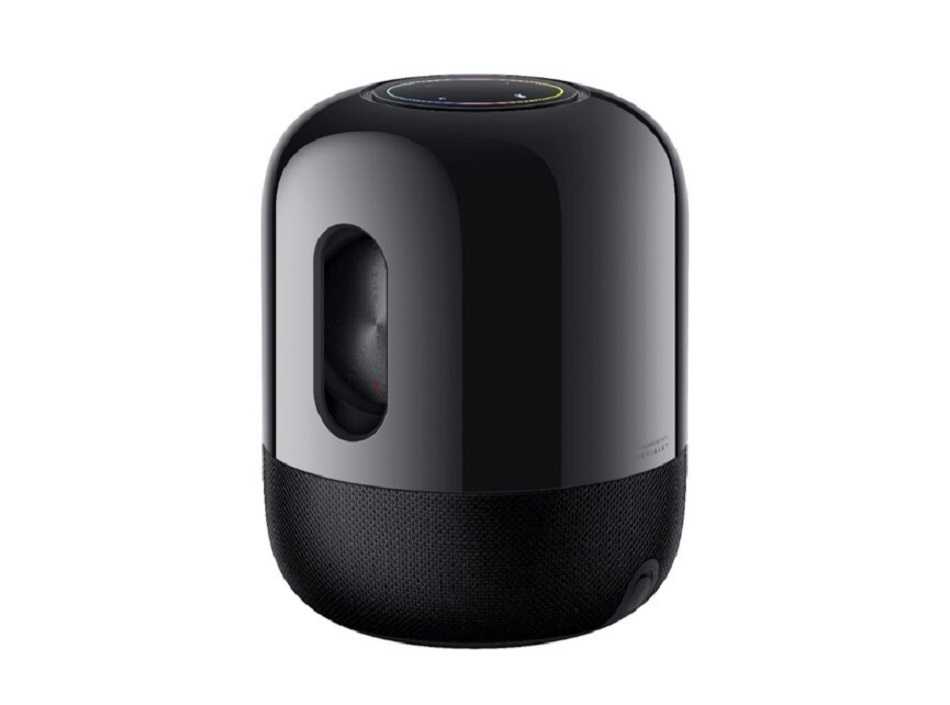 I powerful bass are of extreme importance in the Huawei Sound series, in fact, the new model gives them concreteness thanks to the SAM advanced technology of Devialet and a structure 1 woofer and 2 passive units: A highly complex acoustic model that exerts meticulous sound shaping and shifting controls on the woofer and passive radiators, to ensure simultaneous vibrations of maximum amplitude, as well as distortion-free low frequencies and wide dynamic range with a tonal result deeper and fuller bass. Advanced SAM technology delivers a 360 ° immersion in sound, guaranteeing the listener an advanced, emotional acoustic experience that generates a powerful and limitless sound, while maintaining an incredible degree of fidelity.
Deavialet SPACE technology, for authentic 360 ° surround-style sound
Huawei Sound packs three full-range tweeters evenly spaced (i.e. with angles of 120 °), complemented by technology Devialet SPACE, able to faithfully reproduce the acoustics of theaters and concert halls in a room with a 360 ° surround-style sound, for a unique and extremely natural acoustic experience.
SPACE challenges the traditional thinking that surround sound requires multiple speakers strategically placed throughout the room, separating the incoming signal into direct sound, reflected sound and ambient noise, via a dedicated algorithm. Indeed, the three different speakers of Huawei Sound – oriented towards the direction – receive the signal according to the position of the listener and together they create stunning surround sound effects from a single device, transcending the inherent spatial limits of any room.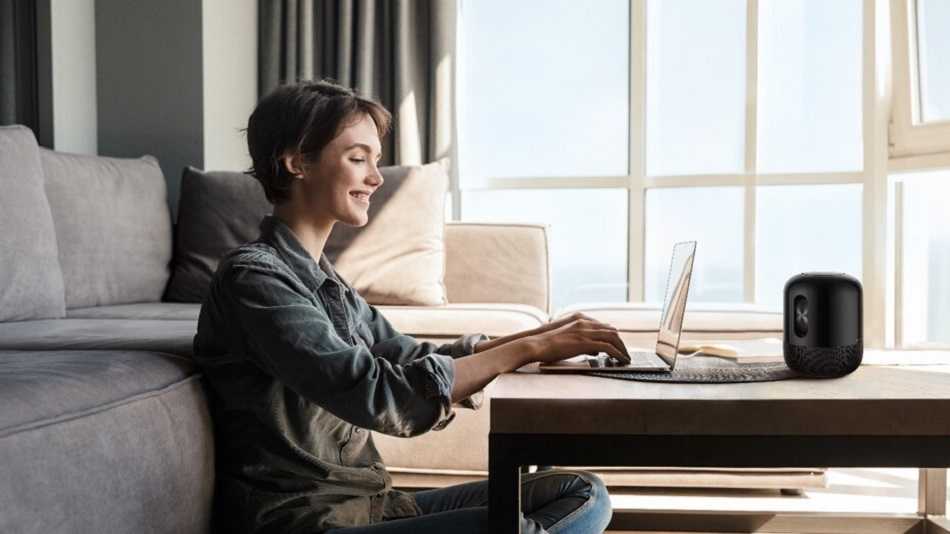 In addition, Huawei Sound offers four sound effects that enrich the listening experience: Devialet SPACE Soundstage, Vocals, Hi-Fi and Bass that add a new "style" to any piece of music, from symphonies and arias to rock songs.
The revolutionary tap-to-transfer function and many connection modes
Huawei Sound incorporates a revolutionary tap-to-transfer function, through which the user can direct the audio playback of the phone to the speaker in the blink of an eye, simply by touching the phone against the speaker body.
The speaker also supports i codec LDAC Bluetooth with transfer rates up to 990 kbps (theoretical value), 3 times faster than other Bluetooth speakers on the market. In addition, it comes with a wide range of connectivity features, including UPnP and 3.5 mm AUX-in connections.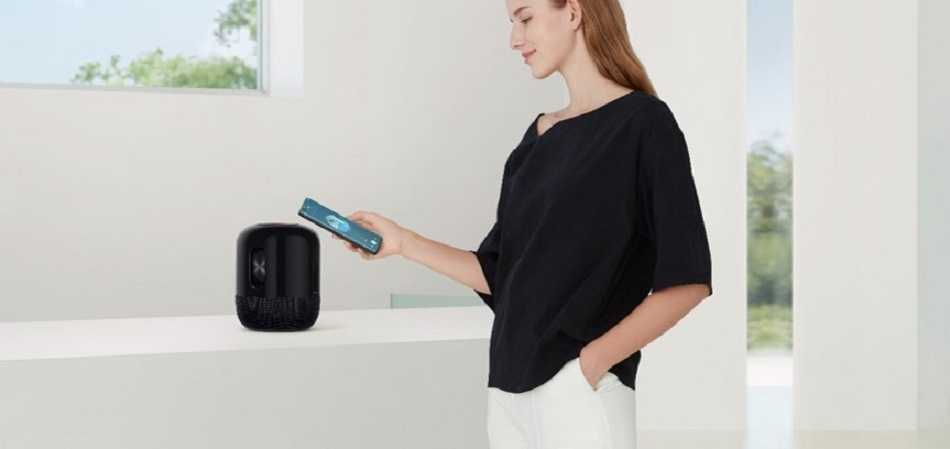 Huawei Sound inherits the premium style of the previous speaker Sound X, characterized by soft lines and one "glossy" shell. The lower body is lined with a fiber reticular fabric which gives a brilliant effect, for a simple and immediate transmission of sound, as well as for protection from the infiltration of dust and water splashes.
Price and availability
Huawei Sound is available for pre-order in Black color, on the Huawei Store at a recommended retail price of 199.90 euros.
What do you think of these results? Let us know in the comments and keep following us on the TechGameWorld.com pages where you can find the latest news and more.