Whether you are under an umbrella, among rocky mountains, on the shores of a lake or simply at home, this time too, there is also the opportunity to dedicate ourselves to the discovery of new indie video games, arriving or just out of the oven. The news continues to peep out on the different platforms even in the height of the summer season, so after our test of the indie titles in July, we now continue to discover the best indie video games of August. Let's see together the main news that the various development teams have in store for us, thanks to our monthly selection!
5 August Indie Video Games
Let's find out which are the best independent games chosen for this month.
South East Games – Paint the town red
Astral Pixel – Chernobylite
Horrible Guild – Railroad Ink Challenge
PixelConflict – Stack Up! (or dive trying)
Konitama – Cloudscape
1. South East Games – Paint the town red
We open our selection of August indie video games with the new work of the South East Games team: Paint the town red. It is a first person Brawler structured in sandbox levels and a complex roguelike mode in the gameplay.
In this game, as the genre suggests, we have to deliver brutal blows and attacks going through different eras, with six scenarios to choose from, all very different from each other. To name a few, we have for example a night club full of "alternative" dudes, or a dangerous pirate bay. So we will have to attack with bare hands or by equipping ourselves with vintage weapons, also taking advantage of everything that is not nailed to the ground. In this game with a good pace of gameplay, we can take advantage of the improvised fighting skills in Beneath mode, on an underground roguelike adventure with multiple character classes and unique abilities. The ultimate goal? Discover i secrets that lurk in this story to find and destroy the four Elder Gods.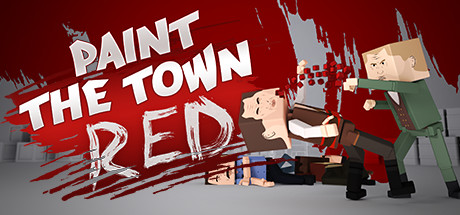 Developer:
South East Games
Price:
16,79 €
Paint the town red allows you to interact with the Steam Workshop to take advantage of the in-game level editor and custom texture and music options. The goal is to add thousands of amazing new levels to the game. If it is true that this aspect makes the title in question even more interactive and interesting, we are equally aware that the production technique is not of too high quality. If desired by the team make the most of the players' challenge during brawls and adventures Between ingenious puzzle levels, the movement in the game was sometimes rather woody. In addition, the square graphic realization recalls a sort of Minecraft in beta version. However, we trust that users can send any feedback to the team to make the experience with this title even better.
2. The Farm 51 – Chernobylite
A unique and engaging experience, the one offered in Chernobylite, the survival horror RPG set in the Chernobyl Exclusion Zone made by The Farm 51. Arrived last July 28 on Steam, let's find out together which adventures have been reserved for us in this new incredibly plausible title with palpable suspense.
We ventured out as it remained standing following the explosion of the Chernobyl reactor to discover a mysterious and highly dangerous substance known as Chernobylite. Our aim will be to survive through rifts in space-time, where the traumatic memories of a former nuclear plant employee will not be easy to cope with and overcome.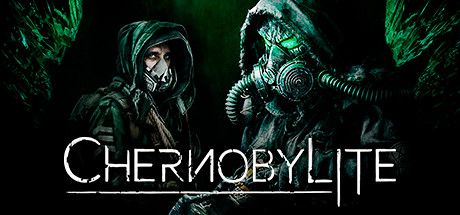 Developer:
The Farm 51
Price:
29,99 €
We will therefore have to build a base with waste materials and obtain equipment and medicine with what is left of the supplies. This will serve to put together a close-knit team ready to face otherworldly threats. We will also be called to look for survivors e uncover the truth behind the radioactive phenomenon of Chernobylite, thanks to a decidedly enjoyable and well-structured gameplay from a technical and graphic point of view. The care taken in the creation of this title can be seen in the detail of both the options and the details of the various elements that characterize the settings. A work with a decidedly remarkable result, that of The Farm 51 team, which has brought to completion a absolutely deserving horror of attention.
3. Reptoid Games – Fire Tonight
We continue our selection of indie video games of the month of August with one graphic novel really interesting and well thought out. It is about Fire Tonight, creation of Reptoid Games that drags us into a story where the return to the recent past makes us rediscover the life of a few years ago, without the pervasive (and at times invasive) technology that we experience every day.
This story tells of Maya e Devin, separated in a burning city, an event that happened in 1990, before cell phones and internet use spread. They are alone, and they wonder about the choices that have brought them to this point in their life, about how they met and what the future might hold. Inspired by the song of the same name by Information Society, Fire Tonight is a carefree journey, as the fresh and clean graphics also suggest, but not without moments of reflection that run through the history of a relationship.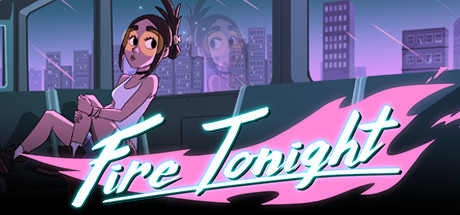 Developer:
Reptoid Games
Price:
3,99 €
The story narrated here speaks of how it is possible to believe in each other when the whole world tries to keep them apart. For this we will have to help Maya to find his way through the city, using means such as the car, the train, even roller skates and roofs, avoiding police barricades, traffic jams and rampant fire. We will not only follow Maya, but also Devinconfined to his small apartment, he eagerly awaits the girl's arrival. He remembers the time spent together while looking at all the memories scattered around his apartment, but how influential will our contribution to the story be? Enough to be able to keep us glued to this indie not too long-lived, but certainly interesting and able to tell us a story with a teenage flavor.
4. PixelConflict – Stack Up! (or dive trying)
A decidedly fresh game suitable for spending free time with friends, the one offered by PixelConflict with his Stack Up! (or dive trying). A casual party game that includes single and multiplayer modes, aims to grab as many boxes as possible. This is with a view to obtaining the tools necessary to build platforms and escape the water that will fill the room. Let's find out what awaits you in the various games of this sparkling and colorful indie.
Sara a climb to salvation, but also towards the highest point of the Heightscore! In Stack Up! we definitely have to be careful of rising water. In fact, if we get stuck, the game could become really difficult and not getting wet will be impossible. Whether you just want to have fun or try to break the world record, Stack Up! (or dive trying) promises fun and competition, for oneself and for all the friends we wish to invite to a game together.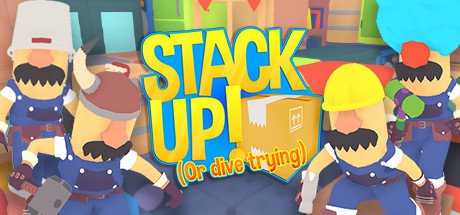 Developer:
PixelConflict
Price:
5,99 €
The title offers a fast-paced platform experience featuring a command learning sufficient to guarantee a good challenge rate, but not impossible and difficult. The aim of the game is to take advantage of the different elements of the scenario and reposition them in the setting without ever touching the water. Finally, the game provides support for double controls via gamepad or mouse and keyboard, as well as being able to customize the appearance of your alter ego. A fresh new release and definitely suitable for this time of year, to try in company.
5. Neotenia LTD – Kaleye
We conclude our selection of indie video games for this month of August with a truly unique and rare find. It is about to the goal, a title of Neotenia soon available on Steam that cannot be cataloged like other classic videogames, but that takes us by the hand and leads us into a dimension that is decidedly parallel to ours.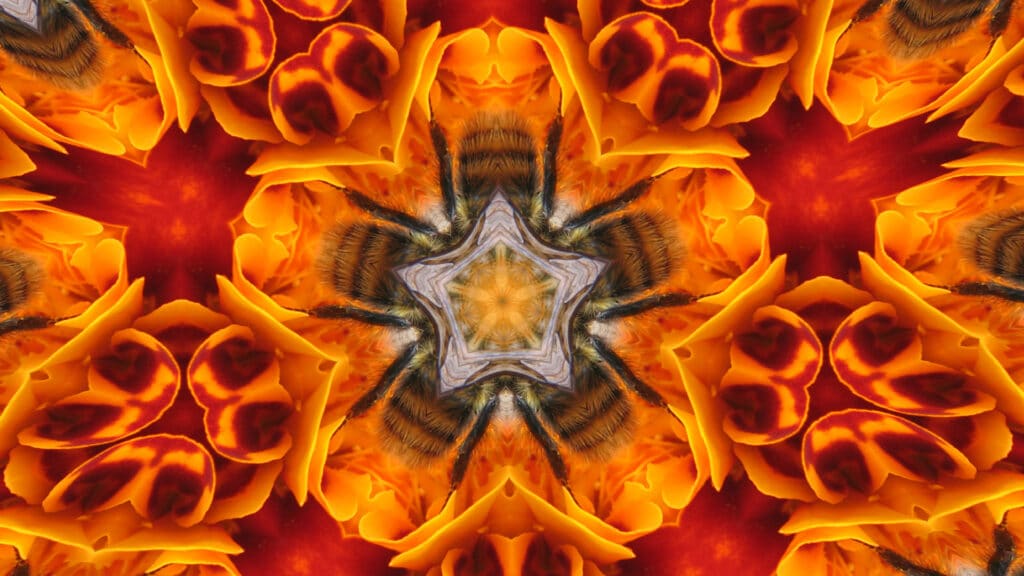 What is Kaleye about? Basically, we have on our hands a rich digital kaleidoscope which allows us to reproduce shapes at will, such as particle effects and fractal features. This tool is designed to create hybrid shapes from user photos, video or camera stream. This allows us to conceive of new spaces and artefacts. Kaleye can then create simple animations by interpolating user-defined keyframes or automatically explore a folder of photos again via animations.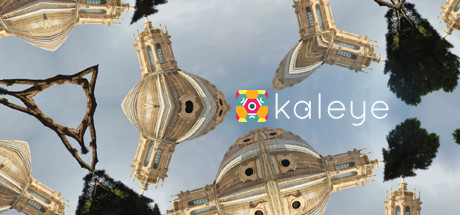 Developer:
Neotenia LTD
Price:
0
Unlike traditional kaleidoscopes, which reflect the image as regular polygons, Kaleye offers a wide variety of fully configurable even irregular shapes. This feature also makes photos explode into particles and blend them in various ways. This feature can be used for enrich the image with details and effects in an unpredictable way, altering the perception of the materials and allowing the user to wander with creativity.
Kaleye therefore allows us to combine the user's creativity and techniques taken from physics, to give us a decidedly "out of class" videogame experience. A title developed with care and attention, demonstrating that the videogame medium is not only pure gameplay, but also originality and exploration of different uses of technology in this field.
Also for this month of August we have finished our selection of indie video games. As usual, we are also waiting for suggestions if you would like to see your favorite titles in our column!