The Lexar Professional 2000x card was named Best Memory Card 2020 by the prestigious British magazine Photography News. The details
Is called Lexar Professional 2000x and it's second Photography News the best SD card in 2020, is of type SDHC/SDXC UHS-II, and is widely used by the professional sector to which it is addressed.
It is in fact a highly reliable card that offers professional-level performance, let's find out all the details.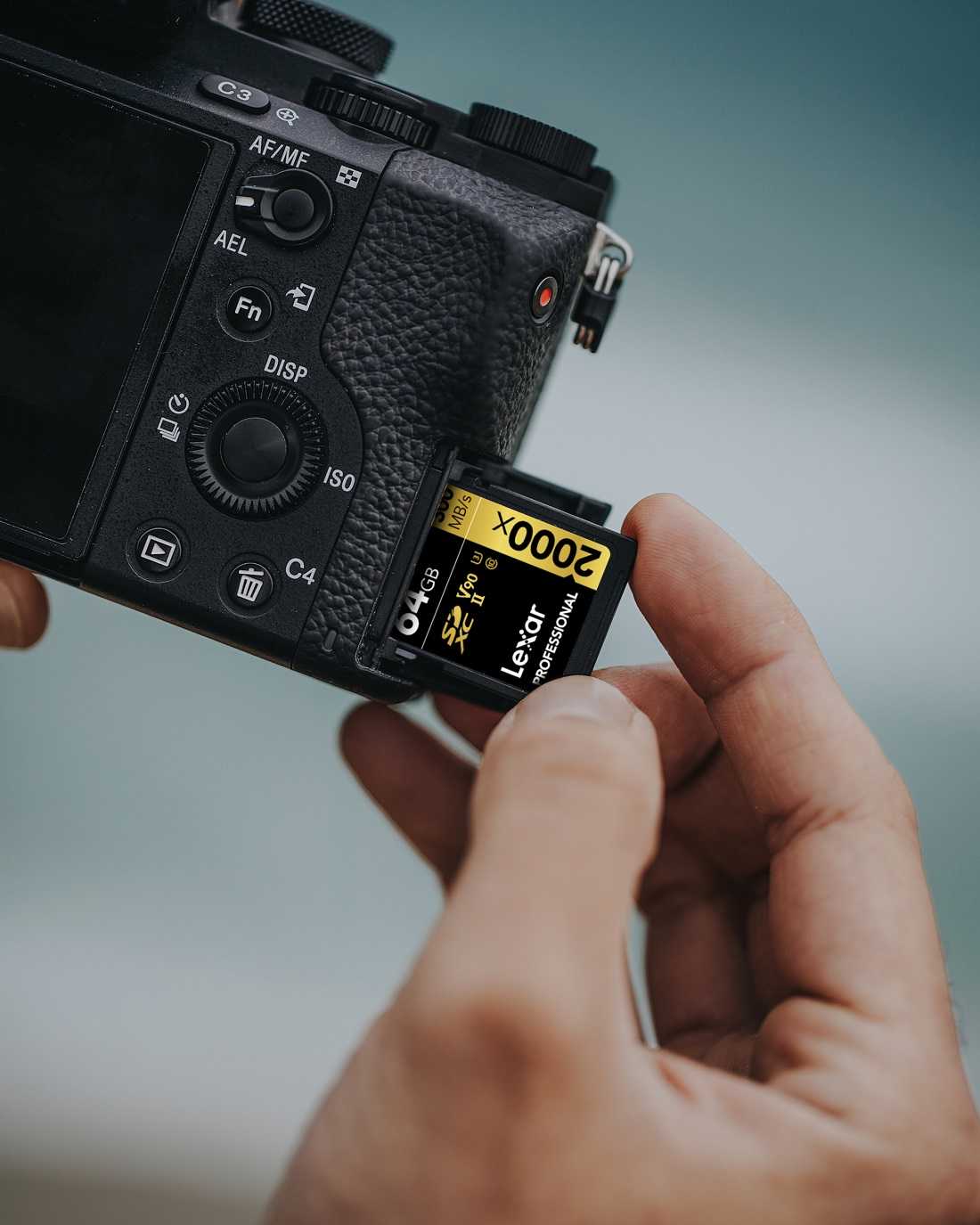 Lexar's 2000x card was named Best Memory Card
American manufacturer Lexar was awarded for its famous SD card, with technical capabilities that make it capable of being able to Quickly capture and transfer high-quality 1080p Full-HD, 3D and 4K photos and videos with read speeds of up to 300MB / s and in writing of 260 MB / s, thus allowing you to take full advantage of the latest photo and video features of SLR, cinema-quality and 3D cameras. Still talking about performance, To increase its versatility, then, the cards are also backward compatible with UHS-I devices, running up to the maximum UHS-I speed thresholds. Thus, the cards also work with older non-UHS-I devices, with performance at speeds of Class 10.
Lexar Professional Series cards are suitable for all types of use, durable, waterproof and built for withstand shocks, vibrations, temperature changes and even ai X-ray. With regard to temperatures, Lexar ensures a temperature difference between 0 ° and 70 ° C. Lexar Professional 2000x SDHC / SDXC UHS-II cards, available in the capacities of 32GB, 64GB and 128GB, are accompanied by a UHS-II SD player which allows you to quickly transfer files from the card to your computer. The high speed of the card greatly accelerates the entire workflow and allows you to get back to work immediately.
If you want to continue to know the latest news from the hardware world, keep following us. Greetings from TechGameWorld.com.