Macko Esports managed to clinch the title of champions during the final of the PG Nationals Spring Split 2021
Another crackling edition of the PG Nationals Spring Split ended, assuring fans of Riot Games and esports enthusiasts in general an unprecedented level of entertainment and entertainment for a Italian tournament.
Once again PG Sports, the first Italian company dedicated to competitive gaming, Tournament Organizer of many other export events on a national scale, sets a new quality standard for online competitions, putting the signature on the fourth edition of the most important tournament dedicated to League of Legends in Italy. The PG Nationals Spring Split 2021 ended after a no holds barred clash between Mkers and Macko Esports, who managed to win the title of champions.
An exceptional performance by Macko Esports
The show dedicated to the final stages was aired on Sunday, culminating in the match between Mkers and Macko Esports. These two teams are now solid realities of the Italian competitive scene and beyond. During the final they staged a series of heart-pounding match to determine who is the strongest LoL team in Italy.
This year we can really say that it was a level final, that in the end saw Macko Esports triumph with a score of 3-1. The event was a success not only from an export point of view, but also as regards the response of the Italian public. Fans have recorded truly impressive numbers in terms of participation, with ben 6500 simultaneous spectators and 52000 unique spectators connect to the official PG Esports Twitch channel to support your favorites.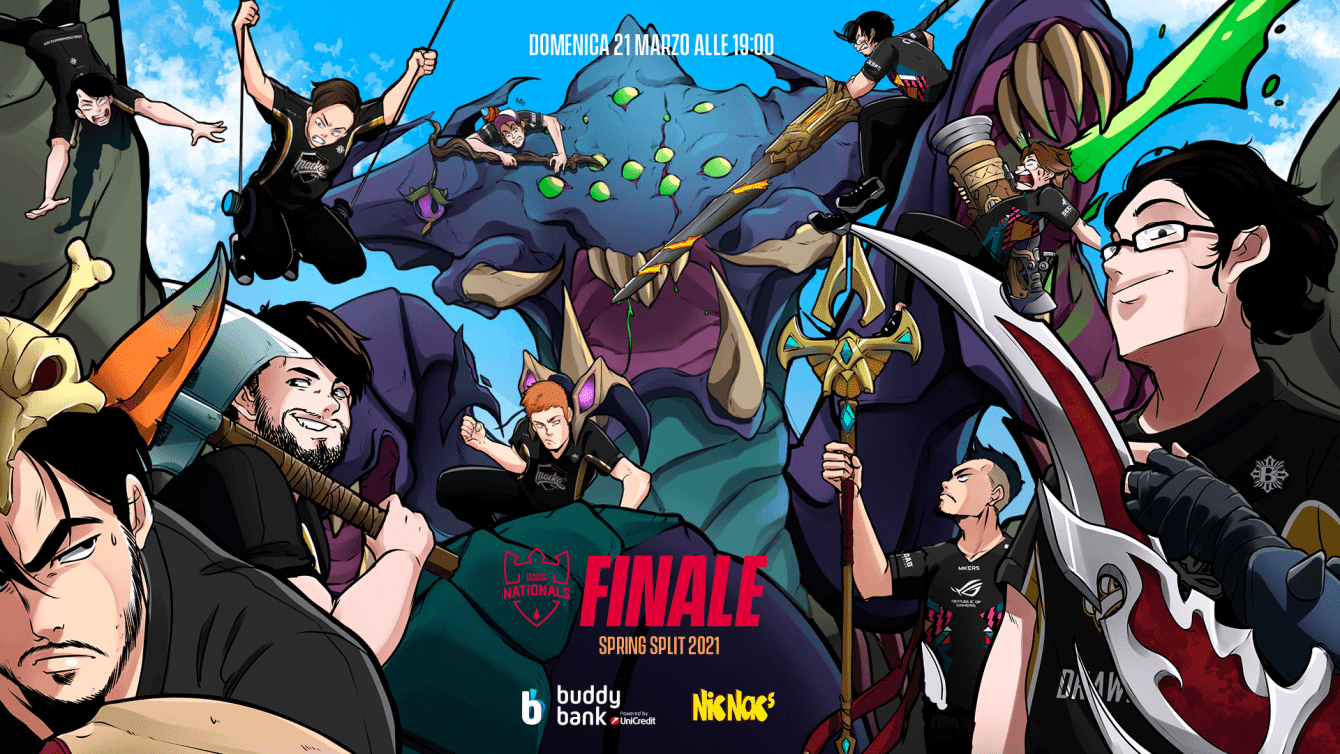 March 21 was an absolutely memorable day for esports enthusiasts, with protagonists the best exponents of the Italian competitive scene. Those who missed the show offered by the final, however, do not despair: it is possible, in fact, to relive the match at any time through the contents present. on the official PG Esports Twitter account. Plus you can also enjoy the video dedicated to the MVP of the competition, a title deservedly brought home by CBOI, a real driver of Macko Esports champions.
League of Legends è available now for PC. If you are interested in staying up to date with all the news on the world of video games and much more, then continue to follow us here on TechGameWorld.com. Furthermore, in case you want to buy some games at an advantageous price, we suggest you take a look at the many offers on Instant Gaming.