Mazda has decided to renew the version of its "bestselling" crossover CX-30 for the Italian market, proposing a new version for 2022. This brings with it two essential innovations:" update of the infotainment system with new car connection features and a new exterior color called Platinum Quartz. Added to this is the offer of a special "Homura" edition.
The new Mazda CX-30 2022 now integrates a series of new remote functions ("in car wi-fi / Connected Services") that can be used through the MyMazda App, Mazda's proprietary application, recently renewed in graphics.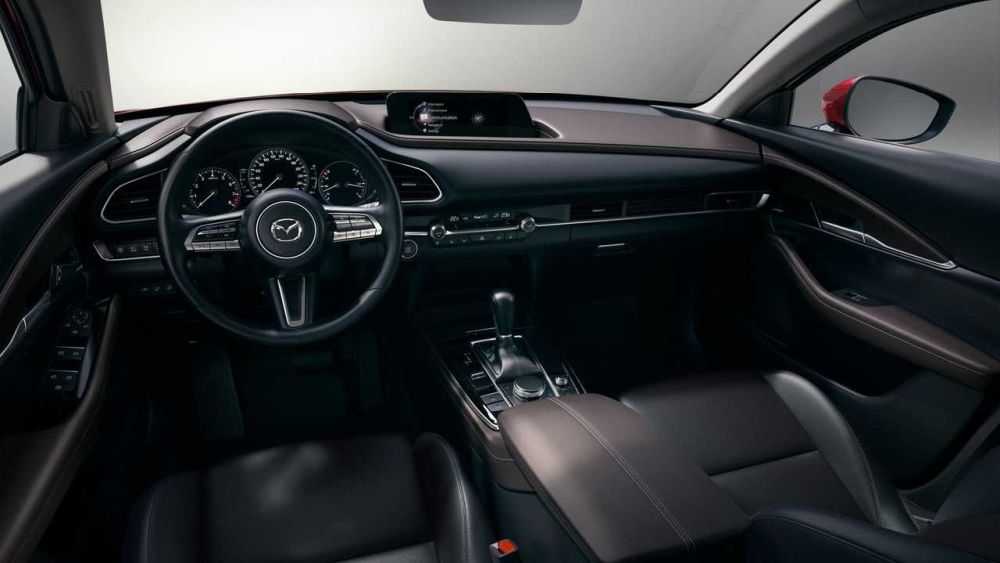 Those who choose the 2022 version of the CX-30 will therefore be able to receive, through the aforementioned App, a whole series of information on the status of the car, including, for example, the fluid level or tire pressure. But you can also check if the doors are closed or see on your smartphone where you left the car. It is also possible to send (again via smartphone) the destination and the chosen route directly to the navigator of the CX-30 before getting into the car. Mazda does not forget safety too with the remote protection alert and the roadside assistance call and the eCall emergency call.
Mazda CX-30 2022, the Homura version debuts
News also in the range of colors available, which sees the addition of the new Platinum Quartz hue. But certainly one of the most interesting news is the enrichment of the CX-30 2022 line-up with the special Homura version, This is designed for customers looking for the style to combine with a sporty image. The CX-30 Homura meets precisely these needs by proposing external finishes in glossy black for the rear-view mirrors, details of the front grille and 18 "alloy wheels. These recall the black of the internal upholstery fabric embellished with contrasting red stitching. It also boasts the standard electric tailgate.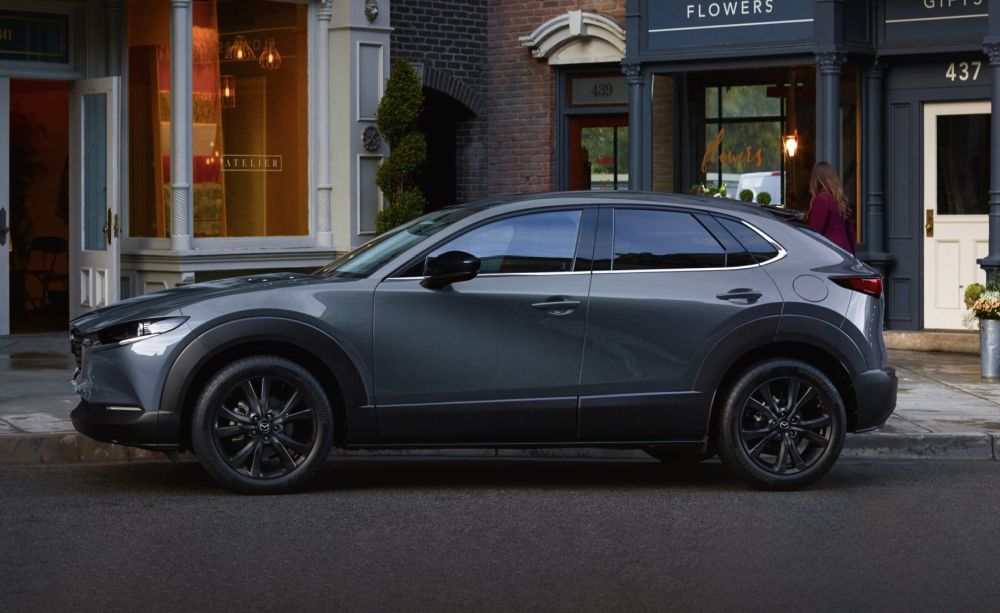 The Mazda CX-30 2022 can be ordered from today at the dealership at a turnkey list price ranging from 25,700 euros of the 2.0 l 122 CV e-Skyactiv-G Evolve version. It goes up to 37,500 euros for the CX-30 2.0 l 186 HP e-Skyactiv-X AWD Exclusive. For the version Homura the price list instead starts from 27,450 euros for the version with 2.0 l 122 HP engine e-Skyactiv-G up to 30,650 euros with e-Skyactiv-X 2.0 l 186 HP engine. Mazda CX-30 2022 will be in dealerships for the start of the new year.