On the occasion of the annual edition of CES 2022, underway in Las Vegas, NETGEAR has announced several new features which expand its range of products. Among the innovations on show at CES by NETGEAR we find WiFi 6 Orbi Pro AX5400 (SXK50), the Nighthawk WiFi 6E Tri-Band AX7800 router (RAXE300), it Switch Plus Multi-Gigabit (2.5G) Ultra60 PoE++ (M5108EUP). Also note the new software NETGEAR Game Booster designed for gamers. The company's new products will enrich the connectivity solutions available to users.
Lots of news for NETGEAR at CES 2022
David Henry, presidente e GM Connected Home Products and Services di NETGEAR, emphasizes: "We are constantly striving to enrich our service portfolio, to add value to our customers' online experiences. Orbi customers always expect maximum performance and we are happy to give them the ability to achieve high levels of gaming performance with NETGEAR Game Booster. "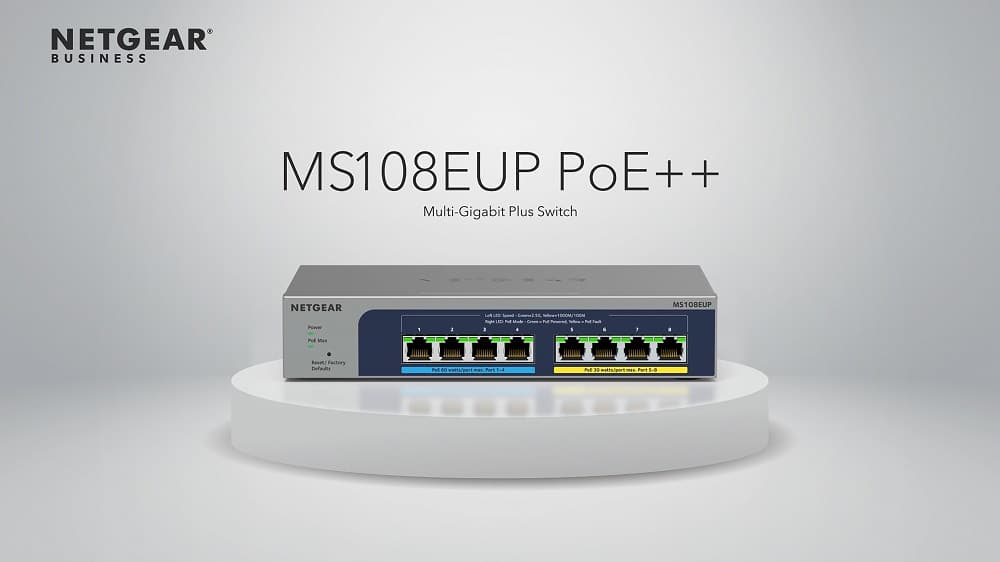 The availability of new products
The innovations revealed by NETGEAR at CES 2022 are about to make their commercial debut or, in some cases, are already available for purchase. In particular, the Switch Plus MS108EUP and the Mesh WiFi 6 5G NBK752 system are already available while the Nighthawk RAXE300 Router and the Orbi Pro WiFi 6 SXK50 System will arrive on the Italian market over the next few months. Note that NETGEAR Game Booster will also be released soon.