Nolan announces the entry into the price list of two new full-face helmets, the entry level N60-6 and the top of the range N80-8. In 1972, the Nolan Group presented its first injection-molded helmet made in Lexan Polycarbonate, the famous N01. And to celebrate the 50th anniversary, it has decided to propose these two new models which, as one would expect, and they refer to the original N01.
Probably the "easiest" helmet to buy is the N60-6, an entry-level full-face helmet with double visor that uses Nolan's Lexan shell, with a shape and look inspired by the models used in motorcycling races. To keep the rider cool, Nolan uses its technology "AirBooster", which provides optimal ventilation through the strategic positioning of the air intakes that take care of sucking in fresh air from the outside and conveying it to the areas where the rider's head tends to heat up, thus making driving more comfortable even when the external temperatures are high.
Nolan further states that a new internal padding system has been developed with sustainable fabrics using the 100% post-consumer nylon. The latter can also be removed and washed without any problem. Nolan N60-6 is available in different colors, in sizes from double XS to triple XL, with a price starting from 169.99 euros.
Nolan N80-8 for those who are not satisfied with the N60-6
For those looking for a "premium" full-face helmet, the offer of the Italian brand, with the model N80-8 could easily be taken into consideration. Successor to the N87, this new helmet will serve as Nolan's new top-of-the-range road full-face helmet. Just like the N60-6 that is launched alongside it, the N80-8 will use the same high quality Lexan shell. A more expensive helmet requires more functionality, a task Nolan does not shy away from. The helmet features an emergency cheek pad release system, a patent pending visor mechanism with a tilt function that promises added safety and prevents accidental opening. AirBooster technology "is also used for this model, while the micrometric buckle ensures that wearing the helmet will be child's play and you can better adapt the closure to any type of face. Just like the N60-6, the N80-8 also receives the new ecological pillows with an even more refreshing mesh structure.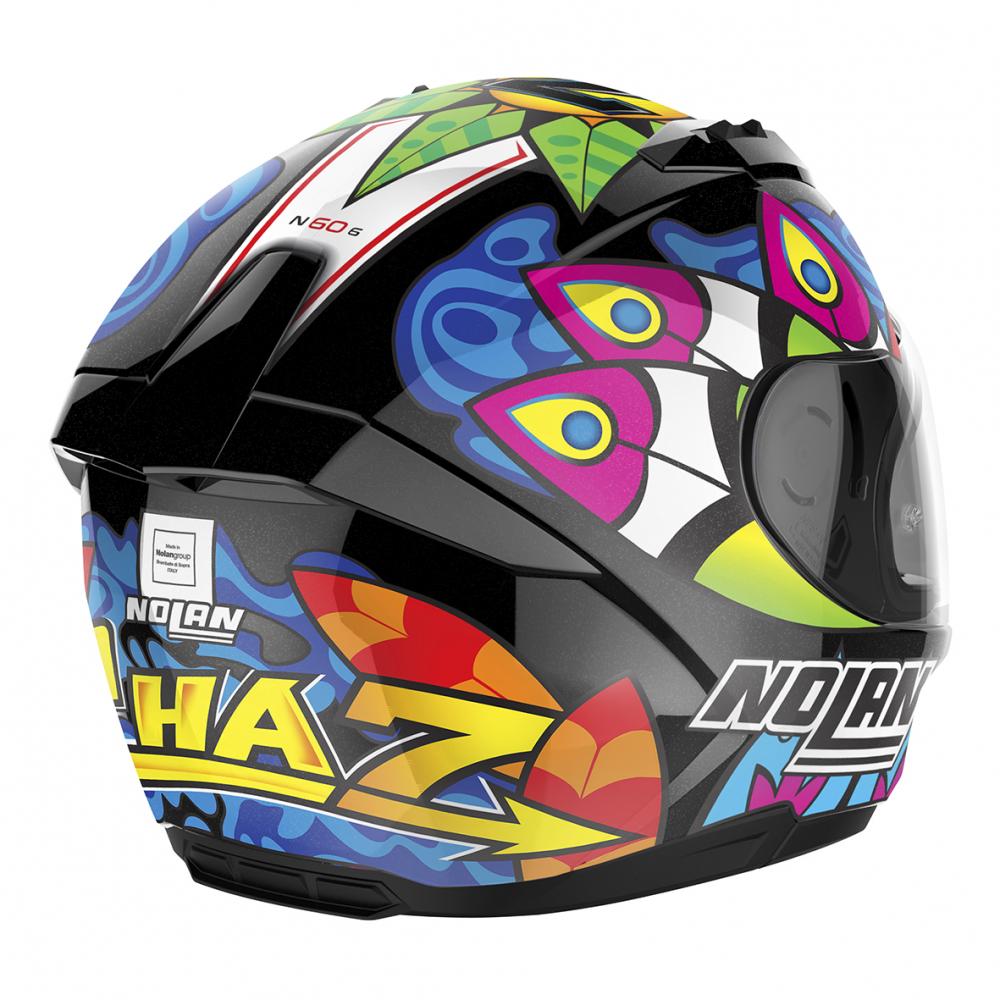 All of these additions come at a higher price, in fact it starts from 219.99 euros. The size range is the same as the N60-6, i.e. from XXS to XXXL. Of course, both helmets are equipped with a wide range of graphic options and solid colors to satisfy even any aesthetic needs of the motorcyclist.