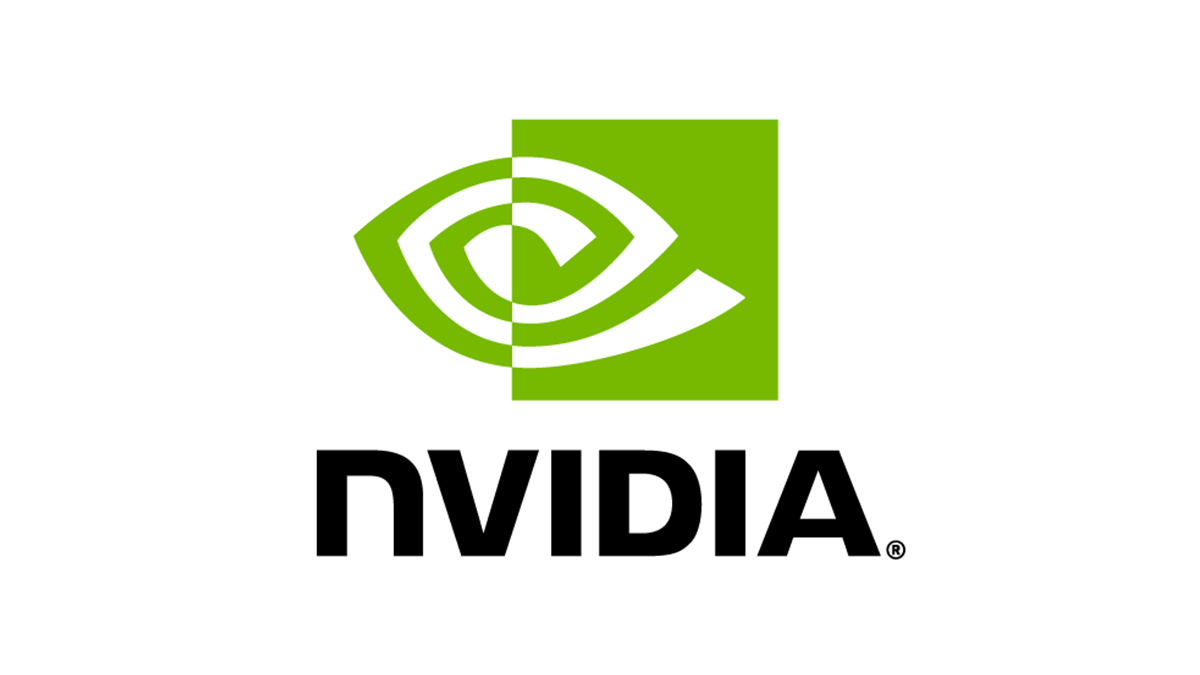 The NVIDIA company today announced preliminary financial results for the second quarter of fiscal 2022
NVIDIA (click here for more information on the company) is a US technology company based in Santa Clara (California). Develop graphics processors for the gaming and professional market, as well as System-on-a-chip modules for Mobile computing and for the automotive industry. He has also developed motherboards and components for multimedia products for PCs and consoles such as the first Xbox, PlayStation 3 and Nintendo Switch. The main product of him, the series of GPU "GeForce"is in direct competition with Advanced Micro Devices (AMD) "Radeon" series cards.
Details on NVIDIA's preliminary results for the second quarter of fiscal 2022
NVIDIA today announced some preliminary financial results selected for the second quarter ending July 31, 2022. Second quarter revenue is expected to be approximately $ 6.70 billion, down 19% sequentially and up 3% over the previous year, mainly for the gaming sector. The revenues of this sector were $ 2.04 billion, down 44% sequentially and 33% over the previous year. The turnover of the Data Center was $ 3.81 billionup 1% sequentially and 61% over the previous year.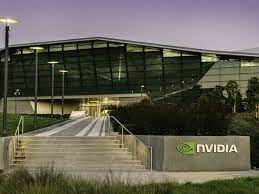 Drop in sales on gaming products
The decline from May revenue prospects of $ 8.10 billion was primarily attributable to the decline in sales of gaming products. This factor reflects a reduction in channel partner sales, possibly due to macroeconomic headwinds. In addition to reducing the sell-in, the company has implemented pricing programs with its partners to reflect difficult market conditions that are expected to persist into the third quarter. The revenue of the Data CenterWhile record, they fell somewhat short of the company's expectations, as they were impacted by supply chain disruptions. Second quarter results are expected to include approx $ 1.32 billion in expensesmainly for stocks and related reserves.
Statements regarding NVIDIA's fiscal second quarter 2022 results
The following are the first statements regarding NVIDIA's preliminary financial second quarter 2022 results.
Our gaming product sales projections decreased significantly as the quarter progressed,
he has declared Jensen Huang, founder and CEO of NVIDIA. Who then continued with his statements, stating that:
As we expect the macro conditions affecting the sell-through to continue, we have taken action with our gaming partners to adjust channel pricing and inventory.
Finally, he concluded his statements by stating that:
NVIDIA has excellent products and a position at the helm of large and growing markets. As we address these challenges, we remain focused on the unique opportunity to reinvent computing for the age of AI.
Colette KressEVP and CFO of NVIDIA, stated that:
The significant expenses incurred in the quarter reflect the previous long-term purchase commitments we made in a period of severe component shortages. Not forgetting, of course, our current expectation of ongoing macroeconomic uncertainty.
He then continued, stating that:
We believe our long-term gross margin profile is intact. We have slowed the growth in operating costs, balancing investments for long-term growth while managing short-term profitability. We expect to continue stock buybacks as we expect strong future growth.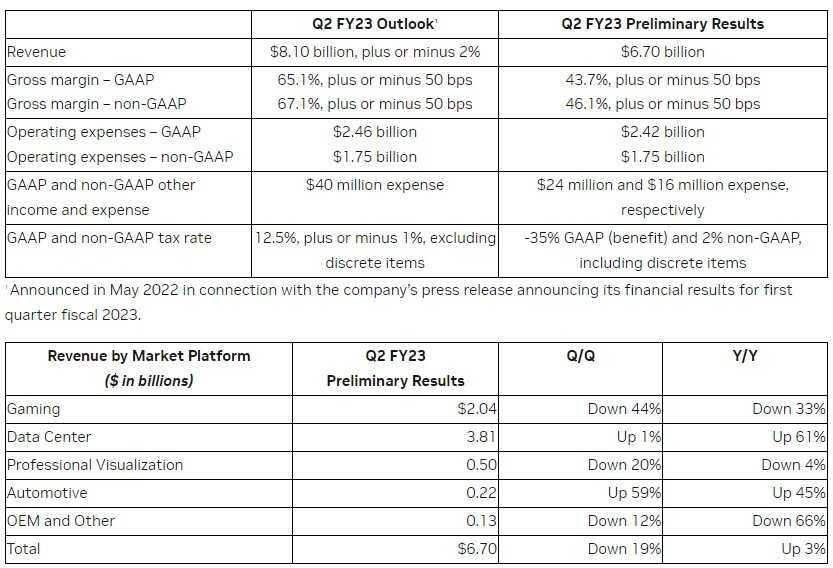 Waiting for the actual results
Preliminary results for the second quarter ended July 31, 2022, are an estimate, based on the information available to management at the date of this release. As such, they are subject to further changes upon completion of the company's standard quarterly and year-end closing procedures. This update does not present all the information necessary to understand NVIDIA's financial condition as of the date of this release or its operating results for the second quarter. When NVIDIA completes its quarter-end financial closing process and finalizes its financial statements for the quarter, it will be required to make meaningful judgments in a number of areas. It is possible that NVIDIA may identify items that require changes to the preliminary financial information above and such changes could be material. NVIDIA does not intend to update such financial information prior to the release of the last quarter financial report information. Which is currently scheduled for August 24, 2022.
And you? What do you think of these NVIDIA's preliminary fiscal second quarter results? Let us know with a comment and stay tuned to TechGameWorld.com for more news and reviews from the world of technology (and more!).
The NVIDIA article announces results for the second quarter of fiscal 2022 comes from TechGameWorld.com.