Oppo announces the launch date of its new operating system, ColorOS 13based on Android 13. The new update will be presented on August 18 in a global event. The brand is among the first to introduce the new operating system, announced by Google in May during the I / O event.
Oppo announces the launch of ColorOS 13, the system based on Android 13
Oppo today unveiled the official launch of ColorOS 13, the new smartphone operating system that will debut on the serie Find X5. Already after Google's May announcement, Oppo had launched the first beta of the operating system on the line Oppo Find N e Oppo Find X5 Pro. Which were among the first smartphones to receive the update.
In recent months, thanks also to user feedback, Oppo has implemented the new features for the privacy and security of Android 13. In addition to having added new customization elements related to the Material You by Google. And now he wants to introduce the August 18, 2022.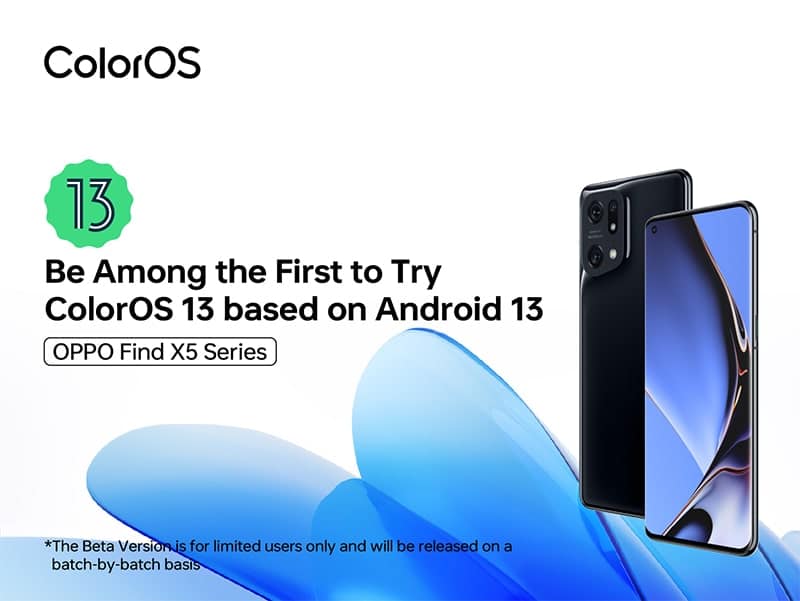 The new features allow you to add new intelligent tools and technologies developed by Oppo. But also to offer one better experience with large displays. Plus, seamless interconnection across multiple devices to improve productivity and efficiency.
All these novelties will arrive in preview on August 18, 2022 at 1 pm Italian on the YouTube channel and on Twitter. You can also see the launch event of the new operating system ColorOS 13 already from the YouTube box below.
Are you ready to discover the future of Android smartphones in live streaming? Appointment on August 18th to find out all the details on the new Oppo operating system.