Are you looking for a tool to recover your lost data? Find out in this review why Power Data Recovery is right for you, the software developed by MiniTool has useful features that allow you to get back your lost or deleted files by mistake
Let's face it clearly, Power Data Recovery it is not the only software to perform data recovery functions. However, after careful use, I can say that it is certainly a valid alternative to the most used tools. Intuitive, practical and reliable, all qualities that make this program a choice to be taken into consideration in case we need to get back our lost files. Here is our review.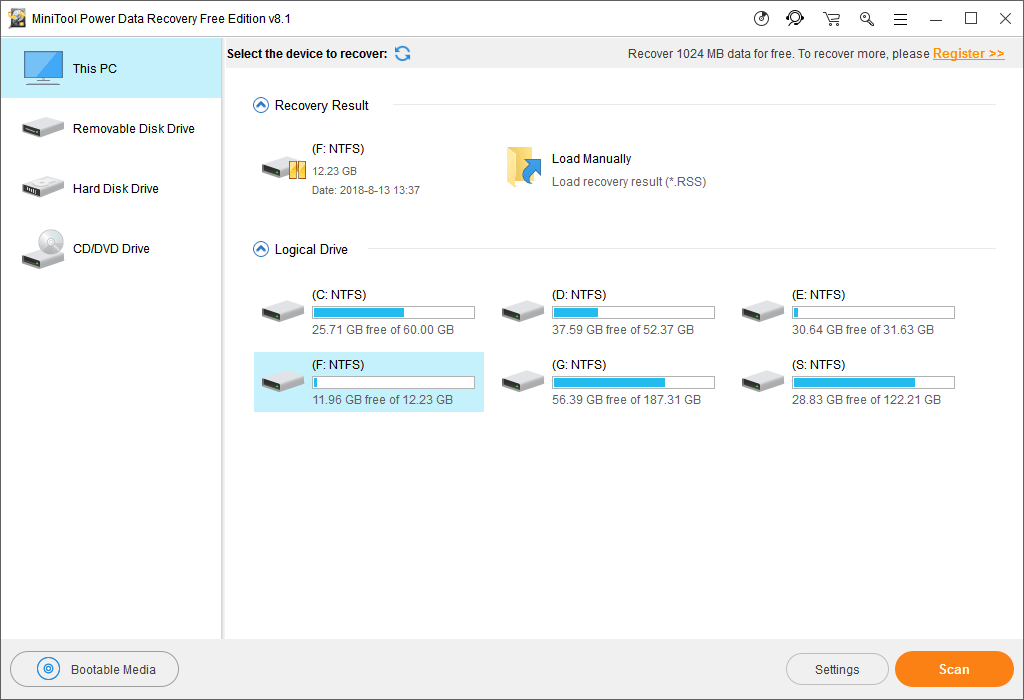 Power Data Recovery: within everyone's reach
It must be admitted that MiniTool has worked well in the development of the software: the Power Data Recovery interface is intuitive and you can immediately understand what steps you need to take to recover our data. The possible options are as follows:
Undelete Recovery: This function performs a quick scan which allows you to recover deleted files;
Lost Partition Recovery: Here you can recover data mistakenly deleted from a partition or during the Windows installation process;
Digital Media Recovery: Allows you to get back photos, MP3 / MP4 or videos contained in flash drives or external memories;
CD/DVD Recovery: From here it is possible to recover our files from damaged or formatted CDs or DVDs;
Damage Partition Recovery: Here too, as can be understood, it is possible to recover lost data from damaged partitions.
All functions that can prove to be quite useful, it happens to everyone sooner or later having to recover a file deleted by mistake or maybe even voluntarily. Power Data Recovery will come to our rescue whenever it is needed.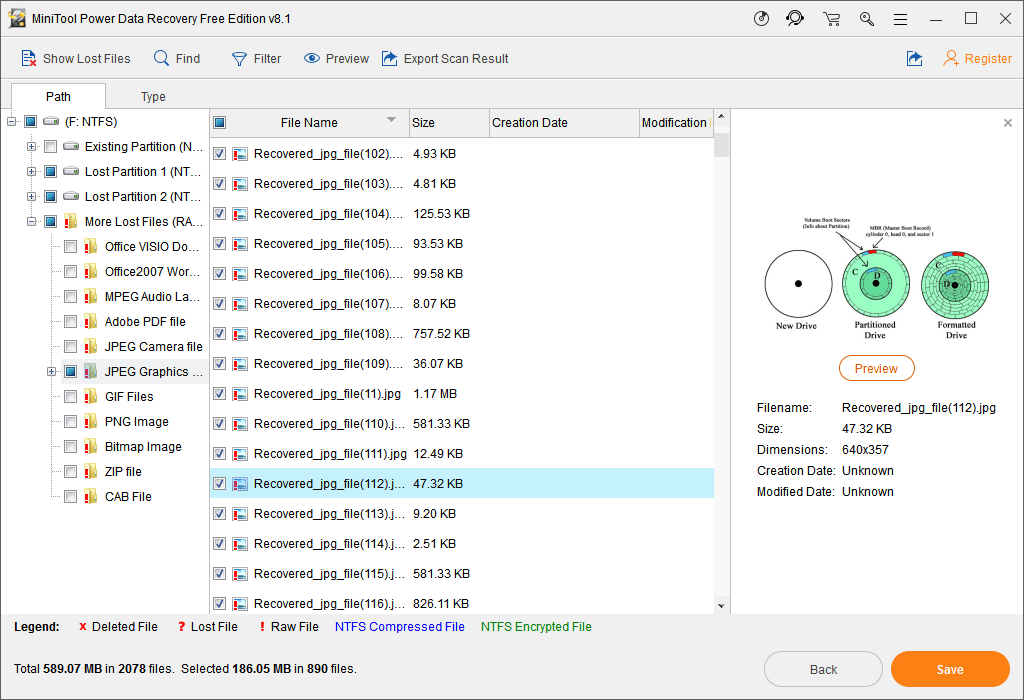 MiniTool has made several software licenses available. The tested version is the free one that allows you to recover only 1 GB of data. They may certainly seem few to you, in which case you just have to buy a license for use personal, i prices range from $ 69 to $ 129, according to the requirements. If you have an office or work with several PCs, don't despair, MiniTool also sells licenses on its site Business certainly higher prices, but which guarantee security on practically all company computers. The top package is priced at $ 499 but allows the software to be installed on 299 computer.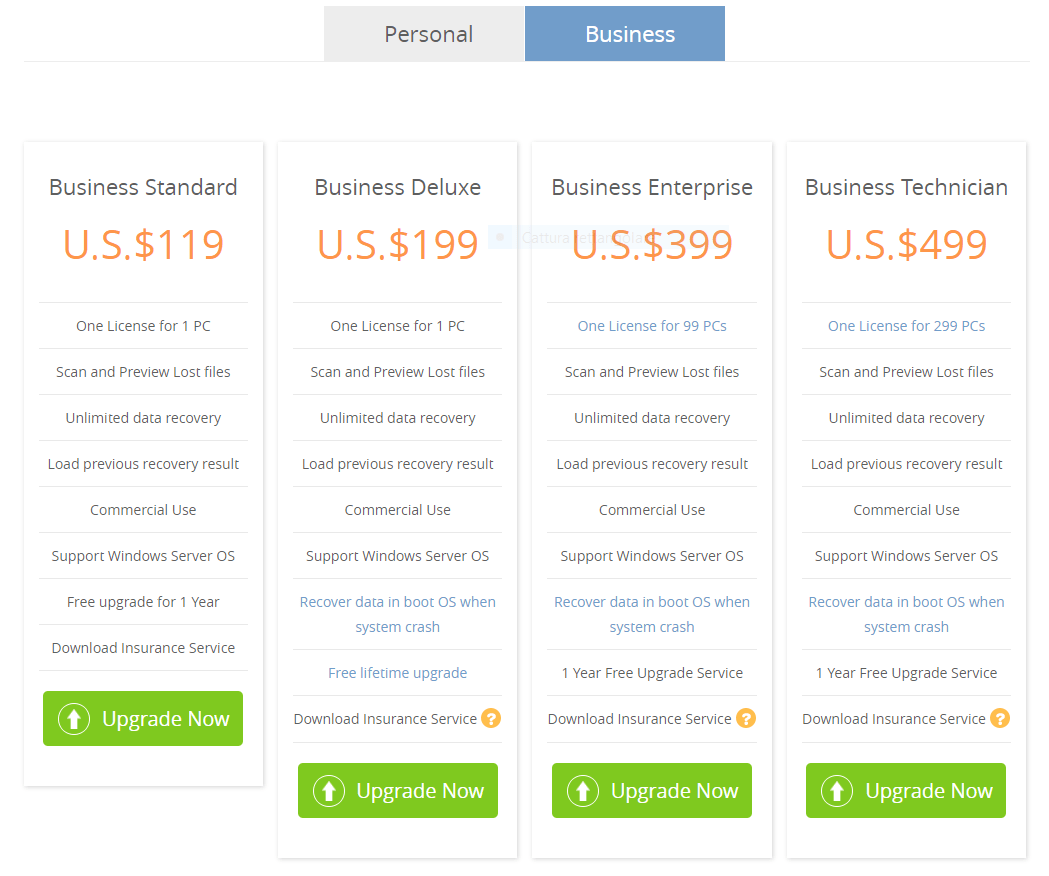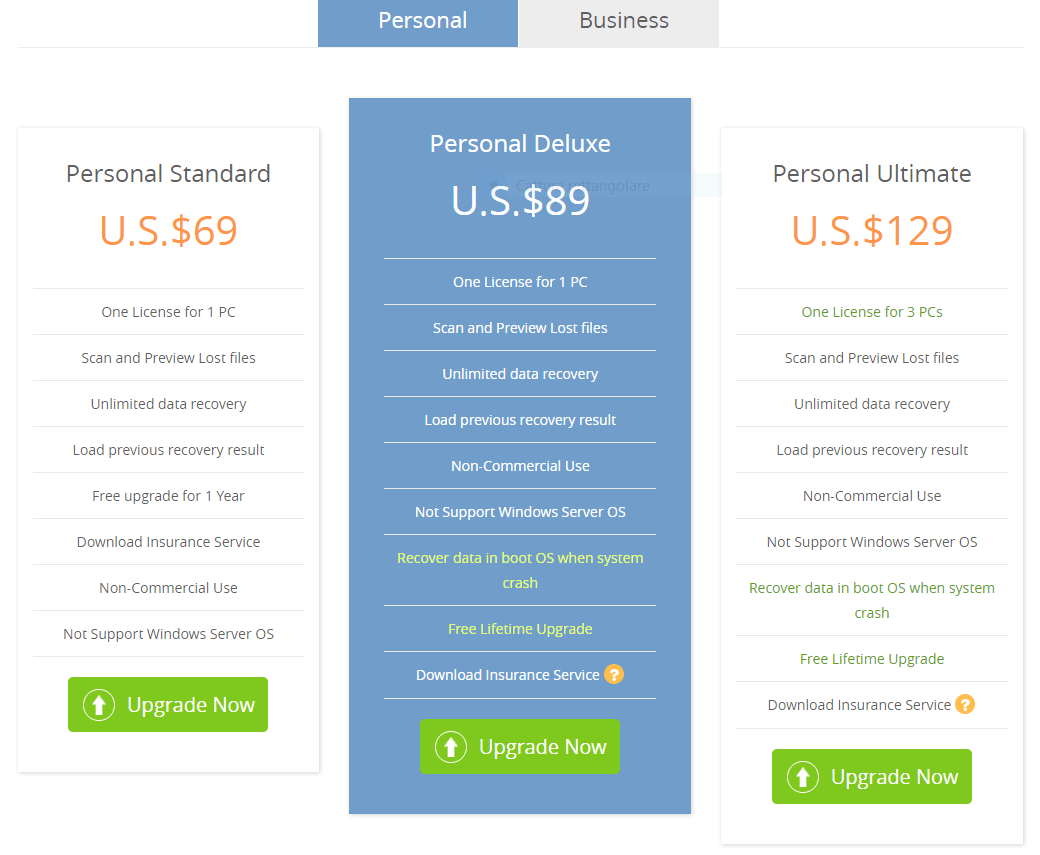 An important tip is not to install the software on the disk from which you would like to recover data, otherwise it will be rewritten. You must therefore install the software on another disk and rely on its functionality. But there will be no possibility of error since during the installation of the tool this warning will be displayed several times.
Power Data Recovery: let's take stock of the review
In conclusion Power Data Recovery allows you to recover lost data from all our devices, I have personally tested it and managed to recover several text files. However, MiniTool promises security on most of our data, from images to video, but also audio files and more. So all that remains is to try it to see if it suits you. And if you need to buy a license to not have the 1 GB limitation. You can download the software from the manufacturer's website.
Points in favor
Intuitive, refined and essential graphics
Effective for different types of files
Recover data even on external devices
Points against
A little high prices for the more complete packages