Pro Club and Volta Football. An unusual combination. In short, on the one hand we have the mode designed to offer users a real football experience, on the other hand we find an unusual 5 against 5 in which anything can happen and no ball is ever lost.
In FIFA 23 However, these two modes will share the experience and customization options, with tattoos debuting for the first time in Pro Clubs, more hairstyles and numerous accessories to choose from.
FIFA 23: the shared experience between Pro Club and Volta Football
With FIFA 23 all Volta Football matches, including Arcades, will give XP points for the growth of the Pro Club player. This means that you can also grow your champion with activities other than the usual games, such as dodgeball, Foot Tennis or with the new Arcade.
But that's not all. Both Volta and Pro Club will allow you to earn SPsthe seasonal points, which will allow you to unlock new equipment for your footballer.
Pro Club players will earn not only SP but also Volta Coin, based on their performance and the result of the match. The latter may be used in the Volta Shop to unlock new items.
Ok, but what are these objects? In Volta Football you will have complete costumes, neo outfits, face paints and much more, with content that naturally changes with the changing of the season.
Pro Clubs come with tattoos, face accessories, boots, hair styles, and both hair and face customization options.
Volta Arcades and improved gameplay
The new chapter of the most loved football simulation game in the world brings with it new and updated games, flanked by improved crowd audio, new props, larger stadiums, dynamically colored footballs, underfoot timers, and new sound effects.
They also come new skill moves, like volleyball and heel feint, improved and perfected signature skills and more responsive dribbling and a reworked skill meter that rewards team play.
The new Pro Club
The points shared with Volta Football are not the only news of Pro Club. First of all, the Drop-in, with the matches that will be played in several stadiums and with the teams that will wear dedicated uniforms characterized by new designs. The kits and stadiums will rotate continuously so you won't get bored.
We will have then a Half Length reduced to four minutes, with the matches that will proceed to extra time Golden Goal in the event of a tie after 90 minutes of regulation. In the event of a further tie, there will be no penalties but the match will end in a draw.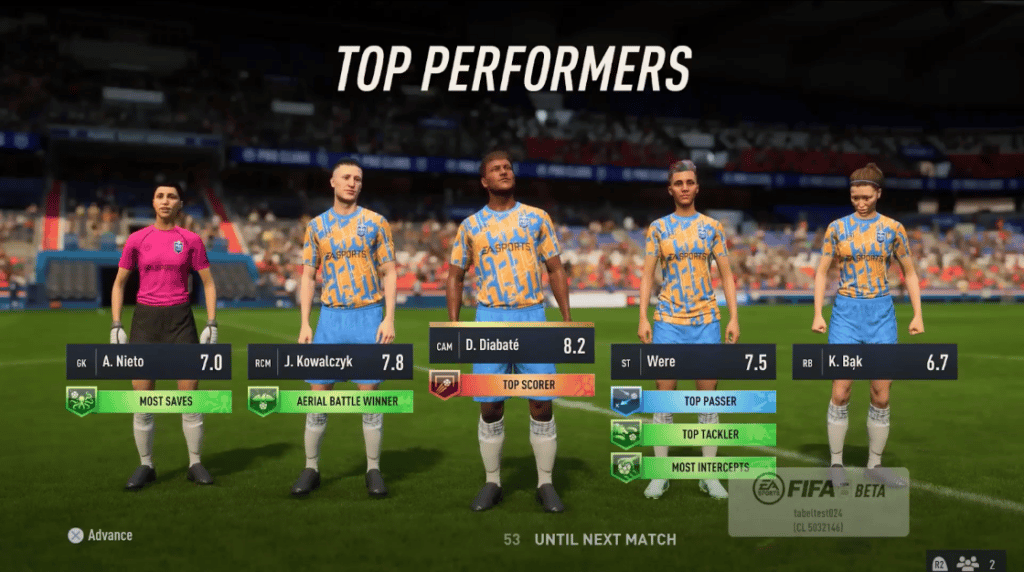 They will come later four new perks to use in the game to advance the team while skill games – 66 of them – will allow you to earn XP to grow your player. But be careful: there is a weekly cap, but also some useful rankings that you can use to compete with friends.
What are these games for? Simple: to help you progress even if your time is short.
If you want to learn more about the Pro Club news, you can find the detailed description on the Electronic Arts blog.