Qualcomm has just unveiled Flight RB5 5G, the first 5G drone in the world, as well as a platform aimed at those who want to build drones for certain activities. More specifically, the chip maker has released a new reference design containing the latest connectivity and processing technologies it has been talking about since last summer. Apparently, the drone is equipped with an image signal processor Qualcomm Spectra 480 able to capture photo to 200 MP e video 8K at 30 FPS. In addition, Qualcomm's drone can registrare in 4K at 120 FPS with support for HDR. But let's find out some more details.
Qualcomm: the drone Flight RB5 5G is the first 5G in the world
From what we know the Qualcomm Flight RB5 5G drone uses the QRB5165 processor, the Kryo 585 CPU and the Adreno 650 GPU, based on the Snapdragon 865 CPU. The AI ​​improvements come through theHexagon Tensor Accelerator in the Hexagon 698 SDR. Also, as the name suggests, the drone will enjoy support for the 5G connectivity – including mmWave and sub-6 GHz bands – e WiFi 6. In this regard, the company says network technology can help support drone-to-drone communications, as well as within swarms of drones.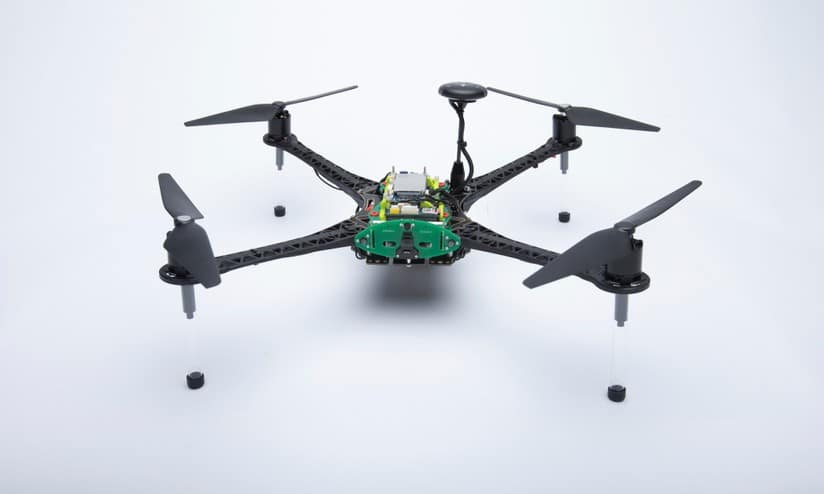 The real news is that the reference model is available for the pre-order on ModalAI for $ 400 without 5G and $ 500 with 5G. Additionally, those interested in purchasing will also need to pay a $ 1000 deposit at the time of booking. Important figures, which are worth the commitment of Qualcomm, which hopes that the platform dedicated to the development of drones can improve these devices thanks to the power of its mobile chips. On the other hand, it is since 2015 that the company has been interested in the development of drones. And it would seem to us that she has succeeded. Don't you find?