It happens very often that an iPhone screen or touchscreen breaks in a moment of distraction. But do not be discouraged: today it is possible to repair an iPhone even in a few minutes, just rely on specialized centers
After hours in the Apple Store queue, you can finally get your hands on yours brand new iPhone latest scream. Thin, untouched, powerful … A small work of art. For the first ten days, have the state police install a blocking cord around the precious smartphone so that it is adequately protected. Seems minimal as it cost a salary after all. But panta rei, time goes by, it takes away the anxieties and as soon as the guard is lowered, a second is enough: we bend down to collect 1 fallen euro and here another 1000 fall with an acceleration of 9.8 m / s2 inexorably towards the soil. The sound of the iPhone's front crystal breaking into a thousand pieces fits in with your cry of pain. Result: iPhone screen that looks like a sheet of ice taken by Kalashnikov shots; iPhone touchscreen that responds three times a day and never when you need to turn off the alarm. A life ruined in practice.
No, don't despair. There is still hope to fix your iPhone. A close circle of heroes have been trained to replace iPhone touchscreens and screens in minutes. They are the technicians who have gained the know-how necessary for the diagnostics and repair of Apple smartphones over the years. All this by providing an excellent guarantee service and meeting the customer's needs.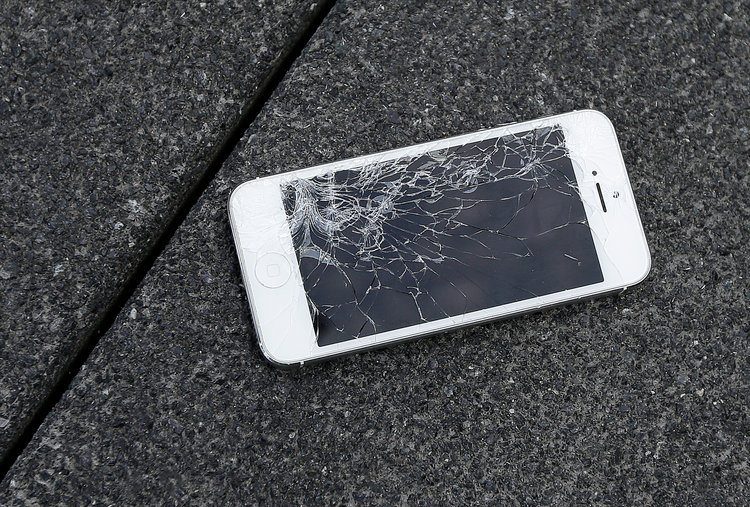 Broken iPhone Screen: It Can Be Recovered!
The screen of an iPhone is certainly the most fragile part of the device. Apple uses gods displays made with high resolution LCD or OLED technology, as required by the quality standard of the Retina brand. In reality, the technology with which the display is made does not affect that much in the difficulty of repair, but can instead have heavy repercussions on the price: in an Apple Store, replacing the screen of an iPhone with OLED technology costs about twice as much as replacing. one with LCD display.
In case you accidentally damage your iPhone screen, there are two possible scenarios:
Only the glass breaks: Only the glass front cover may be damaged. In this case the screen of your iPhone remains intact and the touchscreen is fully functional. You can continue to use the smartphone, but be careful not to get injured by the splintered glass: the use of a film is recommended in this case.
The display is also damaged: if the screen of your iPhone turns black after the fall or stains appear and the touchscreen does not respond then unfortunately it means that the display has been damaged and the phone needs to be repaired.
Replacing an iPhone screen is not a difficult step and they do exist numerous tutorials on YouTube, however, it is a very delicate operation that requires a lot of care and attention to avoid damaging the logic board of the smartphone. Particularly tedious is the step of removing the display from the logic board. Also by buying spare parts on the web it is not always guaranteed that these are of good quality. If you are not familiar with the disassembly of electronic products, perhaps the best thing is to rely on a specialized repair center.
Repair iPhone: how to choose?
In Apple Stores it is possible to have damaged iPhones repaired – not just the screen – however the costs are quite high. Fortunately, there are hundreds of specialized centers offering assistance and repair services, but how to choose the laboratory to entrust with a precious iPhone?
The first thing to evaluate is the warranty provided on the service: A serious specialized center with properly trained and experienced staff can provide a good guarantee on the repairs made, so you don't have to worry if your iPhone screen does not work properly. There quality of service is another discriminating factor: repairing an iPhone can be a complicated process, a professional center should be able to explain the problems to the customer in detail and estimate the timing for the repair with a short diagnostics. Additional services such as backup and recovery of data from damaged devices for example are also well emphasized. Finally the speed: replacing the screen of an iPhone takes about half an hour, even less for an experienced technician, if spare parts are immediately available. Waiting days for a simple display to be repaired is far too long.
An example of a service center that reflects the listed characteristics is for example Speedyphone. It is a well-stocked laboratory with material, equipment and technicians specialized in repairing iPhones of every generation. In particular, they offer a lifetime guarantee for the replacement of your iPhone screen in a very short time. After you have delivered your iPhone in about 15 minutes the necessary tests will be carried out diagnose the problems and the most suitable solution will be provided. But not only that: there is also a home service for the collection and delivery of smartphones for those who do not have the possibility to physically go to the center. You can also try to request a free quote through the site on the page dedicated to iPhone repair. They are also offered numerous assistance services for your iPhones.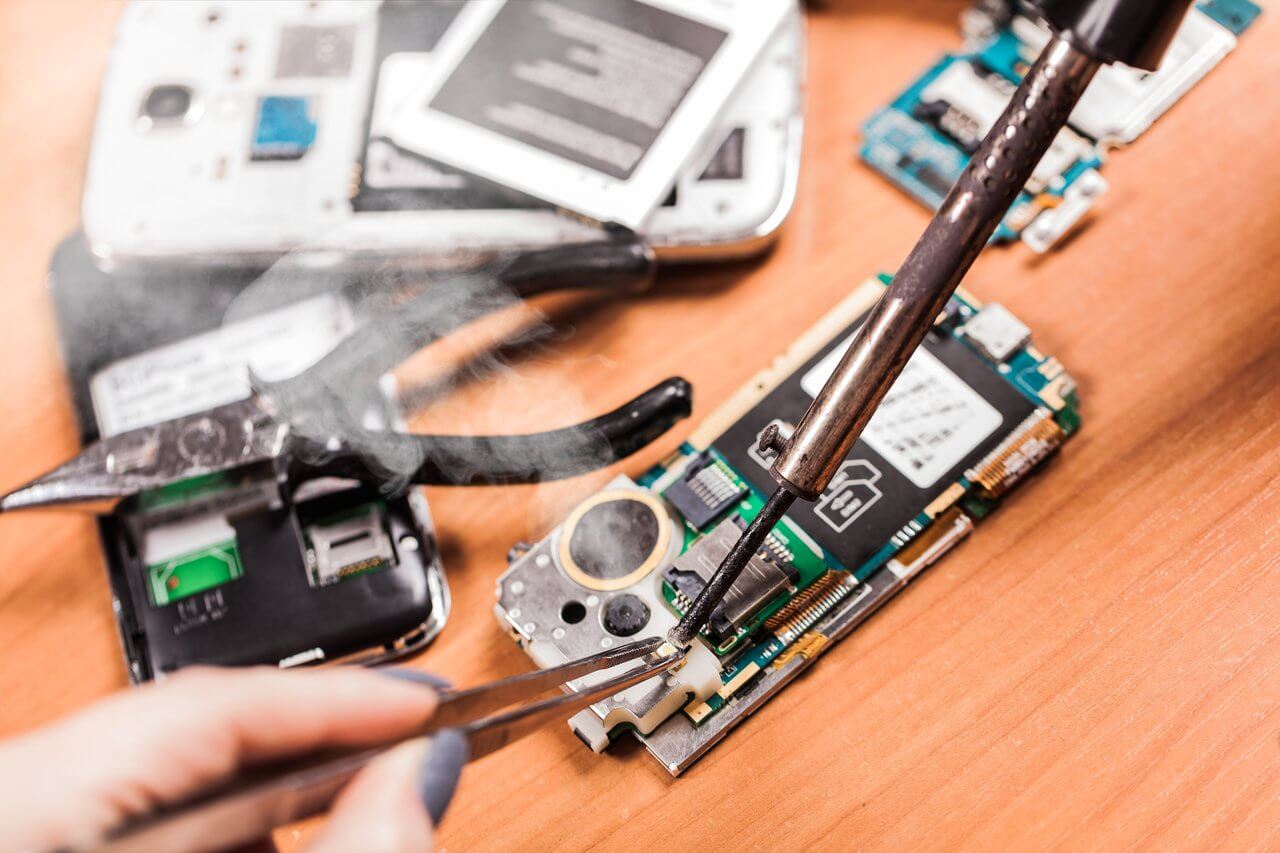 In short, repairing a broken iPhone screen is no longer a nightmare, but it is always better to pay attention to avoid damage. From the mobile devices section that's all, we hope we have been useful!