Are you looking for a video converter that is easy to use but gives you a wide choice of features? You are in the right place: follow our HD Video Converter Factory Pro review to find out more!
There are millions of online video converting software and apps, but how to choose the one that best suits our needs? The best are often paid, but unfortunately the pockets of most users looking for this kind of services cannot afford them, falling back on less functional free applications which, in the end, do not allow to obtain the desired result. Well don't worry! If you were looking for a video converter application, today we offer you an alternative solution to your problem: HD Video Converter Factory Pro. That's why we recommend it.

Wonderfox HD Video Converter Factory Pro: Numerous Features | Review
HD Video Converter Factory Pro features well 50 features that will leave you speechless.
1. Support more than 300 formats and devices
One of the best qualities that an application for technical use, such as those of photography and video makers, is precisely the great variety of formats and compatible devices. The catalog of formats includes the typical video formats, 4K / HD, Web and Audio, while the catalog of compatible devices consists of TVs and all kinds of smartphones, which is quite useful. We are attaching an image that can give you an idea of ​​the variety.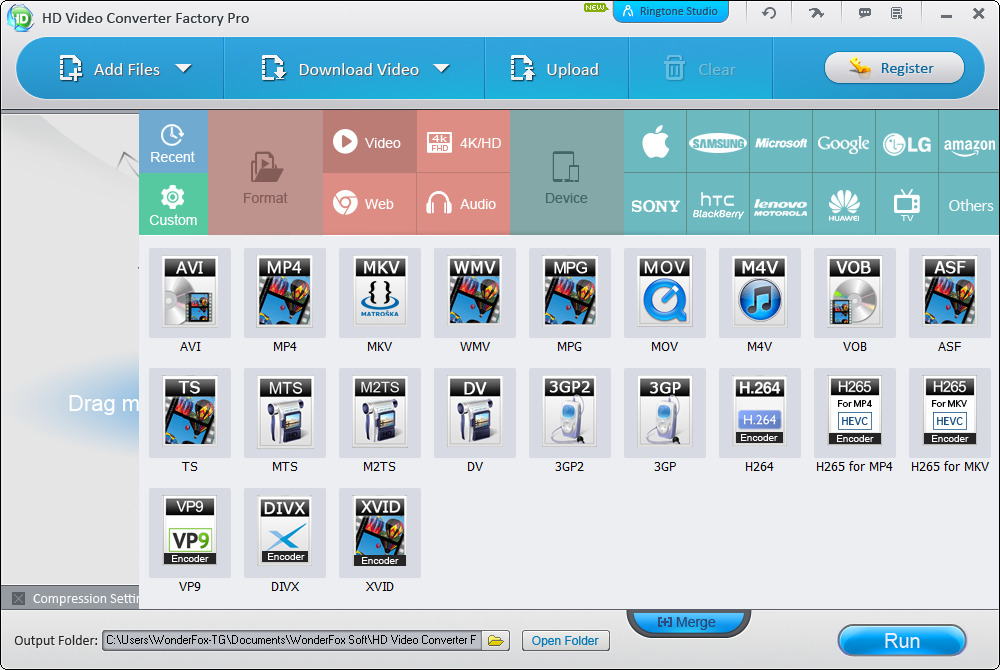 I emphasize that HD Video Converter Factory Pro also supports WAV, FLAC and ALAC formats – three formats without audio and DTS which enhance the audio experience.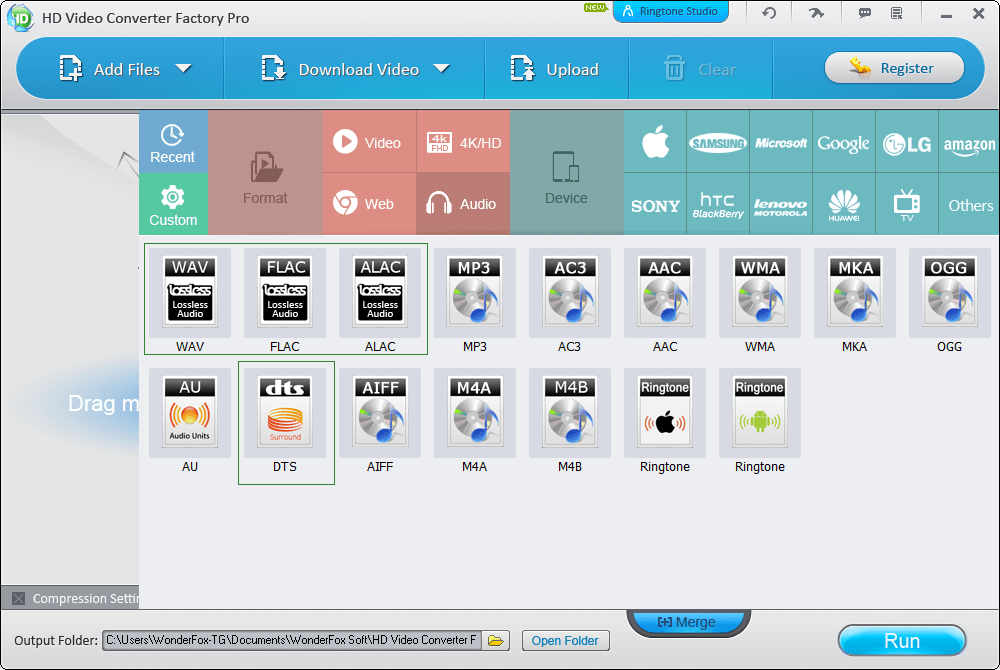 2. Different Video Editing functions
Everyone has different needs for both audio and video. There are those who want to extract audio from a video file, or those who prefer classic version movies, etc. No matter what kind of function you need, HD Video Converter Factory Pro is considered one of the best converters precisely because he has already thought of everything.
Here are some of the main features:
to. Cut it: allows you to trim certain parts of the video, if you wish to shorten it.
b. Delete: if you want to delete portions of the video.
c. Effects: You can add effects to the original video. For example, you can brighten the scene more if it is too dark, or on the contrary darken it, blur it, add filters, etc.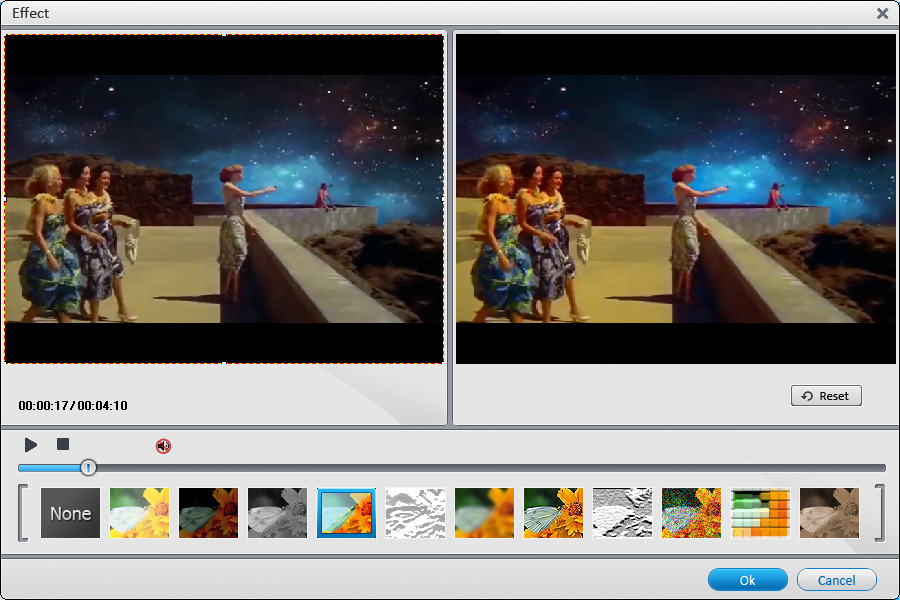 Among these features, there are also others just as useful. HD Video Converter Factory Pro also guarantees the ability to combine a series of videos / movies together, simply by combining the two portions of the video.
If the soundtrack of the film has excited you and you would like to set it as a ringtone on your smartphone or as an alarm clock, you can do it directly from the program via the Ringtone function. Unfortunately, iOS devices have a ringtone limit set to 40 seconds. For Android devices, there is no same limit.
If you have downloaded a film in the original language and then find that you cannot follow it without subtitles, don't worry. HD Video Converter Factory Pro enables you to add subtitles what you want … or, if you prefer, to remove them.
From the Settings it is possible change the audio volume, if the video was too loud or too quiet; set it to stereo instead of mono etc. and finally, if you wish to export the video from the application, it is also possible to compress it for easier and faster export of the file.
However, we recommend that you try to take a look at it and download it so you can get your hands on it yourself and discover for yourself all the incredible features it has. Find the link at the bottom of the article.
3. Download and save online videos
Are you watching a YouTube video that you would like to watch a million times? There is nothing simpler than downloading and saving it permanently via HD Video Converter Factory Pro, which allows you to download videos from many sites: YouTube, Vevo, Facebook, BBC and many more. It does not end here! HD Video Converter Factory Pro also supports 4K videos and lets you download them for enjoyment in the highest quality.
To do this, you need to copy the video address and paste it in the window that appears under the Add new download item. Then. press Analyze. This usually takes no more than a few seconds. After that, we just have to click on Download and choose the desired resolution among those he proposes and suggests. Now we just have to select a location on our computer where we can save it, and that's it!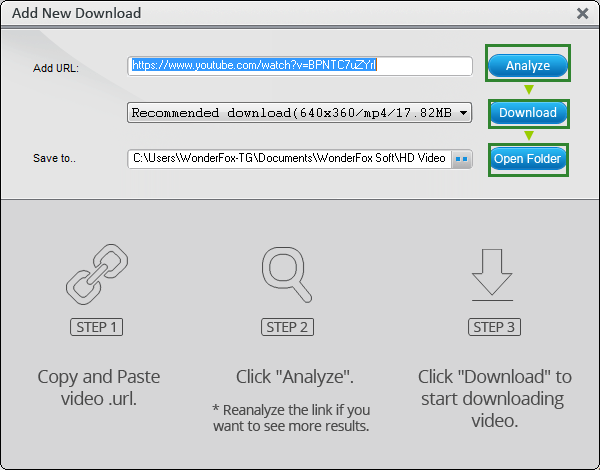 4. Advanced features
Below, we offer you a list of the 4 most advanced qualities and features that we think are worth mentioning.
50X Faster Converting Speed: With this feature, supported by NVIDIA® NVENC, CUDA, and Intel® HD Graphics hardware technologies, the conversion speed is greatly improved.
Batch converting: Up to 10 single pieces of video can be converted at a time.
HD Video Converter Factory Pro supports hardware encoding (Inter QSV, Nvidia NVENC)
Simple interface: The interface of HD Video Converter Factory Pro is user-friendly and allows the user to control the application easily, whether he is an expert or not.
Wonderfox HD Video Converter Factory Pro: the verdict of the review
HD Video Converter Factory Pro it is more than a video converter and probably just what you were looking for if you are a budding video maker or if you just wanted to try your hand at video editing. Feature-rich and with a simple and intuitive interface, is certainly a candidate among the best converters on the market.
The software is available for download at this link in the free trial version. Otherwise the cost starts at around 30 euros for an annual subscription or 65 euros for a life-time license (currently discounted at about 35 euros).
Points in favor
Many functions
Simple interface
It supports hardware encoding
It supports more than 300 audio and video formats
Points against
Life-time license price, when not discounted
Not in Italian