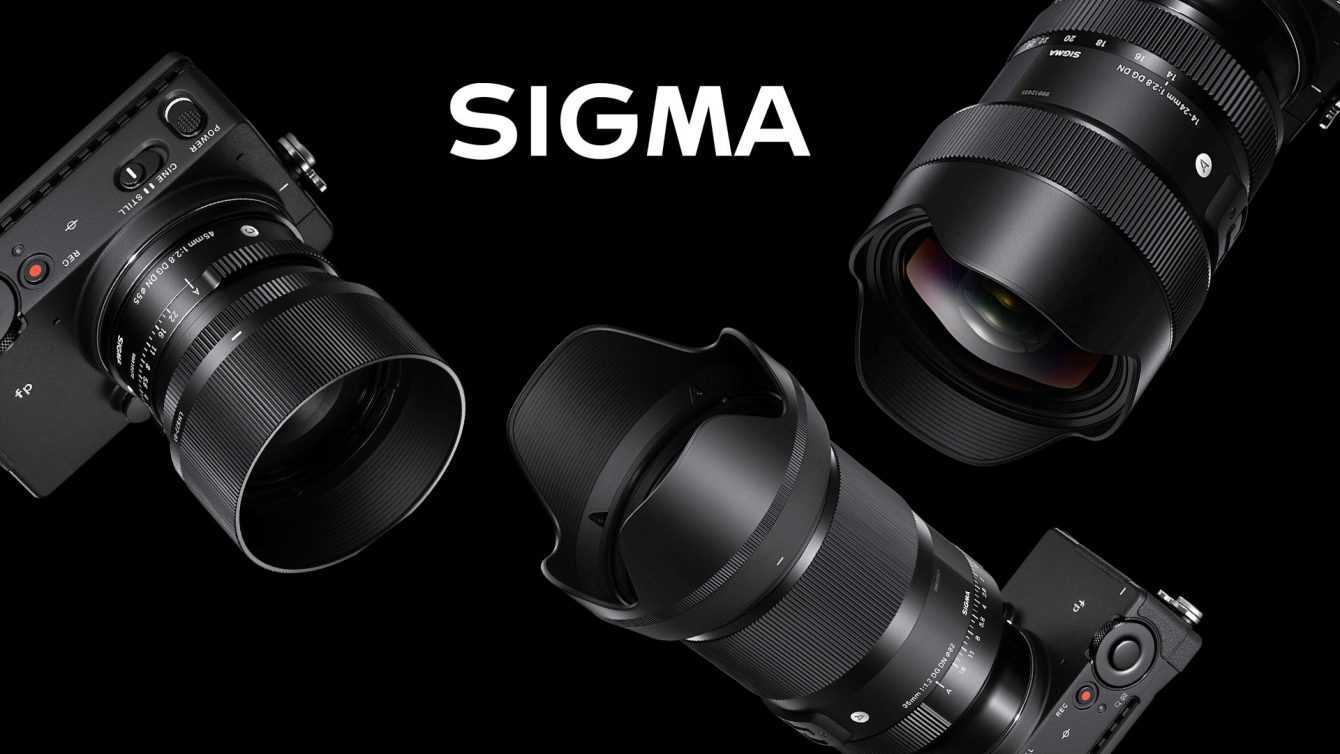 What are the plans for the future of SIGMA optics? An interview with the CEO of the company Kazuto Yamaki reveals some details on possible future developments: we will focus strongly on Full Frame mirrorless optics, but above all we will try to produce increasingly compact lenses without losing overall performance.
Camera and lens manufacturers have received a bad rap due to the coronavirus which also caused the Tokyo 2020 Olympics to be postponed, an event of considerable importance for photographers around the world where homes can show the value of their products. But we must look to the future and start over, especially today we will look into the future of SIGMA and its optics thanks to an interview conducted by Dpreview colleagues with CEO Kazuto Yamaki, we will offer you some excerpts.
As already mentioned, the new generation SIGMA optics will focus heavily on the Full Frame mirrorless market, one of the few sectors of photography that still manages to achieve good sales results. Certainly the agreement signed with Panasonic and Leica to support the L-Mount has played an important role, but remember that SIGMA also produces lenses for Sony mirrorless cameras and soon probably also for the new Canon RF-Mount and Nikon's Z-Mount.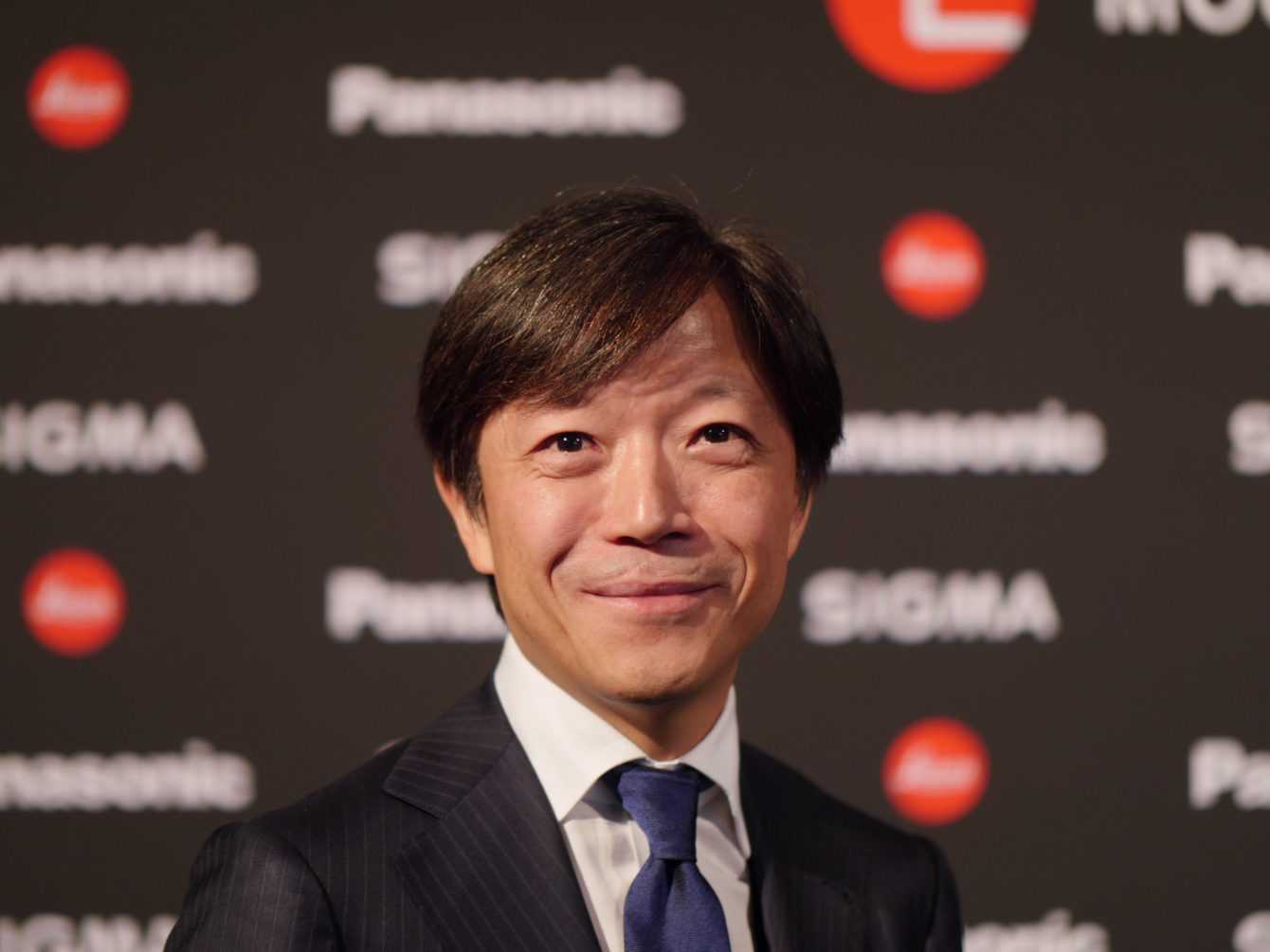 SIGMA optics: the interview with the CEO
Why focus on Full Frame mirrorless?
It is simply because we have had a greater demand for mirrorless camera lenses. The mirrorless camera market is stable compared to DSLRs. If you look at the market statistics, you see that the decline in DSLR sales is quite significant. This decline becomes more pronounced every month.
We are also seeing a drop in the sales of our DSLR lenses, so naturally we need to focus our efforts on developing mirrorless lenses.
Everyone knows how the SLR market is in constant decline. It is now a chapter of photography in the closing phase, it will continue to survive like the film in our hearts and in the hands of some nostalgic. But the future speaks mirrorless. If we do not count the sector of professional sports photography, where there are still not enough camera bodies without mirrors and above all high-performance optics, there is really no reason to prefer a reflex to a mirrorless one. Maybe the battery.
Good sales of SIGMA DN lenses for Full Frame
They are doing very well, especially our 24-70mm F2.8. It was very well received. We are still trying to meet the demand for that goal. We have been improving our production capacity continuously, but we are not yet able to meet the demand. Even in the current difficult situation, the demand for that goal is still very strong.
The 24-70mm f / 2.8 Art lens from SIGMA it's a nice little gem: at a really competitive price it is able to offer a quality comparable to the counterparts of the parent companies. Robust, fast and with an enviable optical quality, it is certainly one of the most interesting optics on the market, also because it is a lens that practically 50% of photographers own.
And the new Sigma fp?
At first it sold quite well. Early adopters were very interested and bought the camera immediately. We have received many emails from customers, which I have read, and we have many customers who are very happy and satisfied with the fp. We also monitored feedback online, through Facebook and Twitter; things like that.
To be fair though, sales have dropped significantly [dal lancio], especially in Europe and America. Sales are still good in Japan, but overall sales have been below expectations.
SIGMA fp is a unique camera of its kind. With overall dimensions of 112.6 × 69.9 × 45.3mm and a body weight of 370g (without battery and card), SIGMA fp is the smallest and lightest Full-frame mirrorless camera in the world. It uses a backlit 35mm Bayer Full Frame sensor with 24.6 MP, an excellent compromise between resolution and image quality. The features of this mirrorless revolve around video: SIGMA fp supports external recording in 12-bit CinemaDNG RAW format, practically no mirrorless is able to offer this functionality to date. With registration 4K UHD / 24fps you will be able to produce cinematic-quality videos. It also supports ALL-I recording, which is optimal for recording H.264 compressed video.
Development of more compact SIGMA FF optics
In the future, however, we will try to provide products of the highest possible quality. But we will have two main streams of products. One is for very serious photographers, like our existing "Art" series. But another line will consist of high quality, higher quality, but much more compact lenses. And very stylish, like our 45mm F2.8, with metal housings, and high quality aperture and focus rings. We will expand this type of range for street photographers, or for those who need smaller, sleeker, higher quality products.
SIGMA Art optics are objects of incredible quality, with a truly excellent value for money. However, they have one major flaw: they are big and heavy in most cases. Many photographers would prefer something more compact, to be coupled with ever more compact and lightweight camera bodies.
E la mirrorless Sigma Foveon con L-Mount?
Sensor development was significantly delayed. We are still working on it, but there are still several technical problems to overcome. Hopefully, we should be able to release the camera next year. But if we continue to have technical problems, the new mirrorless could suffer further delays. We haven't stopped developing it, but without the sensor we can't move very fast.
The Foveon sensors were a great thought. The classic Bayer sensor uses a filter to capture the different colors, forcing a subsequent interpolation process to obtain the RGB coordinates of each pixel. Instead the sensore Foveon uses a different physical principle or the different depth of penetration of electromagnetic radiation at different frequencies. This way each pixel is directly encoding all three necessary RGB coordinates. Unfortunately it is much more complex to make it happen physically.
About the DC DN lens line
In fact, the demand for these lenses continues to grow. It is truly amazing. In terms of units, they are currently SIGMA's bestsellers. This is a surprise because the market for APS-C cameras and lenses in general is in decline. But the sales of these three DC DN lenses continue to grow. Most of the sales are for Sony E-mount and Micro Four Thirds and in peak seasons we sometimes can't keep up with demand.
These are great quality and very bright lenses like Sigma 16mm f/1.4 DC DN e il Sigma 30mm f/1.4 DC DN. The success of these lenses is certainly due to the value for money: despite all manufacturers are pushing a lot on Full Frame, the APS-C sensor still represents an important entry point for many newbies and more.
On the Micro Four Thirds market
I think Micro Four Thirds is well accepted by filmmakers, and our 16mm is very popular with M43 users. People who need a compact system still love Micro Four Thirds.
Small, handy and powerful: Micro Four Thirds mirrorless are very popular and in some cases they are even preferable. Many professional camcorders use sensors of this size, who knows if the rush to resolution will determine a leap in size, even if the PdC is always a problem with large sensors.
From the photography section that's all! We have given you an idea of ​​the ideas that blend in SIGMA for the optics of the future. Keep following us for many other news!
The article SIGMA optics: focus on compactness and mirrorless Full Frame comes from TechGameWorld.com.