Buying a used lens is always a risk, even with all the good will of both parties, you always risk being dissatisfied. It is therefore important to know how to behave and how to move. Let's see how to approach the photographic used and in particular the purchase of a used lens
This is the second part of a guide on the photographic world used, if you want to start from the first part you can read it here
Used photographic: buying guide for used lenses
All of us amateur and non-amateur photographers are always curious to try new lenses and systems. Understanding what are the advantages and disadvantages of all the "trinkets" that we have at our disposal becomes part of the game. For this reason, buying new and then reselling it as used becomes too expensive. The second-hand market, on the other hand, allows you to never lose too much on an investment, so you can reuse the same capital and see the material as a cashier's check. Sometimes it is even possible to earn something in the round of buying sales!
We then define what are the purchase fees with respect to the lenses used, whether vintage or modern.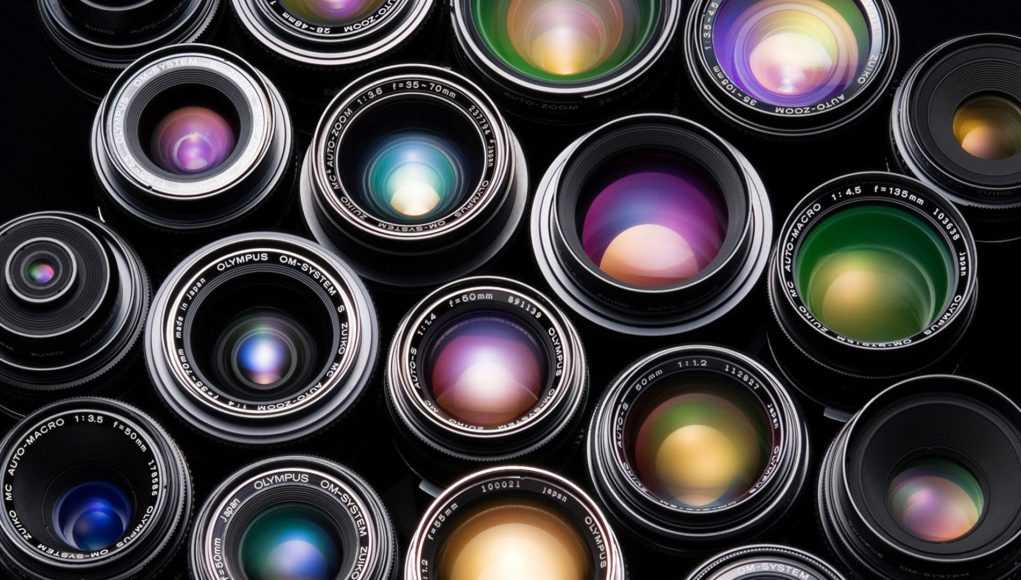 Photo used: buying guide for a modern used lens
Modern photographic lenses truly are delicatissimi. Especially because of their being made up of a myriad of mechanical and electronic parts as well as the use of complex optical schemes. So keep this detail in mind because it will be crucial for all other aspects. The most critical parts in the evaluation of a good used I'm:
Structural integrity of the lens, in the first place, not so much for an aesthetic question, but because if the lens has taken a blow strong enough to dent the metal body, in all probability some internal components will also be damaged, or will have suffered some misalignment.
Scratches on the lenses, if a lens has a scratch or an area that looks peeled, it is better to forgo the purchase. Although it may not appear from the first photos taken during the test, this damage could cause enormous problems in the practical use of the lens. A scratch on the lens reflects direct sunlight differently, this means that whenever the lens is directly illuminated by the sun, this defect will be annoying. Returning to the peeling part, probably using the wrong chemicals could have damaged anti-glare treatment which could lead to annoying flares or variations in the color of the final photos.
Operation of the diaphragm, the diaphragm of modern optics (for reflex cameras) closes automatically when shooting, it is essential that the blades (which you can control by shooting in BULB mode) are free of oil and that they are all in place.
Autofocus motor operation, it is good that the autofocus works in a way constant, fast or slow depends on the lens you are buying, the costanza it is instead the most important part, to put in manual focus and turn the focus ring it can help to understand if there is resistance in some places, this could be the cause of a future breakdown of the motor, or an indication of a much used lens.
Optical misalignment, this problem is unfortunately often difficult to identify in a few minutes of testing, so it is one of the risks involved in buying. This problem is usually congenital but can also result from simple wear, in essence a lens or an internal optical group is misaligned by a few millimeters, this leads to a variation of the plane of focus with respect to the sensor. How to notice it? If you take a photo with the plane of focus perfectly parallel to a wall and only part of the frame (eg right side with the left in focus) is out of focus, you will be faced with a misalignment. It is also noticeable at small apertures!
Tire integrity, more aesthetic than anything else, be careful that the various lens tires are not dry and cracked, especially those dedicated to tropicalization. This is also an indication of how much the lens has actually been used.
If you are still undecided whether to throw yourself into this world, I recommend starting with the purchase of used in stores, often they do not have the best prices, but they are obliged to guarantee a minimum guarantee to the buyer, even in the case of dated lenses.
Photographic used: buying guide for a used vintage lens
I Vintage, on the other hand, are often much more resistant than modern optics. Once electronics were practically not at home, and the various manufacturers did not use plastic materials but only metal and glass. Vintage are practically eternal goals. Let's see which points to take into consideration
Structural integrity of the lens: it is true that they are almost indestructible, but it is also true that we must take objectives that at least from a structural point of view are in good condition so as not to have surprises!
Presence of oil on the diaphragm: It is true that the vintage ones work in stop down mode, but it is also true that it would be better to avoid lenses with oil on the diaphragm blades. Today or tomorrow the oil will dry out and you will have a blocked diaphragm!
Internal powder: often the vintage are not weather sealed, so it often happens that the dust invades the lenses. It is therefore necessary to evaluate how intrusive this presence can be and what influence it has on the final rendering of the photo
Mold and fungus: vintage are often old / very old with at least 30 years on their shoulders! So you have to be careful for the presence of any molds and fungi that may have formed if these have been stored in humid places
Status of any anti-reflective treatments: one of the fields where the evolution has been greater is certainly that of anti-reflective treatments, many vintage ones do not have them completely! But if the chosen model is equipped with it, you have to pay attention to any scratches, following the same rules as modern glass
Used photography: buying guide for a used lens – Tricks of the trade
At this point you have a general smattering of what to do to be safe in buying used lenses, but as a good "fox" of second-hand markets I feel compelled to indicate some place where you can find some inviting offers!
Ebay: well known to all, this site collects everything and more. In the field of photographic used it is possible to really find everything, especially in auctions you will find good opportunities, you just need patience. Payment only by paypal, and only from sellers with 100-99% positive feeds. Especially on vintage it is possible to find people who DO NOT know what they sell!
AmazonWhereHouse: yes, even on amazon it is possible to do great deals! Keep an eye on the refurbished lenses market, and sometimes you can find unmissable bargains!
PhotoOrlando: this shop often has great prices on used material! Keep an eye on it if you are looking for used materials.
NewOldCamera: even this shop sometimes has attractive prices. Evaluate the price from case to case!
Local flea markets: needless to say, these are a veritable mine of vintage material. You often find everything at a ridiculous price.
Juzaphoto market: with the foresight to verify who is behind the single account. As a rule, I only buy from people with at least 500 messages on their profile and with galleries with at least 20 photos.
Used photography: buying guide for a used lens – January 2021 Notes
We will add more details on a monthly basis and we will update you on the budding of any other used photographic buying and selling centers. No news this month.
Keep following us for other guides!
Now you have all the tools to move correctly, immediately.it we tend to advise against it, usually a serious seller has already put the material for sale elsewhere and immediately it is the last resort! Facebook markets are an even worse jungle. but also often they are the last resort… That's all for now! keep following us on TechGameWorld.com.it for other interesting articles about it!