In this article we will see the review of Smart Garden 3. A smart pot that does not need your help (or almost) to grow plants
Who wouldn't like to grow a plant while being denied to do so? We are among them, and thanks to technology this is now possible. We who live on technology we often don't have time or desire (let's be honest) to take care of a plant. Or we simply do not have the famous green thumb but more than anything else "a blue one", a thumb able to perfectly push a RAM bank into its housing, certainly certainly not suitable for sowing, wetting, giving the right amount of light to a plant. .
In short words Smart Garden does all of this. The only time to waste it's just a few initial minutes for setup.
What do we find in the package? | Smart Garden 3 review
Inside the signed vase packaging Click and Grow we obviously find our vase with a series of accessories really useful:
Vaso Smart Garden 3
Transformer with connection for European and English current
Two extensions for the light arm
User guide and plant catalog
Three cups of soil with seeds
In a nutshell nothing is really missing for give maximum comfort to our plant, but above all to those who buy this smart vase.
Materials and assembly | Smart Garden 3 review
The materials chosen for this vase are truly premium and give the feeling that this can keep us company for several years without ever abandoning our plants. The white that is half glossy and half opaque makes it suitable for any type of furniture. Even the minimal style makes it suitable for every corner of the house.
The assembly of the vase and the first start are really immediate and simple. You don't need great skills, in reality it is really suitable for everyone. It will be enough to insert the pots of soil inside the three compartments, cover them with the three capsules, connect the lighting arm to the base of the pot and connect the pot to the current.
Then just add the water to your vase, and here comes the best part! A very important thing for a plant to grow is to give it the right amount of water (not forgetting to do so) and give the right amount of light so that the plant has the opportunity to do the right cycle of chlorophyll photosynthesis.
To give the right amount of water, just fill the tank, located on the side, until you see the float reach even the surface of the vessel. You can't go wrong with this process because if you add too much water it will overflow. The amount of water will suffice for about three weeks – no problem if you go on vacation then – and you just need to check the float to find out if there is still water in your vase. Don't worry about wearing too much it will be the vase itself to delay it in the right way.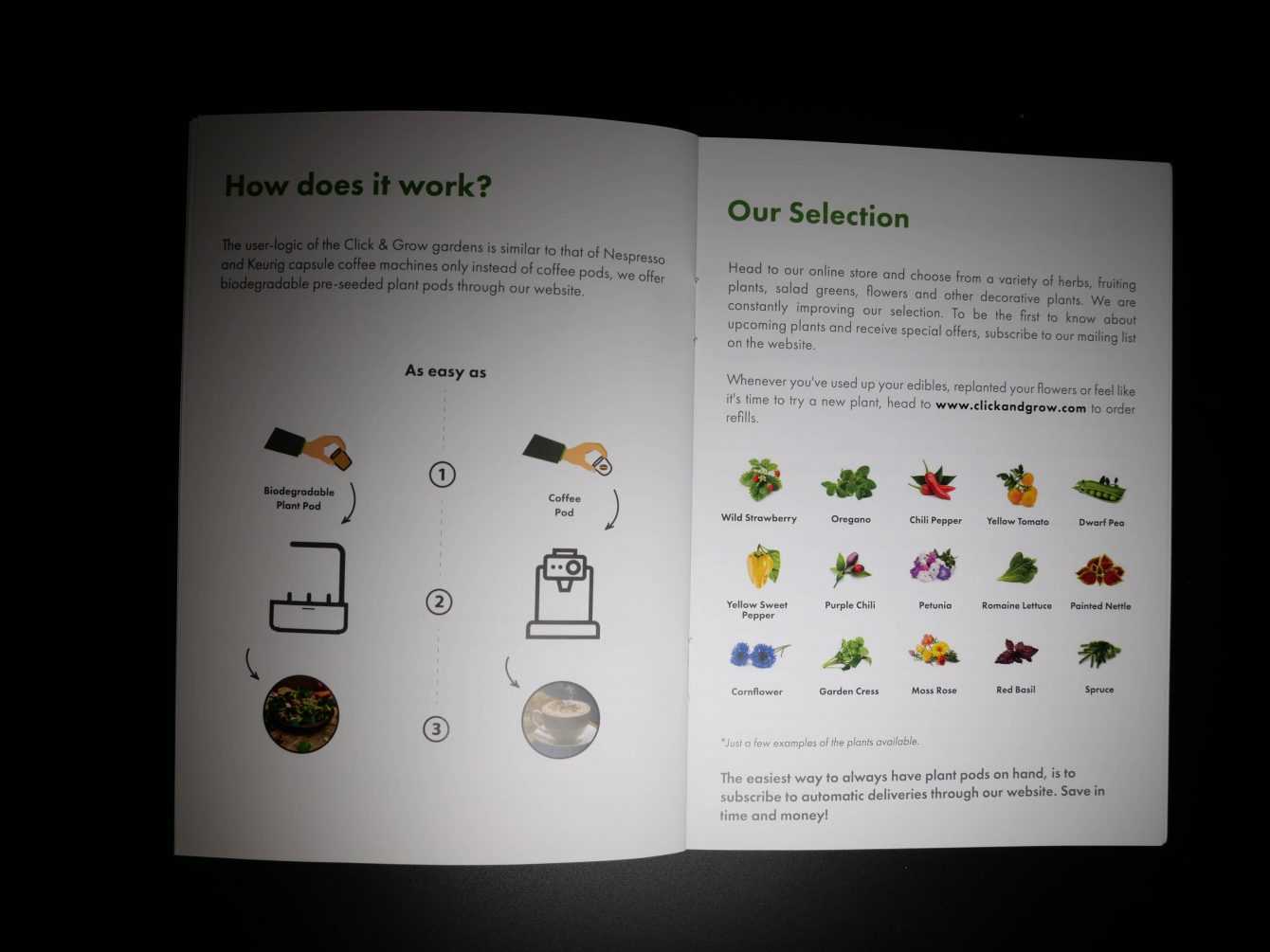 Not just water
As for the light, here too we don't have to worry about anything or almost anything. Usually you need to know how much light a plant needs, if you need a lot of light you need little. In short words you have to know whether to expose it in the direction of the light or whether to hide it from harmful solar rays. Thanks to Smart Grden 3 this too will not be a "problem" for you.
Smart Garden 3 once connected to the mains ian automatic day / night cycle will start. In very simple words, the lamps will turn on for 8 hours and remain off for the rest. A suggestion is to give the first ignition in the first hours of the day in order to have oxygen during the hours when you are close to the plants when you are present and carbon dioxide in your absence. Obviously if you are not going to put the pot in a sleeping area.
In addition to the perhaps obvious advice related to oxygen the lights are pretty bright therefore at night (or during the hours of sleep) it could annoy.
Who should buy this smart vase?
In conclusion this Smart Garden 3 net of a not very low price it is an excellent choice for those who want to have plants, but do not have much time to devote to them or is really denied in gardening. The large amount of plants proposed will also really make everyone agree. In our case we tried the basil plant but there are really many aromatic and non-aromatic plants to choose from.
It also turns out an original idea to give as a gift and I'm sure it can satisfy even the most skeptical. Of course the price is not very low but not prohibitive either. Another "negative" aspect is to be almost obliged to buy the plants from the site. But when something is of quality the problem does not persist in our opinion.
In short, with Smart Garden 3 we too have saw a seed become a robust plant and the feeling that it gives back the sense of having built something with our hands is priceless, if it can be achieved without any effort, I don't think we can say more.
The green thumb for everyone
Points in favor
A plant that is easy to care for and without too much effort
Really simple but complete vase
Plants 365 days a year
Points against
A very strong light
A little expensive