Signify, in the context of the event of the Smart Home League dedicated to the smart home, presented a new range of WiZ smart lighting products to be used daily with the utmost simplicity. The new products include smart table lamps, ceiling lamps and accessories and are already available for purchase.
The new WiZ products dedicated to the smart home: easy to use
The new WiZ Hero – the image on the cover – is a compact and versatile table lamp that can create the perfect environment for reading, working or relaxing, with a simple touch. It comes with pre-programmed wake and night modes, for you to wake up softly and fall asleep easily in the evening. Controlling WiZ Hero is very easy and can also be used by children as a bedside lamp.
The table lamp WiZ Squire instead it is ideal as a light for the coffee table or bookcase. With its unique dual light zone design, you can transform any empty wall with fun splashes of colorful light, while emitting a gentle glow on the surface to create a relaxing and harmonious atmosphere.
Wiz Squire
The new WiZ ceiling lights
For an elegant and subtle intelligent light, the ceiling lights are born WiZ Tunable White. The linear minimalist design is ideal for living rooms and bedrooms and blends into any environment. With the Circadian Rhythm mode, you can reproduce the natural transition of sunlight in the house during the day. The ceiling lights WiZ Adria Daylight Dimmable e Warm Dimmable instead they bring the characteristics of intelligent light even to the most functional areas of the house, such as the kitchen, bathroom or hallway.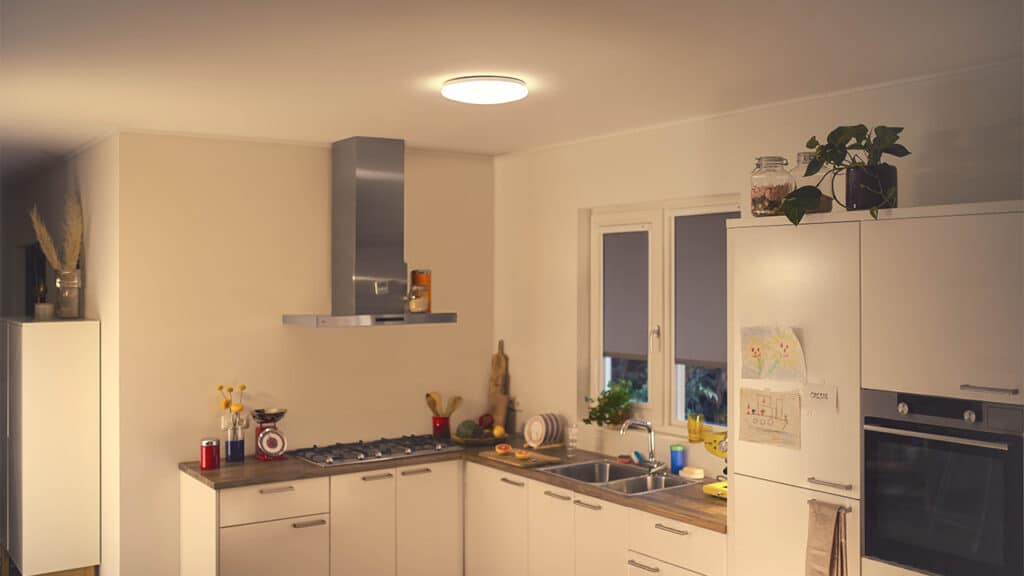 Wiz Adria
The WiZ Full color can highlight the features of the house with directional lighting. Its versatile and tunable LED spots with adjustable head bring out true and vivid colors of rooms, favorite ornaments and other home decorations.
WiZ also presented the new one frosted glass bulb. This eye-catching light bulb casts an evenly distributed adjustable warm to cold white light that catches the eye with its soft, frosted surface.
With what Smart Plug di WiZ, lights and appliances can be made smart and controlled wirelessly with the WiZ app or via voice assistants. Users can set timers and routines and control the light or appliance when they are away from home. The new Smart Plug has a built-in power meter that monitors energy consumption for energy optimization.
Types and prices
WiZ Full Color Hero Gen2 Table Lamp: € 57,49
Full Color Dual Zone Squire: € 63,24
Tunable white ceiling lights: € 68,99 (16W)
Adria Dimmable ceiling lamps with warm or daylight: € 40,24
Frosted Glass Bulb: € 16,09
WiZ Smart Plug Type-E with power meter, type F socket available: €22,99.