It was recently announced that Temple Run: Puzzle Adventure by Imangi Studios will soon arrive exclusively on Apple Arcade while Tetris Beat, of N3TWORK, will be available starting from this Friday. Let's find out all the details together.
Tetris Beat e Temple Run in arrivo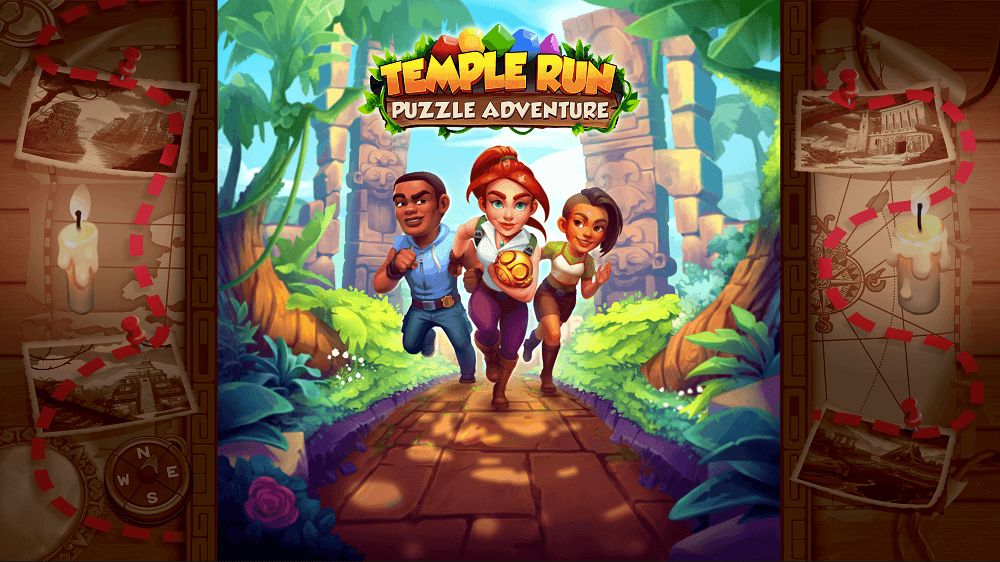 In 2011, Keith Shepherd and Natalia Luckyanova released a game that soon became a smash hit among video games as it quickly spread the word about their new running experience called Temple Run. In ten years, the game has been downloaded over two billion times and the Imangi Studios development team continues to grow and expand the franchise.
Today the studio is happy to announce that Temple Run: Puzzle Adventure will soon arrive exclusively on Apple Arcade. For the first time ever, players will be able to experience Temple Run like never before, through fun match 3 puzzles.
Friday, however, arrives Tetris Beat. It's about a new version of the famous puzzle game Tetris where players rotate and drop i Tetriminos to the beat, with exclusive music by Alison Wonderland, GARZA, Hannah Diamond, Octo Octa, Dauwd, CINTHIE and many more.
Main features of the titles
Temple Run: Puzzle Adventure: This is an innovative reinterpretation of the popular Temple Run franchise. In this fun new title, players will have to overcome match 3 puzzles to uncover the mysteries of the ancient kingdom of temples. They will also be able to create powerful combos and can use special pieces to become temple champions. The more you play, the more runners advance in the pursuit of Golden Idol. The studio will constantly add new levels to allow players to have more fun.
Tetris Beat: the hugely popular puzzle game Tetris joins a new rhythm, blending its successful gameplay with unique music and innovative rhythm mechanics. The game features music from a diverse and eclectic lineup of incredible musicians including Alison Wonderland, GARZA, Hannah Diamond, Octo Octa, Dauwd and CINTHIE. Also new songs will be added every month. In Tetris Beat, players will rotate and drop Tetrominoes to the beat, following the beat to build their biggest combo chain and score big.
For more information you can consult the official website.