In this preview we will discover Tinkertown, the latest video game developed and released by Headup Games
For some time now, indie games have been making their voices heard more and more, managing to create a truly intense bond with the gamer. Just think of Hollow Knight, perhaps the most famous indie video game of recent years, or to itself Stardew Valley, a Graveyard Keeper or even a Terraria. It is a bit as if the soul of the developers were connected to the game, managing to reach us, sucking us into the video game itself.
The developers of Headup Games have tried to ride this wave, trying to create a video game that is able to capture the user, just as happened with the aforementioned games. However, it is fair to mention that the title of the guys from Headup Games it is still in early access and consequently it turns out to be still raw. However, under its outer shell it can be seen a well-defined soul that can certainly reach an important level. Let's start this preview now and discover Tinkertown in all its details.
A sandbox you may have already seen – Tinkertown preview
As can be seen from the title of the article, the video game allows us to create our own adventure, just as you would expect from a sandbox. Leaving aside a straight line made up of missions and a story that can sometimes like it or not, our adventure is a continuous discovery which takes us to an imaginary world inhabited by dangerous enemies.
In fact, we will immediately find ourselves in a remote place in which to build our home. As we carry out the first actions, ranging from gathering resources to crafting, we will gradually unlock new projects. This will allow us to build better and better objects that will allow us to collect new resources to be used for "more challenging" projects.
In this early access we can find many mechanics that we have come to appreciate since the release of Minecraft. Indeed from this point of view there are no important news. Everything is based on mechanics already seen and magazines reshuffled ad hoc to better adapt them to the theme chosen by the developers.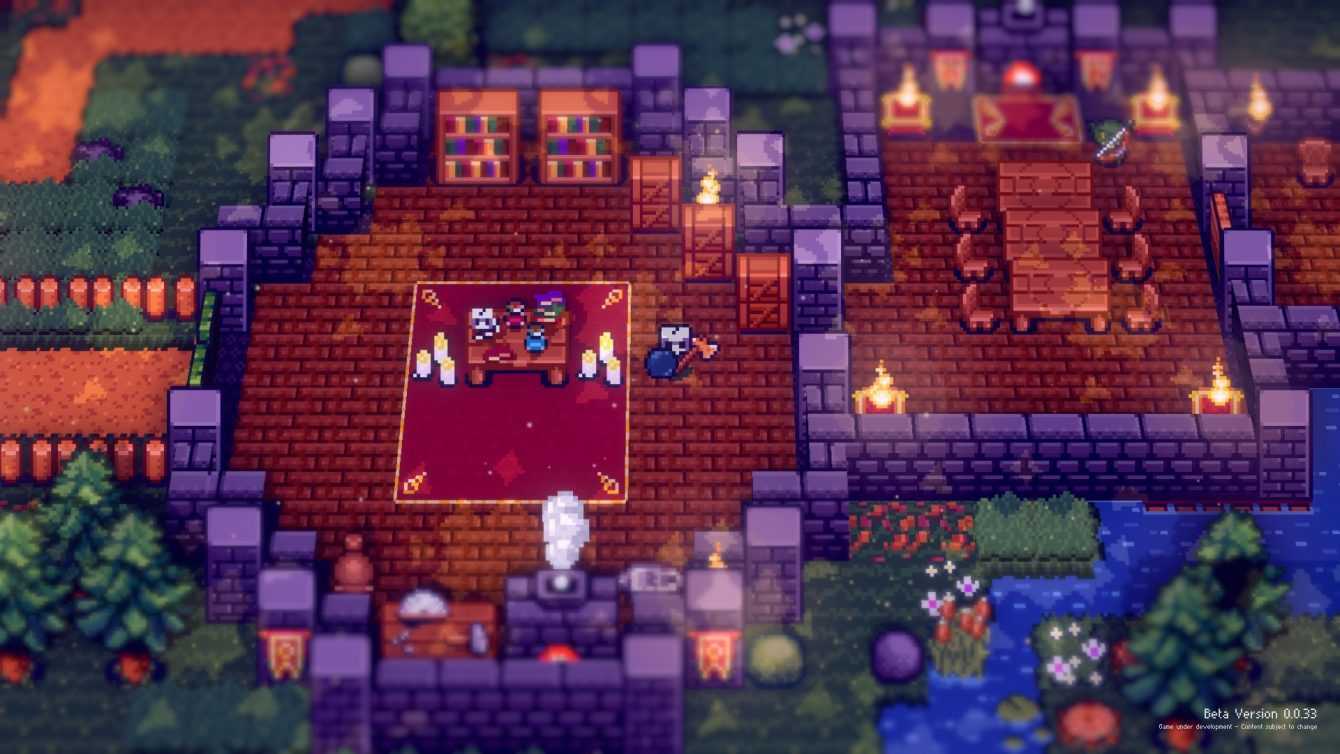 The game is vaguely reminiscent of Stardew Valley. Not just for one isometric camera which allows you to take a look from the top, as much as for lack of perishability of the tools used. However, although in the title ConcernedApe the world was friendly, here we will find ourselves inundated with monsters. Another difference is the lack of an energy bar. This will allow you to move, attack and loot without ever resting.
These small shortcomings, although they may make the game more fluid, they tend to flatten it in an exaggerated way, limiting everything to a continuous collection of resources with some combat in between.
A lot of meat on the fire, but still too much smoke – Tinkertown preview
While there is therefore too much linearity in the gameplay, it is important to point out that the game is meant to be played mostly in multiplayer. In this way you can surely have fun in the company of your friends, making your home or your kingdom ever larger and easier to build in a short time. Definitely a good pastime in company, but quite monotonous in single player.
However, even with multiplayer there are small problems. Not so much for the stability of the servers or the small bugs that are normal to find in early access, as for the way it is structured. There are in fact no free servers to access if you want to play with other people. The only way to access is through a code that obviously can only be obtained if you have some friends to play.
So if you are the only lovers of this genre of games in your company of friends, finding someone to play with will be somewhat difficult. You will then end up with a potential good multiplayer that you can only play in single player. A bit of a shame about this game characterized by such a characteristic graphics and a not bad technical sector.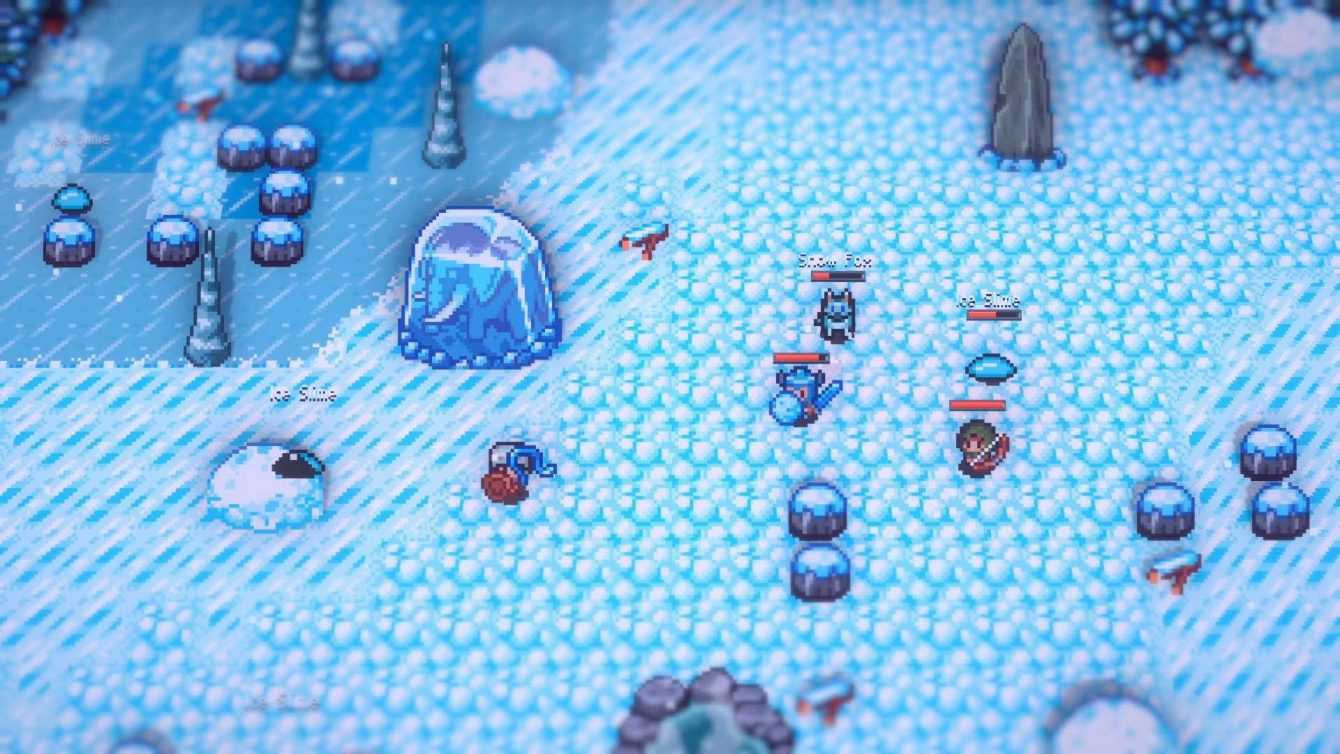 Conclusions
We have now reached the end of this preview of Tinkertown and it is therefore time to draw some conclusions. The title definitely looks like a good project that has great potential, just like any self-respecting sandbox of the kind. Good management of loot and crafting, although there are no important news from this point of view.
The technical sector of the game is very good which currently, at least in tried, appears to be free of important bugs that can compromise our adventure. Graphics and sound are very pleasing and allow you to enjoy an experience that is quite light, perhaps too much. It would not be bad to implement the perishability of objects or maybe even an energy bar that goes to consume based on the actions we perform.
This would also be possible implement a system related to treatment and energy recovery, making the gameplay even deeper. What is certain is that we are still in the early access phase and maybe, with future updates, these features will finally land on the title. The multiplayer is also to be improved, giving users the possibility to access free servers for everyone. Definitely something that the developers of Headup Games could think about and that could take the game to another level.
That's all for this preview on Tinkertown. We remind you that the game is available on Steam at the recommended price of € 16.99. In order not to miss future previews regarding the videogame universe, keep following the pages of techgameworld.com!