A few hours ago TP Vision Live was held for the fourth consecutive year, the conference of the company that controls the Philips brand and which also showed us a series of interesting news this 2021. The event was conducted as usual by Kostaz Vouzas, CEO for Europe and the USA of Philips TV & Sound, who showed us new Oled + TVs and much more.
Let's take a look at all the announcements.
TP Vision Live 2021: a record year
Kostas Vouzas, CEO TP Vision Europe & Americas, opened the dance by presenting the excellent performance of the company and the new "hero" products. Here are some of the results achieved by TP Visioni in recent years:
In the past four years, one has registered revenue growth in value equal to 40%.
Growth was achieved while fully maintaining profitability and increasing market share.
The Fidelio headphones and soundbars have received positive market and media feedback with 41 Awards for Philips Sound products over the past 12 months.
Over 131 awards across Europe for Philips OLED TVs in the past year.
Ambilight remains an important differentiator in the TV market.
TP Vision Live 2021: la Gamma Oled +
Immediately afterwards, the highlight of the event took place, namely the presentation of the Gamma OLED + 2021. This presents a new, improved version of Philips' most powerful computing suite, the Processore Intelligent Dual Picture fifth generation.
The dual-chip version of the fifth generation of the P5 continues to be the only one to offer AI Smart Bit Enhancement 2.0 e AI Machine Learn Sharpness and a function Perfect Natural Reality improved, but its latest development now adds AI content classification (including film detection) and Ambient Intelligence.
Both new OLED + are now equipped with the four-sided version of the exclusive Ambilight technology that combines with the exceptional image quality of the fifth generation P5 to ensure a fully immersive viewing experience.
Not only that, TVs have the latest high performance OLED panels with a new Emission Layer and Micro Lens Array to deliver a 20% improvement in peak light output and improved viewing angles.
The result of combining the fifth generation P5, the latest OLED panel and Ambilight is a new reference quality image with incredible contrast, exceptional detail in both bright and dark scenes, market-leading sharpness, vivid yet natural colors, skin tone accuracy and fast, realistic motion reproduction, all continuously optimized to the ambient light level.
Support for HDR10 + Adaptive is not lacking which combines HDR10 + dynamic metadata with real-time ambient light information to enable automatically optimized brightness levels, adapted scene by scene to the viewing environment.
The news of 2021
Among the other new features of the OLED + range we find the function Fast Motion Clarity, which offers an ultra-realistic and smooth transition from one image to another with increased sharpness but without artifacts and avoiding field flickering by operating at 100Hz instead of the more common 50Hz.
Fast Motion Clarity (FMC) avoids 'sample & hold' motion blur effect by using black frame insertion a 120 Hz to continuously write images on the screen line by line, for a smooth transition from one image to another, effectively operating as a backlight.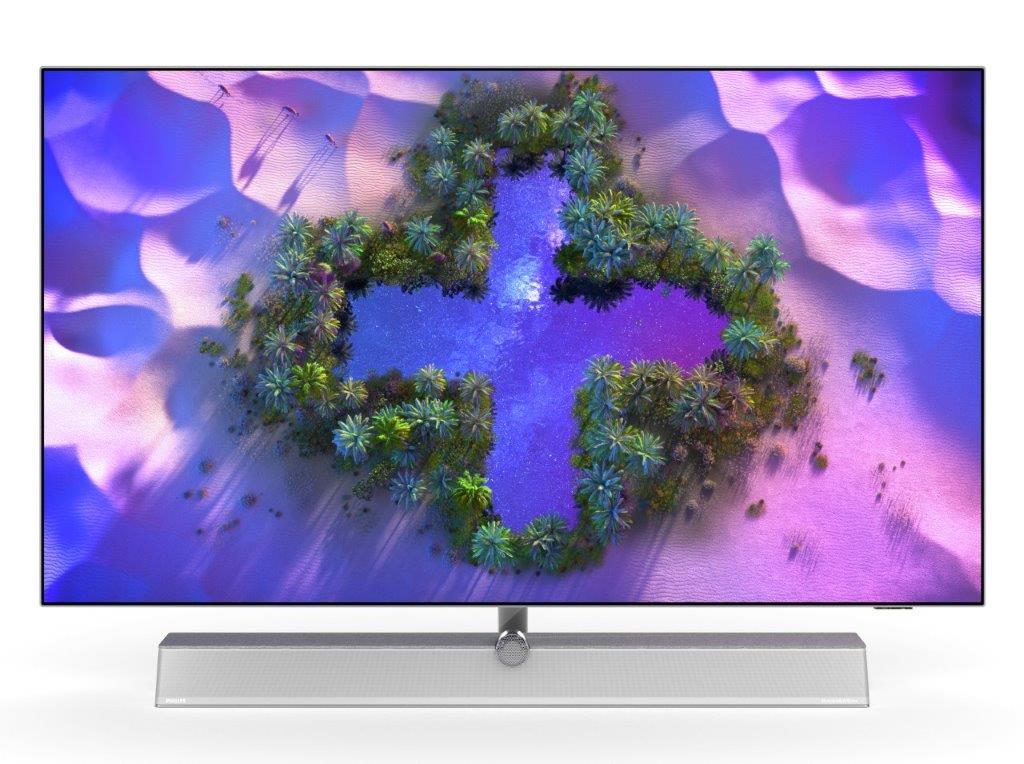 These features are also available to gamers thanks to the introduction of HDMI 2.1 connectivity that offers e-arc, VRR for 4K content from 48Hz to 120Hz at an impressive speed of 48Gbps (444, 12 bit) while the Freesync Premium and Auto modes. Game are also added to the automatic latency mode of previous generation sets.
The result is a minimum latency of just 11ms (7ms from the platform and 4ms from the display), making Philips 2021 OLED TVs among the fastest currently available.
In the end, Pro-grade calibration is new for 2021 with the introduction of the Calman Ready feature that offers easy access to automatic color calibration which allows you to fine tune the set to ensure absolute color accuracy to industry standards.
Philips TV's new OLED + 986 and OLED + 936 will be available in Italy from the fourth quarter of 2021 respectively at the recommended retail price of Euro 3.999 (65 "OLED + 986), di Euro 1.999 (48 "OLED + 936), di Euro 2.499 (55 "OLED+936) e di Euro 3.499 (65 "OLED + 936).
Philips Fidelio
The new ones were also presented during the conference Philips Fidelio, which aim to raise the level of high quality for unparalleled looks, sensations, operation and performance with the new model of True Wireless (TWS) Philips Fidelio T1 headphones.
The highest quality of full-range audio performance is guaranteed thanks to a sophisticated two-way design that combines the bass of the 10mm dynamic driver – deep and detailed – with the fast and precise response of a small and efficient balanced armature module.
In addition, Philips Fidelio T1 also have the codec LDAC to ensure wireless reception and high resolution music playback. The headphones are equipped with six microphones that offer the highest level of noise cancellation, combined with a good fit and comfort of use favored by the inclusion of six silicone ear pads and three sizes of foam covers Comply.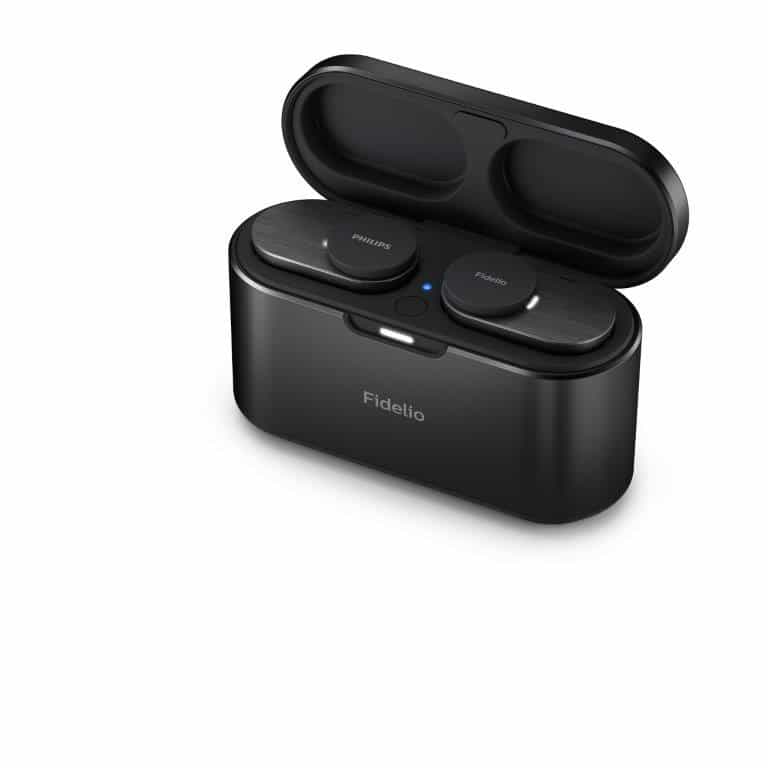 La tecnologia wireless Bluetooth 5.2, con Google Fast Pair, simplifies automatic search and easy pairing with Android devices. The new T1 model is also easy to use thanks to convenient tap controls to play, skip and pause music tracks. Alternatively, a Push-to-talk feature allows hands-free voice assistance via theGoogle Assistant.
Battery life is really great, with 9 hours of continuous playback with ANC activated and an additional 25-hour playback, available via the charging case (13-hour and 35-hour playback without ANC). A full charge takes two hours, while an additional hour of playback is available after just 15 minutes of charging.
Philips Fidelio T1 will be available starting November 2021 at the recommended retail price of 299,99 euro.