The New Triumph Tiger 1200 has entered the final stages of its testing. The official confirmation regarding the advanced stage of the development of the bike has arrived in these hours. Triumph has, in fact, released the first photos of a prototype of his new Tiger 1200. The bike is ready for its debut and shows itself busy on a dirt track in this first set of official photos. The Tiger 1200 will be characterized by many innovations but will be able to count on some fixed points such as the inevitable three-cylinder.
The first photos of the new Triumph Tiger 1200
The official debut of the new Triumph Tiger 1200 is getting closer and closer. The company has released the first images of the prototype of the bike it is facing last stages of its acceptance tests. Soon, therefore, the new Tiger 1200 will be ready to hit the roads. The adjective "new", as Triumph points out, is close to the bike.
The Tiger 1200 has been redesigned from the ground up to be the most compact, agile and maneuverable Adventure motorcycle on the market. The goal of the Tiger 1200 is to overturn and revolutionize its market segment, with many innovations that will enrich the project.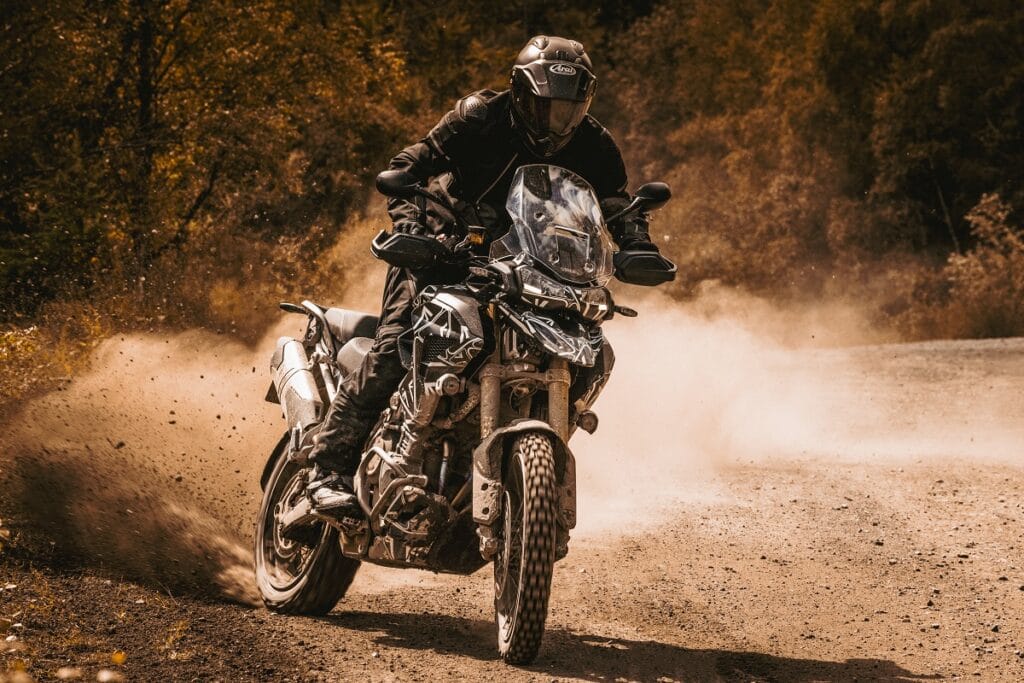 Three cylinders to conquer the market
The new Tiger will be able to count on the unique character of the three-cylinder engine. The bike will offer class-leading agility, handling and control in Triumph's intentions. More details on this will certainly arrive in the next few weeks, when the tests are completed.