When we think of beauty, we often associate kind words with it. Beauty is natural, it is fascinating, it is luminous… Well, today technology (a bit "hard" word, isn't it?) Tries to get as close as possible to the "ideal of beauty". It softens, smoothes its metallic sound and hurries to help us
Overcoming the metaphorical state, today's technologies demonstrate their "sensitivity". And we women are already used to asking for help from technology, and we are no longer afraid of combining the idea of ​​beauty with harsh, almost engineering notions. In addition, various beauty gadgets can be easily found in some online stores, such as makeup.it.
Relationship between technology and beauty
How are technology and beauty related? Dissatisfaction with traditional beauty products and the demand for new solutions has prompted the intervention of technology in the beauty and cosmetics industry. The increasing use of devices and tools in daily skin care routines is truly revolutionizing the way we look at beauty and wellness therapies today because they are not only effective, but they also provide efficient results.
Once upon a time, cosmetic and beauty treatments were defined by botox, liposuction, and face or eye lifting. Those were the days when lasers looked absolutely science fiction. With the advent of new technologies and techniques, all of these have now faded into the background to make way for non-invasive cosmetic procedures that can bring healing benefits without the pains associated with surgery. There is an increasing use of lasers for facial cosmetic surgery and minimally invasive techniques for face, hair and body remodeling. These non-invasive beauty treatment procedures not only give faster results, but are also less expensive than their surgical equivalents with a much lower risk factor. In fact, the latest technology is making it much easier to implement these non-surgical aesthetic procedures in the beauty industry.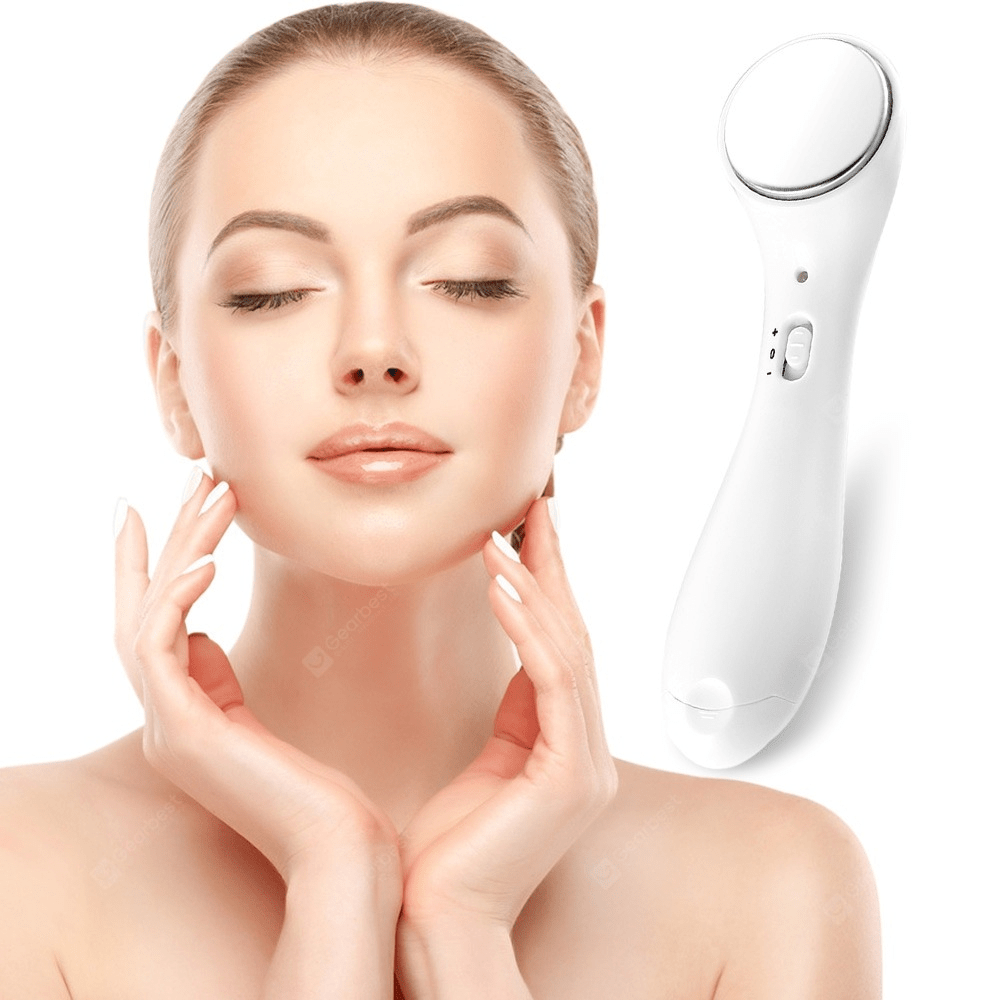 Because cleaning devices are more effective than other products
Most people use a mechanical method of facial cleansing: massage the skin using a variety of scrubs with the addition of salt, sugar, ground almonds, coffee, and other abrasive particles. This is the oldest method of peeling, moreover, simple and inexpensive, but the mechanical action often leads to irritation and even injury to the skin.
More modern: chemical peel that uses acid-containing cosmetics, such as glycolic or salicylic acid. True and truly effective formulations should only be used by a specialist in a beauty salon, and at home a high concentration can damage the skin. You can use only weak solutions on your own, but such a chemical peel at home is ineffective and can have side effects.
Facial cleansing devices are special devices designed for peeling and take into account most of the nuances of exposure to the skin, so they are more effective and safe. Although beauty salons are already transitioning to hardware peeling, devices from home ranges can be used at home.
"Sonic" cleansing of the skin
Today we can talk about "sonic cleaning of the skin" with the help of "intelligent technologies", a product that – however technical it sounds – helps us in terms of beauty.
Such a type of device is ultra innovative and cleanses the skin intuitively. Smart Profile incorporates Smart Microchip technology (both in the machine and at the end of the brush) so that it automatically adjusts the speed, time and frequency of brush movements based on the area of ​​the body. In other words, it will know how intense the movements are in the most sensitive areas and – moreover – will be able to notify you when it is necessary to change the brush.
The design is just as "smart". The device display will show you the speed, the operating mode, but also the battery wear. The Turbo function allows us to increase the power of the device when we want a deep cleansing of the skin.
Smart Profile can remove makeup 11 times better than we would with a makeup remover and floppy disk and removes 30 times more pollution particles than manual cleaning.
Technology and the future of personal care
The cosmetics and personal care industry continues to turn to technology as brands seek to deliver a hyper-personalized experience for consumers. While the future of beauty technology is difficult to predict, the change in digital beauty behaviors has been accelerated by the COVID-19 pandemic. And, with a dramatic increase in collaboration between the beauty brand and tech companies, the growing data use of AI, AR and 3D printing will continue to transform the consumer experience, creating new opportunities for greater personalization and formulations on measure.
Let them say women can't appreciate technology!