Thanks to some previews of Windows Latest we are going to discover a mockup of the new design of the Windows 10 Start menu that will come
It is in the air that this 2021 will surely be remembered as a important year for Microsoft. The novelties that will land, in fact, are very succulent. Starting from the arrival of the edition 10X of Windows, the debut of Sun Valley. This code name was chosen by the Redmond multinational to indicate a restyling graphic which follows the conceptions of Fluent Design and language WinUI. Below we see an aspect that could certainly assume a fundamental component of the operating system: the menu Start.
The Sun Valley Start Menu
We would like to underline that the image we are attaching is only a mockup made on the basis of the information we currently have. We are in possession of it thanks to editorial board always very active and informed of Windows Latest.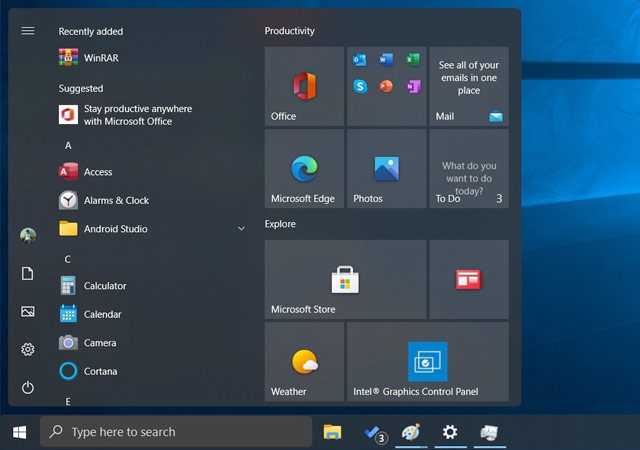 As can be seen from the image, we will be dealing with a Floating Start menu, then detached from the taskbar. The rounded corners also create a novelty in the classic Windows look we are certainly used to. A novelty which, however, is not so clear-cut. This is because within Microsoft you are fully aware that the problems to be solved are quite different. First of all, the problem of stability. Not so much stability as an operating system itself, as much as stability in updates. It now happens frequently that the regular release of updates carry arm in arm too bug e problems seen and reviewed.
In fact, there are those who criticize the choice of Microsoft to make out Windows 10X in a parallel manner. As, according to many, this will force the software house to work simultaneously its two different platforms. However, it should be noted that at least initially Windows 10X will target the laptop, thus being a kind of alter ego of Chrome OS of Google.
So we just have to wait for new, new developments mockup and new previews of the new Windows that will be. What do you think of these advances concerns the menu Start of Windows 10? Let us know with a comment below and keep reading allotek to stay updated on the latest news and more.