Let's talk about a somewhat delicate topic: ripping. Introducing WonderFox DVD Ripper Pro, let's briefly find out what it does and how it works in this short review
DVDs might look a little old school but, still today, they are the simplest way to store a physical copy of your favorite movies, TV shows, and even special moments in your life.
However, even if we have taken care of arranging them carefully, DVDs can easily be broken, lost and scratched, eventually becoming unusable. Therefore, you need to use a ripping tool. DVD WonderFox DVD Ripper Pro is one of the existing alternatives to copy the contents of a DVD to a computer by extracting files from the media for later remastering.
WonderFox DVD Ripper Pro: what is ripper?
The ripper is nothing more than digital extraction: copying or transferring data such as audio and video from compact discs or DVDs. It also includes another step which indicates the process of copying the converted files to DVD and CD, generally referred to as burning. Then, the ripping tool helps to copy the files present on the DVD from any desired data location. With the help of a ripping tool, you can easily change the data properties.
The ripping tool helps to compress the data and can be extracted at any time. We can adapt the data format of the desired files according to our requirements.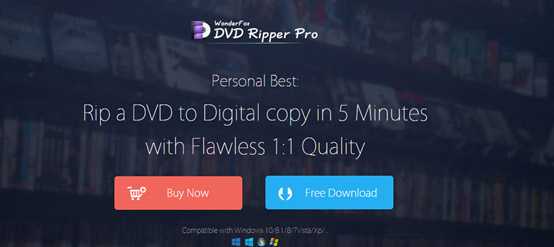 WonderFox DVD Ripper Pro: what it does
The tools of DVD ripping makes tasks related to recovering files from disk, and more, quick and easy. A good ripping tool supports a large number of data formats. With WonderFox DVD Ripper Pro, you can easily do the following:
Convert any DVD to a large number of formats and devices.
Rip DVDs at a very fast speed.
Remove copy protections and copy protected DVD.
Fix problems encountered on scratched DVDs.
Edit videos and add special effects.
Copy files to ISO image and DVD rip folder.
Extract audio and / or soundtracks from DVDs.
Create ISO from DVD.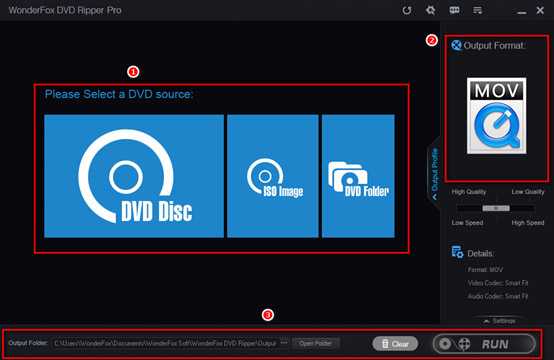 WonderFox DVD Ripper Pro: how to convert files from DVD to PC
Before conversion, you need to download and install DVD Ripper. So, you can convert DVD contents with just 3 steps.
Choose a DVD source to load the DVD by clicking "DVD Disc", "ISO Image" or "DVD Folder".
Choose an output format in the upper right corner.
Choose output folder to save files and click "Run" button to start conversion.
It is a program that focuses on ease of use. In fact, anyone can carry out this operation without having particular knowledge in the IT field. The interface is therefore very simple. Despite this, the program does its job perfectly and has no slowdowns of any kind. It can be defined as "simple but effective".
The flaws are few, and mainly concern the absence of support for the Italian language, very useful given the target user identified, and the availability only for the Windows platform. We are confident in the release of a patch that integrates the Italian and alternative versions also designed for Mac and Linux.
WonderFox DVD Ripper Pro: Final Verdict
WonderFox DVD Ripper Pro offers the best solution to rip DVD easily and effectively. It can save all data on a DVD directly to your hard drive or PC. Furthermore, this software provides an interface designed for use without incurring technical difficulties. If you have a large collection of DVDs that are scratched or take up a lot of your space at home, WonderFox DVD Ripper Pro is the right software for the purpose of reducing the physical space occupied and recovering old damaged DVDs. For more details, we refer you to the manufacturer's website where you will find other guides and explanations.
If you liked this article, keep following us on techgameworld.com, in the software section you will find many other articles and interesting reviews!
Points in favor
Simple and functional
Quick in use
Effective
Points against
Lack of the Italian language
Only available for Windows