What happens if an antivirus is inserted into an accelerator software? Let's find out in this Advanced SystemCare Ultimate 13 review
We have previously had the opportunity to review another software from IObit. On that occasion, theAdvanced SystemCare 13 PRO it had exceeded all our expectations both in terms of performance and ease of use. This time the company has decided to improve its gem even more, adding an antivirus and implementing its antispyware even more. It was born like this Advanced SystemCare Ultimate 13 and today we will find out in our review.
Solid foundation and a fitting addition – Advanced SystemCare Ultimate 13 review
As mentioned earlier, the programmers have entirely redone the previous Advaced SystemCare 13 PRO to create this new software. Performance and layout are therefore those already seen in the previous review. The only substantial difference, graphically speaking, consists when adding a new section in the main graphic. We are talking about the screen Antivirus which we will analyze a little later in our review.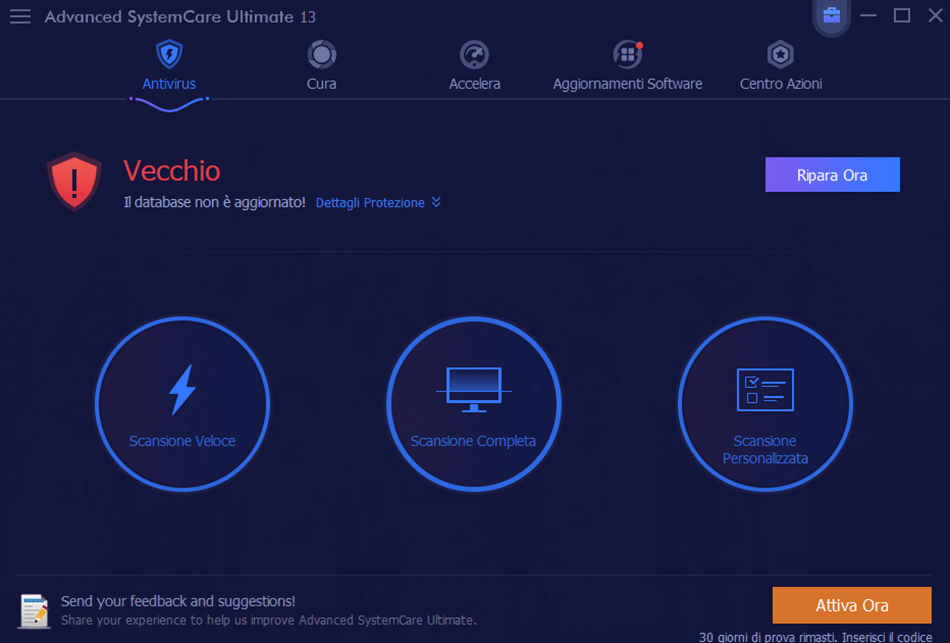 As for the rest it stays true to what ASC13 PRO is. Same layout split and same performance with very low CPU load. To get a more detailed idea of ​​the ASC13 PRO field test, I invite you to read our review by clicking here. Let's take a closer look at the various innovations made and what makes it more complete than its predecessor.
Antivirus and Antispyware Do Their Duty – Advanced SystemCare Ultimate 13 Review
Usually antivirus programs they are born to defend the computer e later they are implemented with small tools able to speed up the machine to prevent excess weight. With ASCU13 this does not happen. In fact, the program was born mainly as an optimizer (ASC13) and subsequently the antivirus function is also implemented. So you shouldn't expect much from this antivirus, yet this is not the case.
The collaboration between IObit e Bitdefender led to a substantial increase in the anti-virus and anti-spyware database compared to the previous version; this increase is quantified for 30% for the first, while 200% for the second. This guarantees us one good protection at more than competitive prices compared to other antivirus; just think that a one-year license for 3 PCs costs only € 29.99.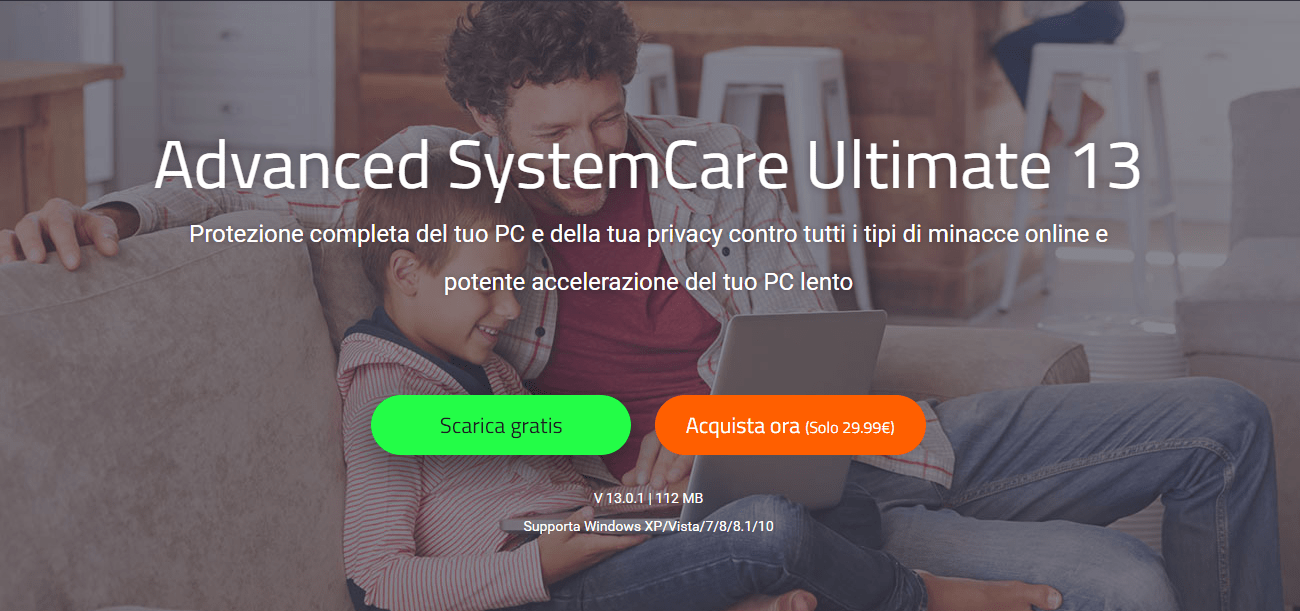 Just like ASC13, the Ultimate version, since it was born differently than other antivirus and antispyware, turns out to be extremely light. This guarantees a good use of the PC even during the scanning operation, even if you do not have a latest generation computer. However, the watchword in this review on Advanced SystemCare Ultimate 13 remains "simplicity". Again all you have to do will be click on the appropriate operation you want to perform and the game will be done. For the more experienced, of course, there will also be the possibility to select the paths and folders to be scanned. All this will allow you to avoid putting every single file on the disk under the observation lens.
An excellent job in lightness
We have now reached the end of this review on Advanced SystemCare Ultimate 13 and it is therefore time to take stock. The starting point of this software has certainly made life easier for programmers. From ASC13 PRO it was resumed layout and high performance combined with the lightness that distinguishes the software. The collaboration with Bitdefender then contributed to expand the antivirus and antispyware database; this guarantees all possible protection and excellent fluidity of the program that does not burden the PC in any way.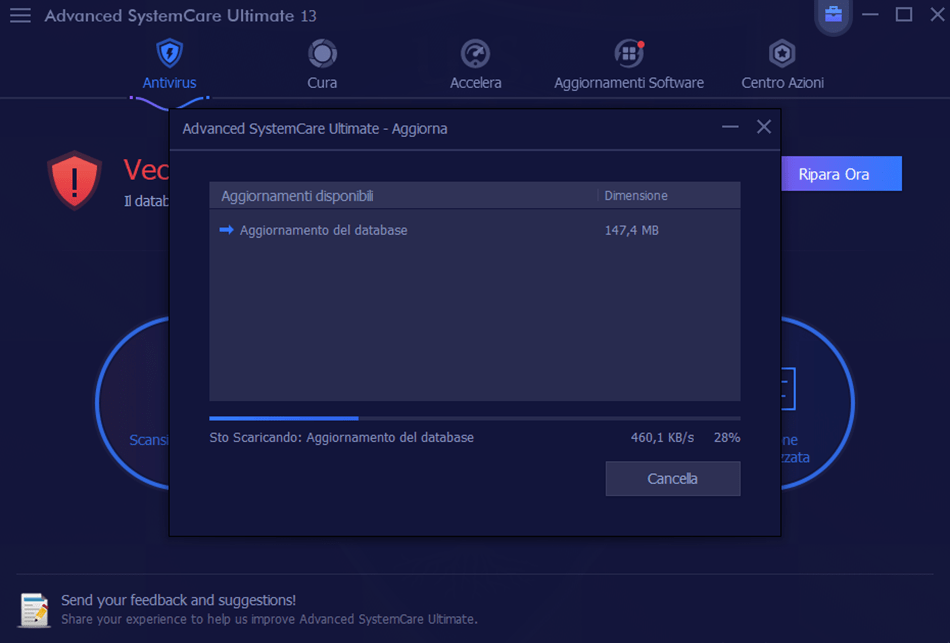 A "sore point" could be there slowness of operations. However we must remember that it is a program born mainly as an optimizer and it must be considered that it does not "weigh" excessively on our CPU. To this must be added a not just competitive price that guarantees a one-year license that can be used on 3 PCs. In conclusion, a dual function program that should not be missed. We remind you that Advanced SystemCare Ultimate 13 is also available in a free version. However the latter will be only available for a period of 30 days. That's all for this review. In order not to miss future news and reviews from the software universe, keep following the pages of tuttooteK!
Points in favor
Light…
Intuitive
Good database
Points against