BMW adds two new models to the R 18 family, namely the "Grand American Tourer" R 18 Transcontinental and the new R 18 B Bagger, the latter a model that especially appeals to American motorcyclists who can ride it in total comfort on long highways. Both models are equipped with the famous and powerful "Big Boxer" engine and are stylistically highly sought after, taking their cue from historical models of the brand, but combining exclusive equipment.
For BMW, the R 18 Transcontinental becomes the ideal motorcycle for long-distance travel in American style, either alone or with a passenger and some luggage. The R 18 B for its part falls into the "rider's machine" category and offers an exciting but at the same time pleasant ride, therefore ideal for touring and crusing.
The new R 18 Transcontinental arrives with some new features compared to previous models. These include a front fairing with high windshield, deflector and flap. Cockpit with four round analogue instruments and 10.25 inch TFT color display, additional headlight, Marshall sound system, engine protection bars, panniers, top case, seat heating, chrome trim and a metallic silver engine.
The new R 18 B, recalling the "bagger" style, does without the top case and offers, among other things, a low windshield, a thinner seat and a matt black metallic engine.
The most powerful BMW boxer engine for the R 18 Transcontinental and R 18 B.
The two new BMW motorcycles can count on the two-cylinder boxer engine, the famous "Big Boxer", developed completely from new for these two new models of the R 18 family. The imposing appearance remains unchanged, and the technical specifications demonstrate its links with the engines. traditional air-cooled boxers. This engine is the most powerful flat twin engine ever made in the production of series motorcycles. In fact it boasts a displacement of 1,802 cc. and a power of 67 kW (91 CV) a 4.750 giri/min. Note that between 2,000 and 4,000 rpm. it always delivers more than 150 Nm of torque.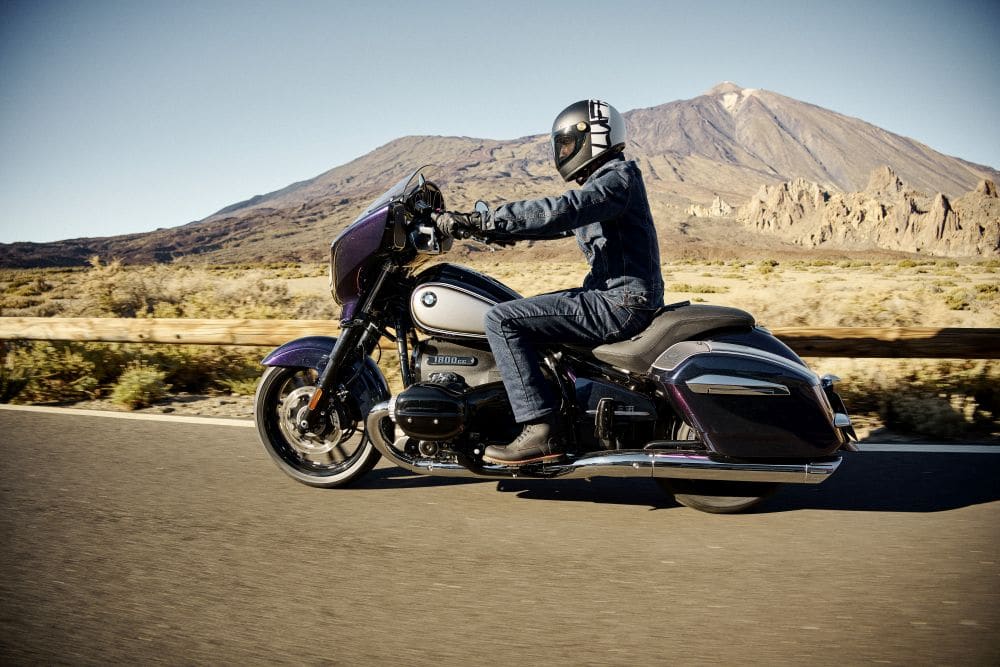 And to "support" this power, BMW has also revised the chassis of the two new R 18s. The current one is made up of double cradle steel tubing with a rear beam made up of stamped sheet metal parts. In the front there is the telescopic fork covered by 49 mm stanchions. The rear suspension features a progressive shock absorber and automatic load compensation. To curb so much power, BMW relies on a double front disc brake and a single rear disc, combined with rigid four-piston calipers. There is also the BMW Motorrad Full Integral ABS system.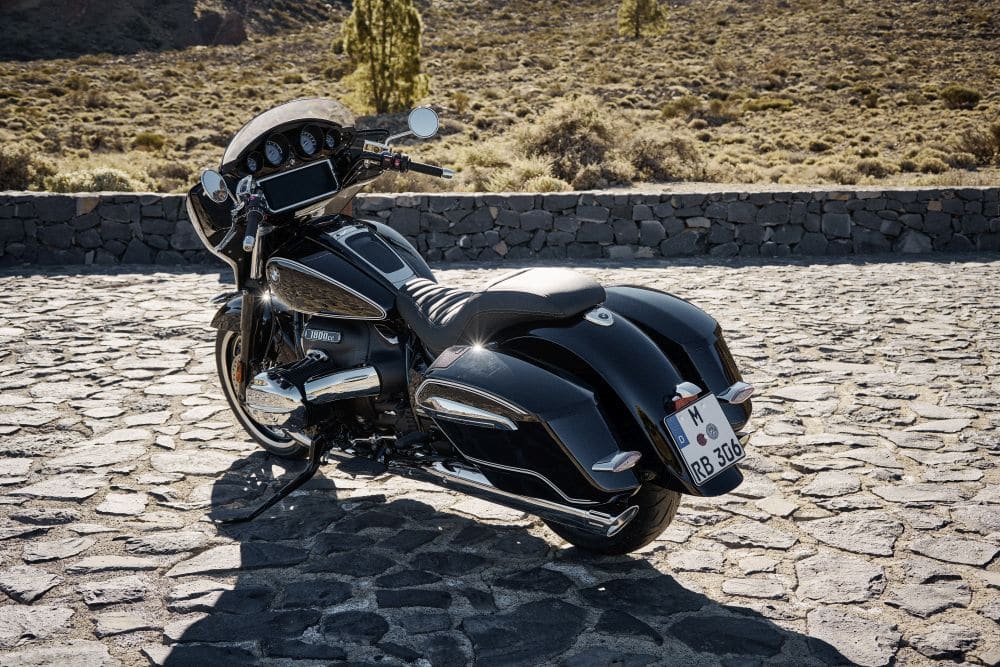 Pilots can count on three driving modes, namely "Rain", "Roll" e "Rock". Electronic cruise control is also proposed for a pleasant journey DCC (Dynamic Cruise Control) with automatic management of the driving speed set by the motorcyclist, to which is added the engine drag torque control (MSR) and ASC (Automatic Stability Control) to ensure maximum safety.
The new R 18 Transcontinental and R 18 B will be available worldwide as exclusive versions R 18 Transcontinental First Edition e R 18 B First Edition. These offer unique features in the classic black finish with double white stripe. Further highlights are the specially designed surfaces (Chrome package), the high-quality stitching on the seat and the "First Edition" lettering.