To celebrate its 80th anniversary, Hasselblad has decided to put 800 kits on the market 907X Anniversary Edition in which each element is customized to celebrate the anniversary.
The long history of Hasselblad has always been characterized by the pursuit of perfection in terms of image quality and innovation. In 1941 with the HK-7 a cycle began, still in progress, which saw many great photographers use a Hasselblad camera to immortalize historical events of global significance.
Hasselblad 907X Anniversary Edition is a kit that draws inspiration from the SWC, one of the most iconic cameras of the Swedish brand. It comes with a Lunar Gray anodized coating and lens and black leatherette details.
The kit proposed by Hasselblad includes in detail a CFV II 50C digital back, a 907X camera body, control grip, optical viewfinder and XCD 3.5 / 30 lens. On the left side of the Hasselblad 907X Anniversary Edition we find a commemorative plaque bearing the words "Since 1941". Another reference to history is the font of the writing that we find both on the body and on the viewfinder.
Speaking of performance we are in front of the classic 907X, on which to mount XCD or HC / HCD, V and XPan lenses using the appropriate adapters. Similarly we can combine the CFV back with film cameras.
Hasselblad 907X Anniversary Edition: past, present and future
If the present in the Hasselblad house is called 907X, the new Hasselblad 907X Anniversary Edition kit fuses the whole history of the glorious brand with this camera. It was in the 1950s when the first series of SWC wide-angle cameras arrived from Sweden, with which the company became known all over the world. Innovative design, a rangefinder optical design and excellent aberration control combined with image quality still appreciated today were the strengths on which the history of Hasselblad was built.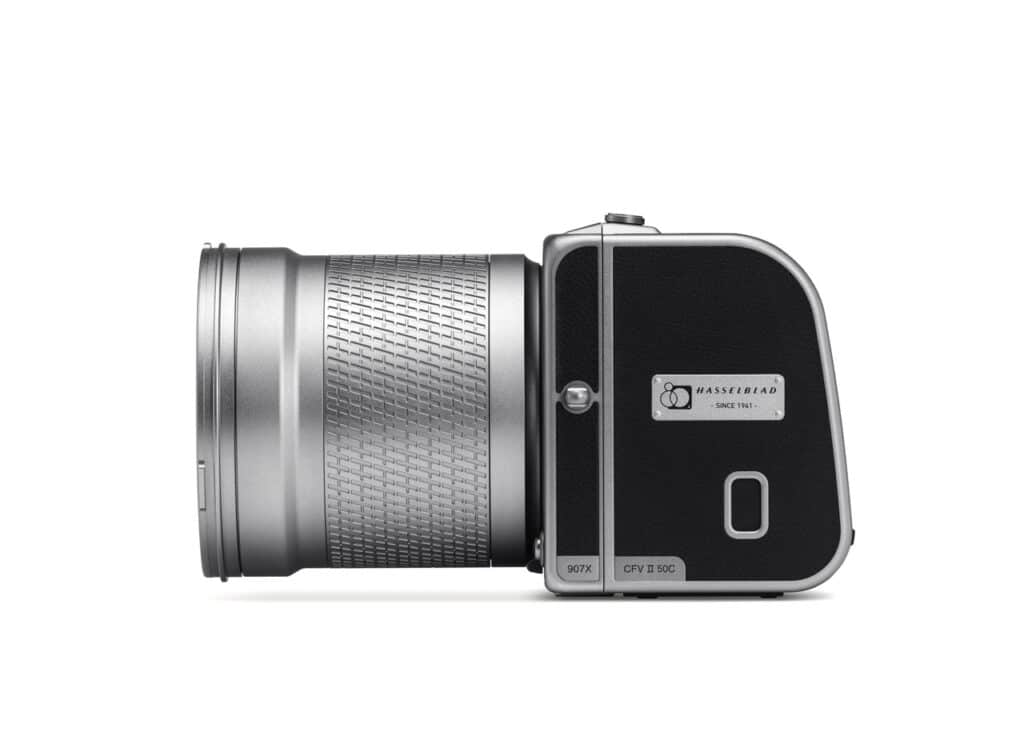 To receive the legacy of this system is precisely the 907X, polished today to celebrate the 80th anniversary of a brand that has been loved by many professionals in these 80 years and that still represents the excellence of photography.
Hasselblad 907X Anniversary Edition will be available soon but is already available for pre-order. To take home one of the 800 kits in production they will need € 15,500.