The historic brand specialized in quality audio JBL wanted to surprise all music lovers at the event Harman ExPlore 2021 with a series of great news. The powerful speakers arrive JBL PartyBox 710 (on the cover), wireless gaming headphones JBL Quantum 350 Wireless and the True Wireless earphones of the series Reflect Flow PRO, Tune 130 NC and Tune 230 NC. All superior quality products, for those who love music, play or relax with superior quality sounds.
From speakers to true wireless: all the news announced by JBL at the Harman ExPlore 2021
JBL has given many music lovers moments of celebration, fun, relaxation and joy with its speakers, designed for different types of use. But with the new ones PartyBox 710 e 110, the quality bar is raised once again. With excellent connectivity and a design IPX4 to withstand splashes and splashes, they are super convenient to use at a party.
PartyBox 710 offre 800 watts di JBL Pro Sound that you can take anywhere on wheels, with even the ability to attach microphones and guitars. In addition to loud tweeters and powerful bass, you find the RGB animations (there are eight) to color the party as well as fill it with music. Arrive in October for the cost of 749 euro.
Model The JBL PartyBox 110 on the other hand offers 160 watts in a smaller design, but with great audio quality and the same simplicity in connecting them to the Bluetooth of your smartphone or laptop (or with USB connection). In addition to the convenient IPX4 protection, the attachment for microphones and guitars and the RGB light show, you will have a range of 12 hours of playback. This version has already been available since July and costs 399 euro.
JBL Quantum 350, for unlimited gaming
If you want the best in audio quality, great responsiveness and the freedom of wireless design, the JBL Quantum 350 they promise to be the best gaming headphones you can try. There tecnologia lossless 2.4G allows you to connect on the fly and never lose it. 2 o'clock2 hours of autonomy they allow you to play for as long as you want. And if by chance they run out of time, with a five-minute charge you can go back to playing for a full hour.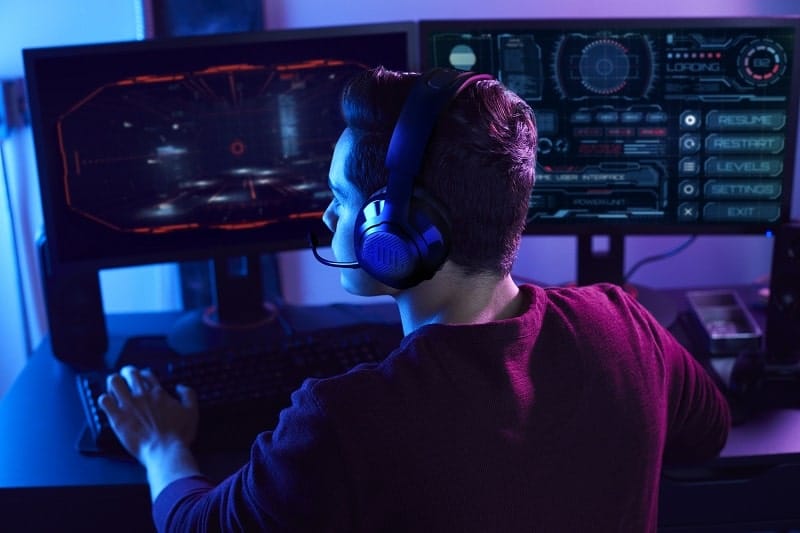 With the JBL QuantumSOUND Signature you can hear every step in a horror and the most volcanic of explosions in a shooter. And with JBL QuantumSURROUND you will always be center stage. The device is also certified Discord and you can use the detachable and directional microphone to play to the maximum or to comment on your gameplay with your fans.
the JBL Quantum 350 arrive in September to 119 euro.
New in JBL's true wireless world: Reflect Flow PRO, Tune 130NC and Tune 230NC
If you want the best music or your favorite podcast in your ear, the new ones JBL Reflect Flow PRO could be the winning solution. They ensure a secure hold on your ears and with the IP68 protection they can withstand more than a splash – perfect even for those who train. With drivers from 6.8mm and active sound cancellation you can listen to what you like best without anyone disturbing you (even enjoying an audiobook in the artificial silence of the subway). The battery then resists for 30 hours (10 + 20 in the case) and with ten minutes you can recharge for an hour of listening. There is also the possibility of wireless charging, so as not to miss anything.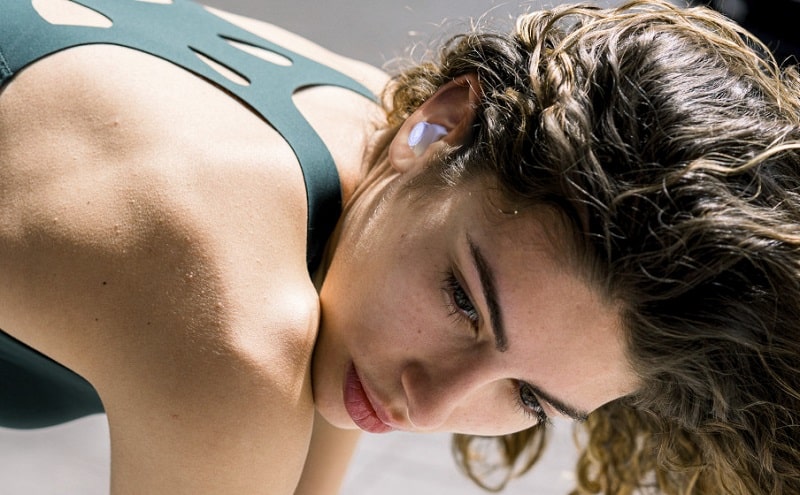 the Reflect Flow PRO costano 179 euro, have fast pairing with Google and support Alexa or Google Assistant. And they arrive in September.
the JBL Tune 230NC offer a design IPX4 to resist sweat and dust, with the "stem" that helps when making calls. In fact, with the four microphones you can continue to work or talk with friends without any disturbance. The noise cancellation is also excellent, as well as the fast connection with Bluetooth 5.2 and the use of voice assistants. The headphones arrive in October at price of 109 euros.
the Tune 130NC instead they have a more discreet design but do not give up the four microphones for excellent calls. THE driver da 10mm however they allow you to enjoy the JBL Pure Bass at the highest level. Then they have everything you can expect from quality earphones, such as voice assistants, fast charging and quality touch controls. These earphones also come in October for 109 euros.
All of these products allow you to bring the best of audio into your life. Find more information on the official JBL website.