Although Meizu is still very quiet, especially in the Italian market, some of the new devices produced by the Chinese company are able to go well beyond expectations and at times amaze. Among these there is definitely Meizu X8, find out more in this review
After trying and reviewing a decent Meizu M8, guilty of having some shortcomings also due to the very low selling price in the Asian continent, I had the opportunity to try and review Meizu X8, also distributed in Italy by Concorde Spa. As a long-time fan of the Chinese company, I started the usual smartphone tests hoping not to find myself in front of yet another mediocre product without absolutely putting aside the rigorous critical sense, a duty in this sector. You will find out more in the course of the review but I can anticipate that Meizu X8 surprised me, it's not perfect, but it's a very respectable outsider.
Data sheet – Review
CPU: Qualcomm Snapdragon 710 a 10nm
GPU: Adreno 616
Display: 6,2" IPS LCD Full HD+ (2220×1080)
RAM: 6 GB LPDDR4X
Rear Camera: dual 12MP f / 1.9 Sony IMX362 + 5MP 1.4μm Samsung 2L7 camera, dual autofocus, dual LED flash; Front Camera: 20MP f/2.0
Connectivity: dual SIM 4G, Wi-Fi a/b/g/n Dual Band, Bluetooth 5.0, GPS/A-GPS/GLONASS, USB Type-C
Sim Card: Nano
Storage: 128 GB expandable with microSD
Battery: 3210 mAh
Dimensions: 151.2 × 74.6 × 7.8 mm, 160g
Operating system: Android 8.1 Oreo con Flyme 7
Meizu X8: high-end construction but touch and feel that does not fully convince | Review
The design of X8 it does not offer anything innovative in the sector but is appreciated for its elegance, refinement and one almost flawless build quality. The materials used are of good quality even if, in terms of touch and feel, it is not perceived that you have a device sold for almost 400 € in your hands. The front of the device with the dimensions of 151.2 × 74.6 × 7.8 mm it is characterized by a black color solution from edge to edge inside which a 6.2 ″ panel is inserted. Present a small 2.5D curvature on the sides but very little accentuated, too little not to perceive a certain sensation of exaggerated "flatness" of the smartphone. Instead, rounded all four sides with a degree of angle that I probably would have liked more if it had been a hair less.
The weight of 160g it is well balanced but it is still complex to use Meizu X8 with one hand. The on / off button and the volume rocker are well placed firmly inside the housing. Inside the sales package is present only the charger consisting of a USB Type-C cable and a 2 Ampere charger for fast charging.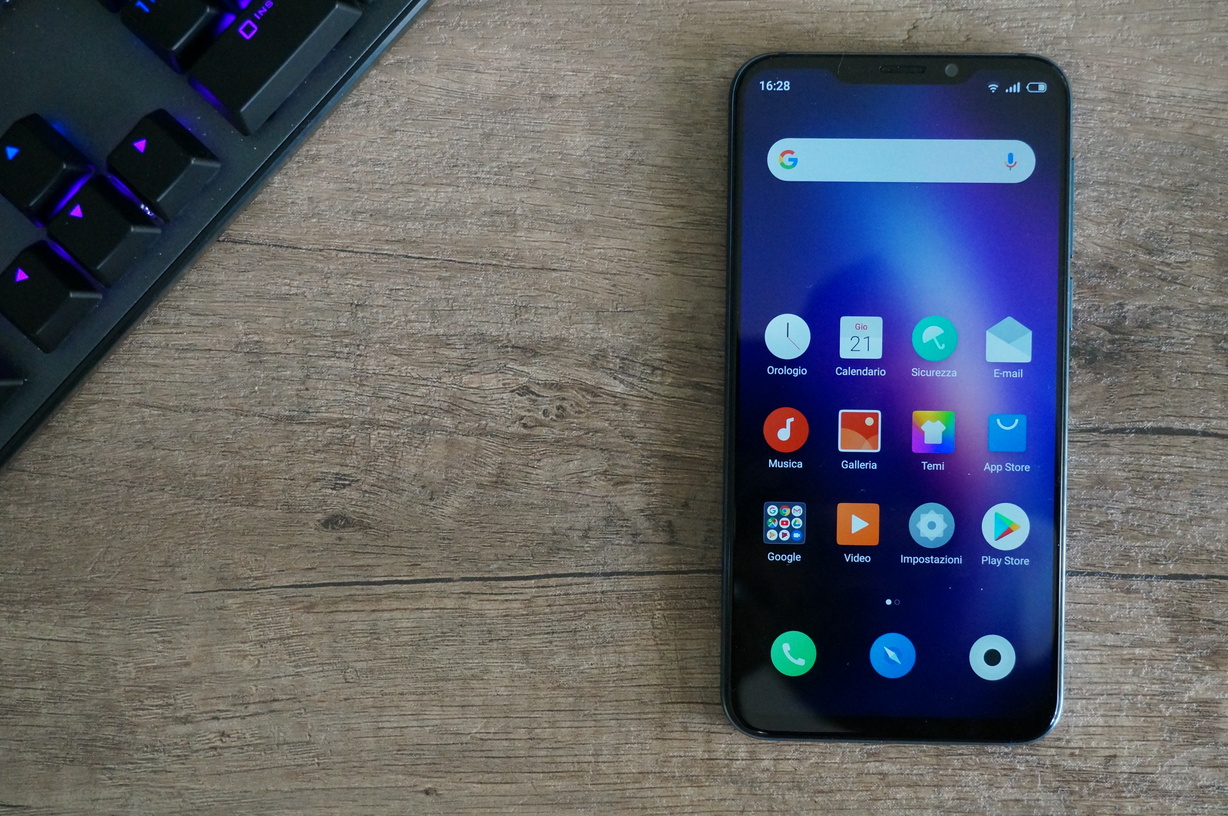 Front design
At the front there is a Full HD + display in a 6.2-inch diagonal and 18.5: 9 form factor. Also located in the upper part is a notch very widened inside which are housed the ear capsule, the notification LED, the classic compartment of sensors a la 20 MP front camera.
Back design
The rear of Meizu X8 consists of a back cover completely in plastic which, at first glance, gives a very pleasant sensation, definitely similar to glass. Sure the grip benefits from it but the amount of fingerprints is similar to the glassy counterpart. Present the sensor for unlocking with fingerprints, a dual camera from 12 + 5 MP and the dual tone LED flash.
Meizu X8: a display without praise and without infamy | Review
The Meizu X8 display is a 6.2 ″ unit with IPS LCD technology and Full HD + resolution 2220 × 1080 pixels in an aspect ratio of 18.5: 9 without HDR technology. The images reproduced by the panel satisfied me in daily use, especially thanks to one good brightness which favors the vision in all conditions of external lighting.
At a chromatic level, I found a good coverage of the color spectrum, although it tends to turn to slightly cold tones and close to blue-gray. Definitely not a spectacular panel with vibrant colors, also thanks to a slightly subdued contrast. Excellent viewing angles although blacks cannot be absolute, as per IPS tradition. Due to the vertical polarization of the display, the images will be completely obscured if you use glasses with polarized lenses and the smartphone placed horizontally.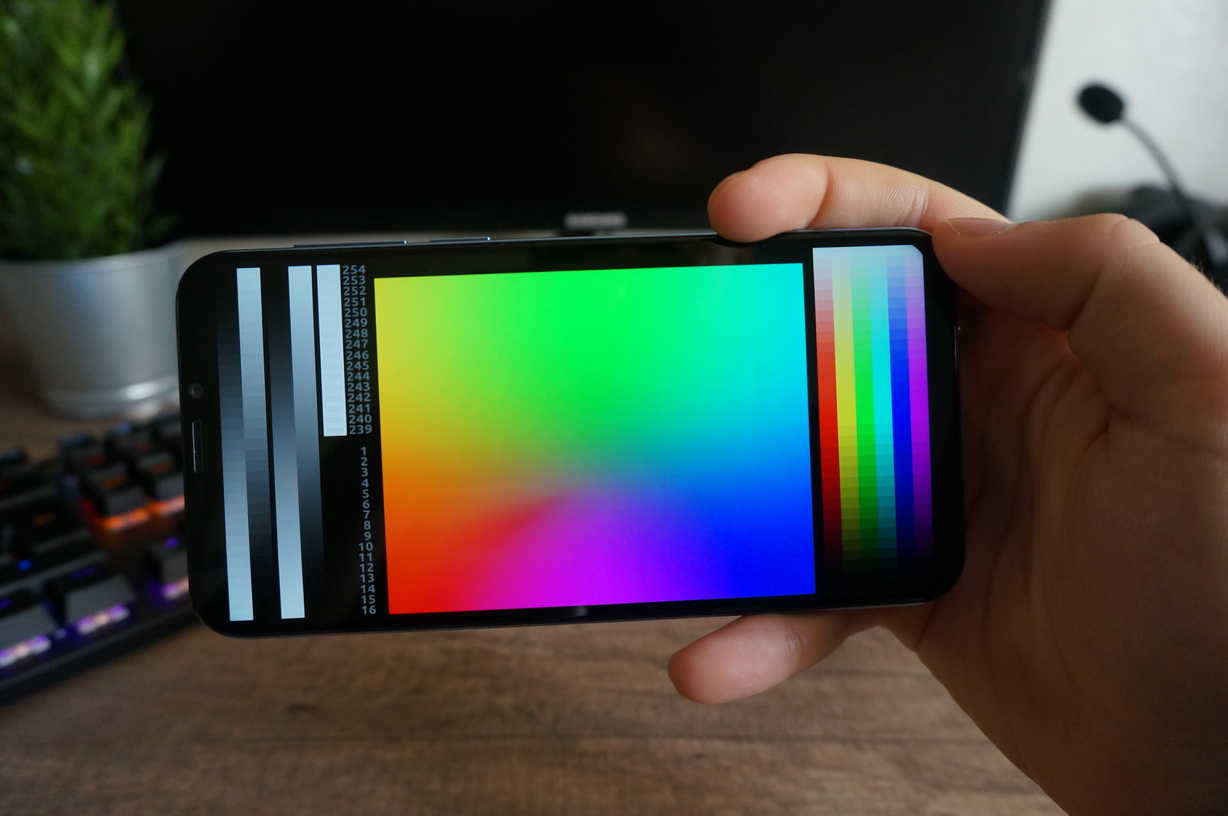 Meizu X8: the mid-range hardware we like | Review
On board Meizu X8 there is a Qualcomm Snapdragon 710 processor (octa-core at 10 nm with max frequency at 2.2 GHz) combined with 6GB of LPDDR4X RAM and 128GB of internal storage. The entire hardware architecture guarantees remarkable performance even in the most complex operations. The various applications open quickly and the user experience is maintained at high levels by an absolute fluidity and aabsence of lag or sudden freeze. Multitasking, thanks to the 6GB of RAM, is certainly not a problem even if the software, to save battery usage, tends to terminate applications present in RAM but not used for some time. Excellent performance guaranteed even in social applications where scrolling is immediate and in multimedia playback of YouTube e Netflix (Widevine L3 only so no HD movies). Without a shadow of a doubt the difference between the Snapdragon 710 and a processor destined for the top of the range such as a Snapdragon 855 could be there but it affects daily use in a simple expansion of waiting times of a few tenths of a second.
The GPU Adreno 616 is a certainty in graphics processing as well as in gaming, able to guarantee even i 60 fps in titoli come Real Racing 3. No particularly worrying overheating to report except a slight warmth of the rear body in the position next to the photographic module.
Meizu X8: a photographic sector that had never been seen in the Meizu mid-range | Review
Meizu X8 is equipped with a rear photographic module in dual configuration consisting of a 12MP Sony IMX362 f / 1.9 main sensor and a 5MP Samsung 2L7 depth effect sensor and a 20MP front camera. I never expected it, especially coming from the Meizu M8 test, but the shots and videos of this X8 are excellent!
Clearly we are not yet close to the top camera phones but considering the price range we are faced with more than satisfactory results. In optimal lighting conditions the shots are very defined, with an excellent amount of detail and always faithful color shades to reality thanks to the intelligent recognition of the scene. Excellent autofocus, always specifies the exposure and flawless HDR can also be set in automatic mode. A small criticism that I would like to expose concerns the intensity of colors captured that in some lighting contexts I would have preferred more vivid.
At night and in scenes where the lighting tends to drop, Meizu X8 absolutely does not lose the quality exposed so far. Inevitably, some digital noise is created and the definition tends to drop especially in points far from the focused area but the shots are still widely usable with faithful colors and excellent resistance to flare. Also the shots taken in portrait mode convince with quality and precision of the cropping effect. The zoom returns defined and pleasant shots up to the value of 4X, only to lose definition approaching higher values. Without a shadow of a doubt, results that I would not have expected from this Meizu smartphone.
Front Camera – Meizu X8 Review
The 20MP front camera does not disappoint at all the expectations created by the rear module and indeed, the shots are very good, including a well-made bokeh effect even if only guaranteed by a software algorithm. The only limit is the not very intense colors and a slight general overexposure.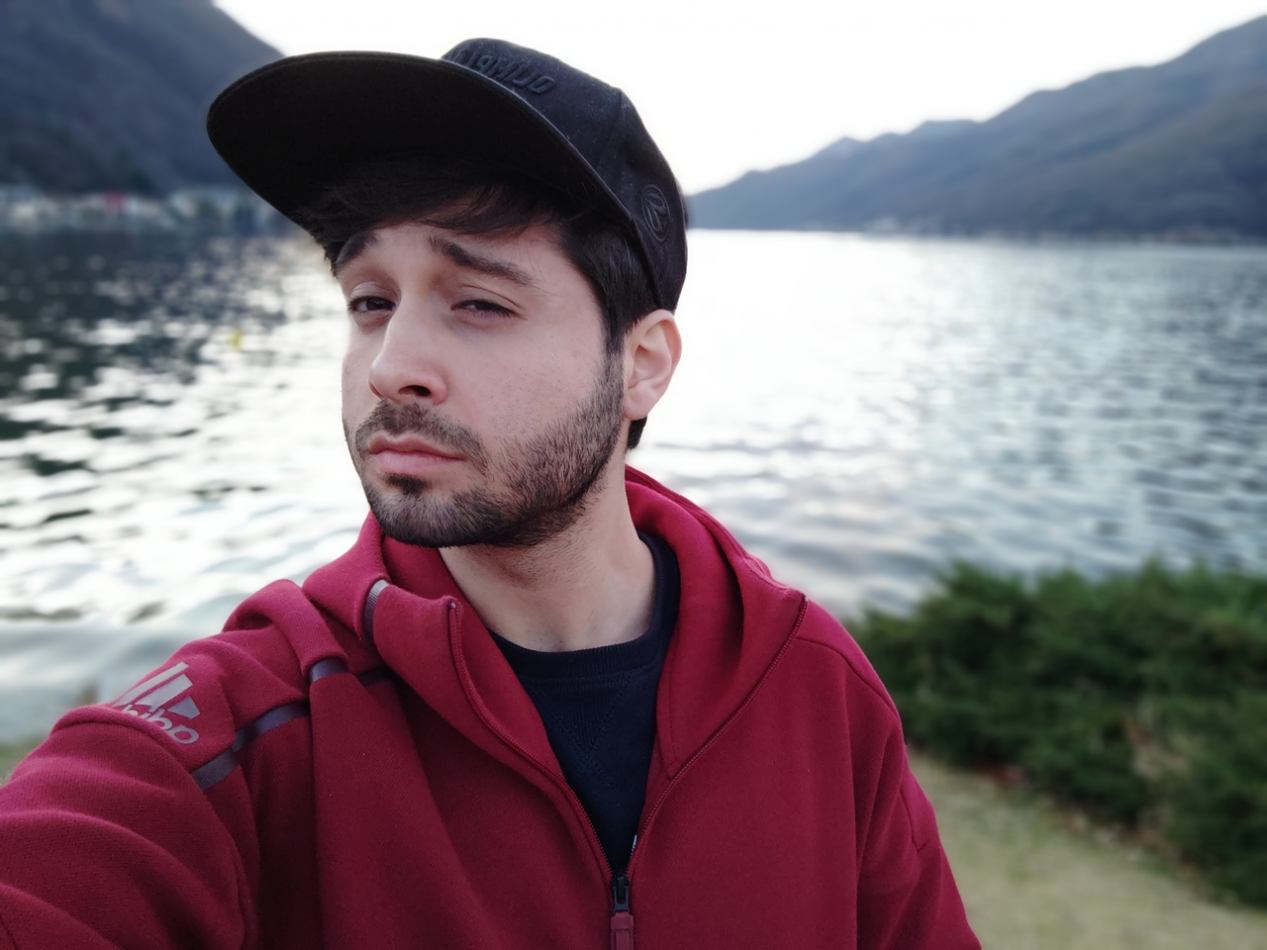 The rear camera records videos up to a maximum resolution of 4K. Too bad not to have the possibility within the stock software to go beyond 30fps even in Full HD despite the SoC fully supports it. In the video recording the characteristics of the shots of the various cameras are maintained but, unfortunately, the only one digital stabilization not very effective, it reduces the general quality a bit.
Meizu X8: no connectivity problem, still no NFC | Review
No problems found with the Meizu X8 phone compartment: reception is excellent and the coupling to the cells is always immediate. The ear capsule, as well as the system speaker, have a high volume but the audio is a bit flat and lacking in bass.
The connectivity department is completed by: Wi-Fi a/b/g/n Dual Band, Bluetooth 5.0, GPS/A-GPS/GLONASS, USB Type-C. Precise navigation with Google Maps, tested during stressful days in Switzerland. The Wi-Fi module uses the available band for at least 75-80% of it. Unfortunately, the NFC is still absent.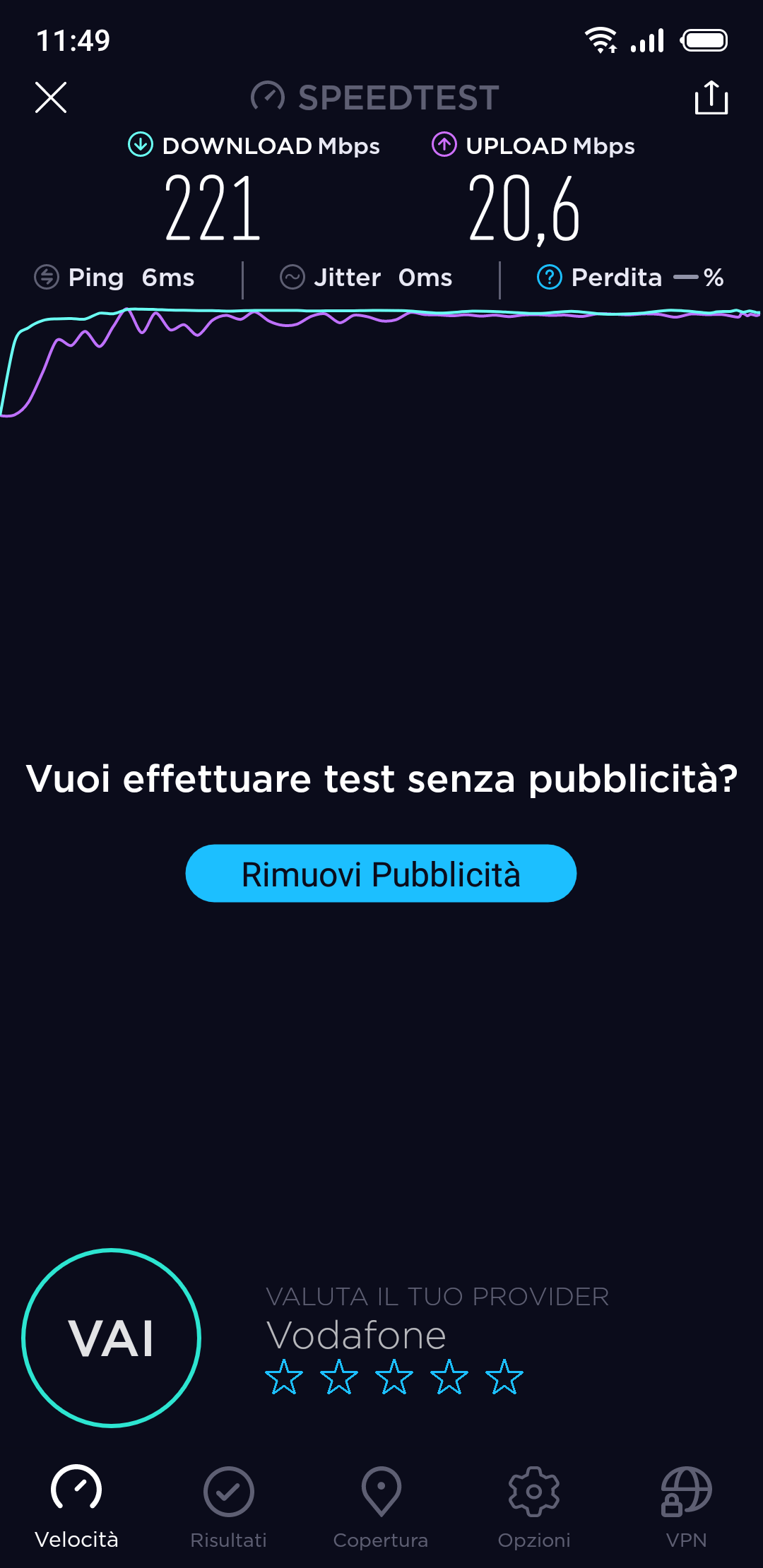 Meizu X8: will the updates arrive? | Review
I have always appreciated the Flyme as a proprietary interface of a company and over the years it continues to not disappoint me. Always numerous customization possibilities, starting from the aesthetic ones such as themes and backgrounds up to the various settings and applications (security, etc.). There is the possibility of eliminating the notch through a software setting and the inevitable gestures in conjunction with the possibility of alternating the classic buttons on the screen with the key mBack. I also appreciated a function that can be activated by sliding on the side edges which consists of a series of floating icons which represent shortcuts for opening applications, to optimize one-handed use.
On the other hand, what I appreciated a little less is the lack of homogeneity between the various icons that are still differentiated in form. During the trial period I tested the smartphone with the version 7 of the Flyme updated to Android 8.1 Oreo with the January patches, a sign that in some way Meizu is committed to guaranteeing updates but that there is still a lot of work to be done.
Meizu X8: autonomy at the top | Review
Meizu X8 is equipped with a 3210 mAh battery, capacity not impressive considering the size of the device but able to end a stressful day on the move with pmore than 20% of rediduous autonomy, thus achieving a good result. The charger included in the sales package a 2 ampere it guarantees a full charge in about 1 hour and 15-20 minutes (in 50 minutes it reaches 80% charge).
Meizu X8: it's time to take stock
Meizu X8 it is a smartphone that positively surprised me more than I expected, taking the right path for …