Playing the PlayStation remotely thanks to the PS4 Remote Play on Windows and Mac is immediate, but how can you play remotely on Ubuntu or any Linux OS?
Gaming is an important tool for many people, especially in this period when the coronavirus prevents us from going out and carrying on our life as we used to. There PlayStation it is certainly the best-selling console in the world and boasts millions of active users every day who enjoy the countless titles on the platform. But what if one of these wanted play a PlayStation exclusive from your PC?
Well for those who own any machine with an operating system Windows macOS you just need to install the designated software and connect to the Play. However, for holders of Ubuntu e other Linux based systems, PS4 Remote Play not available and playing remotely will be almost impossible. Although there is no official software released by Sony, playing remotely won't be impossible, as long as you are willing to compromise. Let's see how you can do this.
Let's find out Chiaki – How to play remotely on Ubuntu or other Linux OS without the PS4 Remote Play
As we mentioned earlier, Chiaki it's a unofficial, free and open source software which will allow you to play remotely. In addition to Linux-based systems, this program is also available for Windows and macOS, but it also works on your Android smartphone. Although it was only released a few months ago, Chiaki works fine although some things may still be implemented.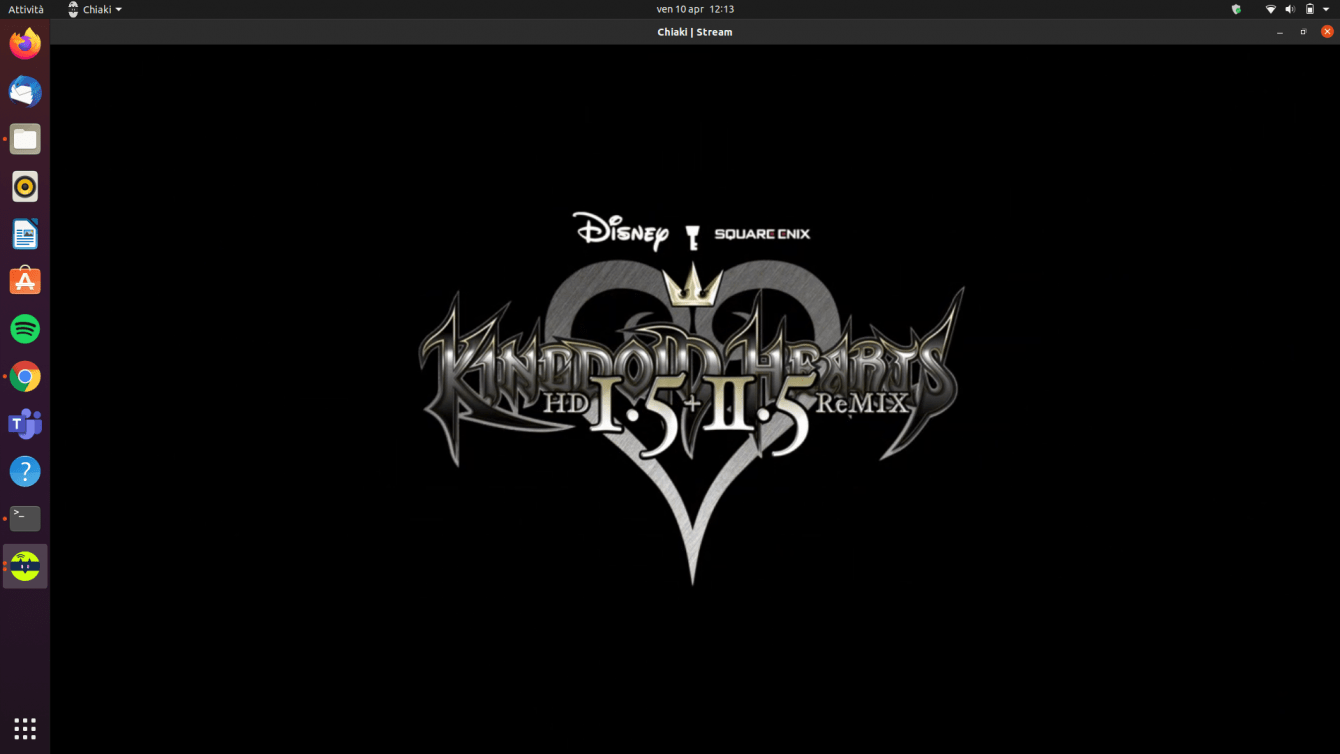 Just like official software, it is capable of stream games, with variable bitrate according to needs, in 720p o in 1080p. However, for the latter resolution it will be necessary to have one PlayStation 4 Pro. Chiaki is equipped with a Log-in PIN, the full screen mode (F11 key) and can switch the console back on if it is in stand-by. While it has some important features, others are absent altogether.
Is not present – at the time of writing, but will come in the future – nor touchpad support (currently you have to press the T key to activate it) nor the ability to configure keyboard keys. You will then need to use the PlayStation controller in order to play. However, thanks to SDL Gamecontroller supplied by default, Chiaki it will support all kinds of controllers.
Download, install and configure Chiaki – How to play remotely on Ubuntu or other Linux OS without the PS4 Remote Play
First we should connect to the official page and download the .AppImage and make it executable. To carry out this process we should right-click on the file, select Properties, move to the Permissions screen and check the box Allow the file to run as a program (or something similar depending on your file manager). Now open the .AppImage file by double clicking.
Now we just have to configure everything. With the upgrade to PlayStation version 7.0 a few things have changed, making the process more cumbersome. First you will need to click here e save the script on your computer, in the home folder. Copy the text, enter it in a text editor and save it as psn-account-id.py. Now open the terminal and enter the command python3 psn-account-id.py (or python instead of phyton3 depending on the default version of your operating system).
Follow the instructions that will appear on the screen. Clicking on the script link will open a new tab in your browser where you need to log in with your PlayStation account. After doing it copy the link and paste it into the terminal. At the end of the process the process will give you back yours PSN Account-ID. Once this is done, go to Chiaki and register the console.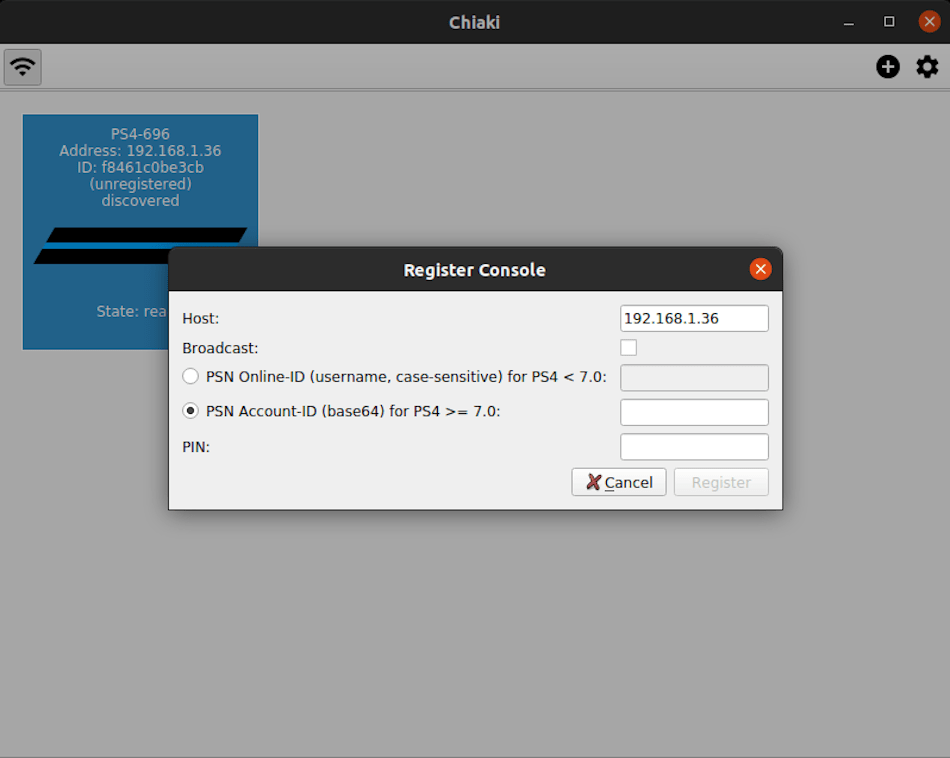 By clicking on the console in the program, a pop-up window will open asking you for your PSN Account-ID. You will also need a PIN. To get it this time you will have to go to the PlayStation and then to Settings -> Remote Play Connection Settings -> Add Device. After entering both, click on Register And that's it.
Good fun!
To start streaming now, all you have to do is double click on your console within Chiaki and everything will go by itself. If the console is in Rest mode, just right click and click Send Wekeup Packet to reactivate it. For this guide on how to remotely play your PlayStation 4 on Ubuntu or any Linux system without the PS4 Remote Play that's it. to not miss future guides and news on the world of software and videolutics, continue to follow the pages of techgameworld.com!