On the occasion of World Backup Day (March 31), Ermes Cyber ​​Security draws up the vademecum to secure your data: from the "3-2-1 backup" rule to choosing the right storage medium
From smartphone to PC via tablet: electronic devices have now become real safes, containing documents and work projects, but also photographs, messages and personal memories. To emphasize the importance of securing and saving this mine of data from viruses, theft and breakdowns, World Backup Day is celebrated on March 31st.
World Backup Day: 8 tips to not lose your life's job
Making a backup, or making a backup copy of your files, is a simple procedure, but often ignored by most: in fact, more than 1.8 zettabytes of files are generated every year in the world but almost 30% of people have never made, not once, a backup copy of such data. The founder of Ermes Cyber ​​Security, a startup born as a spin-off of the Politecnico di Torino, specialized in the defense of companies from the dangers of the Web, Hassan Metwalley, recalls:
Much of our life is now stored on servers or hard drives but it can happen that our devices break or are lost, stolen, infected by viruses. In the case of companies, these events represent a very serious damage both from an economic point of view (with the risk of having entire months of work canceled) and image: for this reason it is more than ever necessary to make regular backup copies in which to secure your data. To start backing up it is good to follow the so-called '3-2-1 backup rule': save data 3 times, use 2 different technologies, keep 1 of the backups out of the office or home.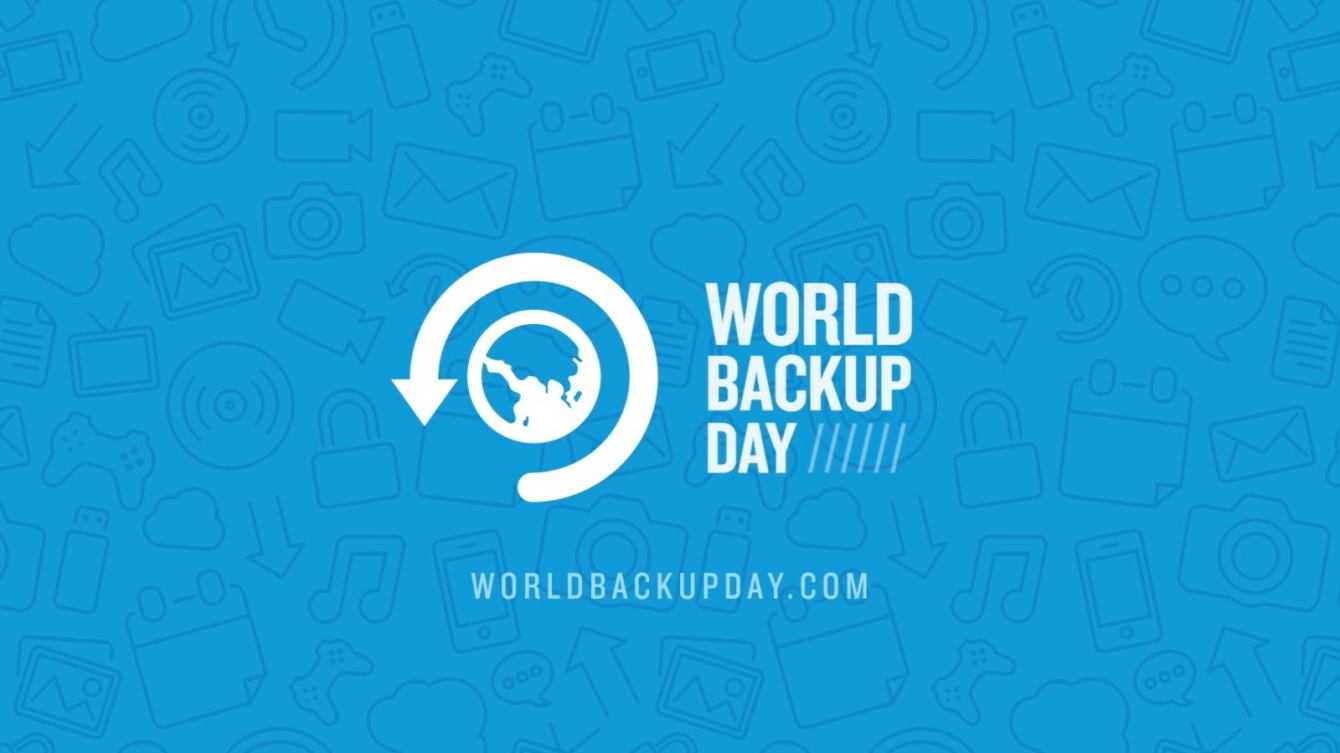 In detail, on the occasion of the World Backup Day, here are the tips of Ermes Cyber ​​Security to secure your data.
1) Save data 3 times | World Backup Day: 8 tips
The data should be saved 3 times: the first in the device you usually use and the other two on separate storage devices, so that you always have at least one recoverable memory.
2) Use two different supports | World Backup Day: 8 tips
To make backups, it is advisable to use 2 different technologies, therefore two types of different devices (eg: Hard Disk + USB), to reduce the possibility of losing your data if, for example, a batch of hard disk turns out to have problems factory. Also, 1 of the storage devices should preferably be placed away from the main one, to prevent a theft or fire from preventing both backups from being accessed.
3) Trust the cloud | World Backup Day: 8 tips
In addition to local backup on external memories, the ideal would be to make one of the 3 backups on online cloud platforms, such as Dropbox, Drive, iCloud, which are not tied to a single device and allow you to recover data even remotely.
4) Encrypt where possible and choose strong passwords | World Backup Day: 8 tips
Both to encrypt backups on physical media and – above all – to protect cloud platform accounts, it is good to set complex passwords using 8 to 10 characters, upper and lower case letters, numbers and special characters.
5) Test for data recovery | World Backup Day: 8 tips
The rule zero, which stands for "zero errors", can also be added to the 3-2-1 rule. In fact, making a backup is not enough to rest assured. It is also necessary to verify that these have been successful and that they do not contain errors. Saving data, especially if carried out with ad hoc software, is unlikely to be successful, on the contrary it is precisely the restoration of the same that can cause problems. Always better to test before it's too late.
6) Leave the dirty work to the computers | World Backup Day: 8 tips
Backing up large amounts of data manually is a challenging, frustrating and definitely time consuming job. That's why it's best to rely on software that can save for us on a regular basis. These programs are able to copy data invisibly, working in the background, and often incrementally, that is without the need to save all the data in our possession every time but simply updating the archives with the most recent changes.
7) Don't save | World Backup Day: 8 tips
There is no need to aim for savings when a life's work is at stake. Avoid media that easily deteriorate over time, such as CD or Blu-Ray, and instead choose a latest generation hard disk, perhaps an SSD or even a pendrive, also paying attention to choose reliable brands.
8) Do not postpone | World Backup Day: 8 tips
The most important advice regarding backups is not to postpone what you can do today until tomorrow. However expensive and well built, computers remain machines and, as such, victims of wear, defects and bugs. Whether you're working on an important project or just finished tidying up your vacation photos, the best time to back up is today.
What do you think about it? Let us know in the comments and keep following us on the TechGameWorld.com pages!