A guide to the best book podcasts to listen to on Spotify. Let's find out who creates the best content and which shows are specifically recommended
Spotify is not just one of the leading apps for listening to music; thanks to this platform, i podcast, thanks to which it is possible to keep up to date on the most disparate topics. Obviously, the world of books is not exempt from this world, and every day many podcasts dedicated to the world of reading are born. In this guide, we want to offer you the best podcasts dedicated to books that you can find on Spotify. For each recommended podcast, you will then find further advice on the Show that struck us most, a way to present these contents to you in the best way.
The Book Hunter | Spotify: Best Podcasts About Books
Published by Radio24, Il Cacciatore di Libri is a perfect podcast to be able to stay up to date on all literary novelties, to listen to live interviews and to replenish your list of books to read. Alessandra Tedesco he knows his stuff, and will guide you through these literary shows in the most professional manner.
Recommended show: "Tre Madri" by Francesca Serafini and "The art of good killing" by Piersandro Pallavicini.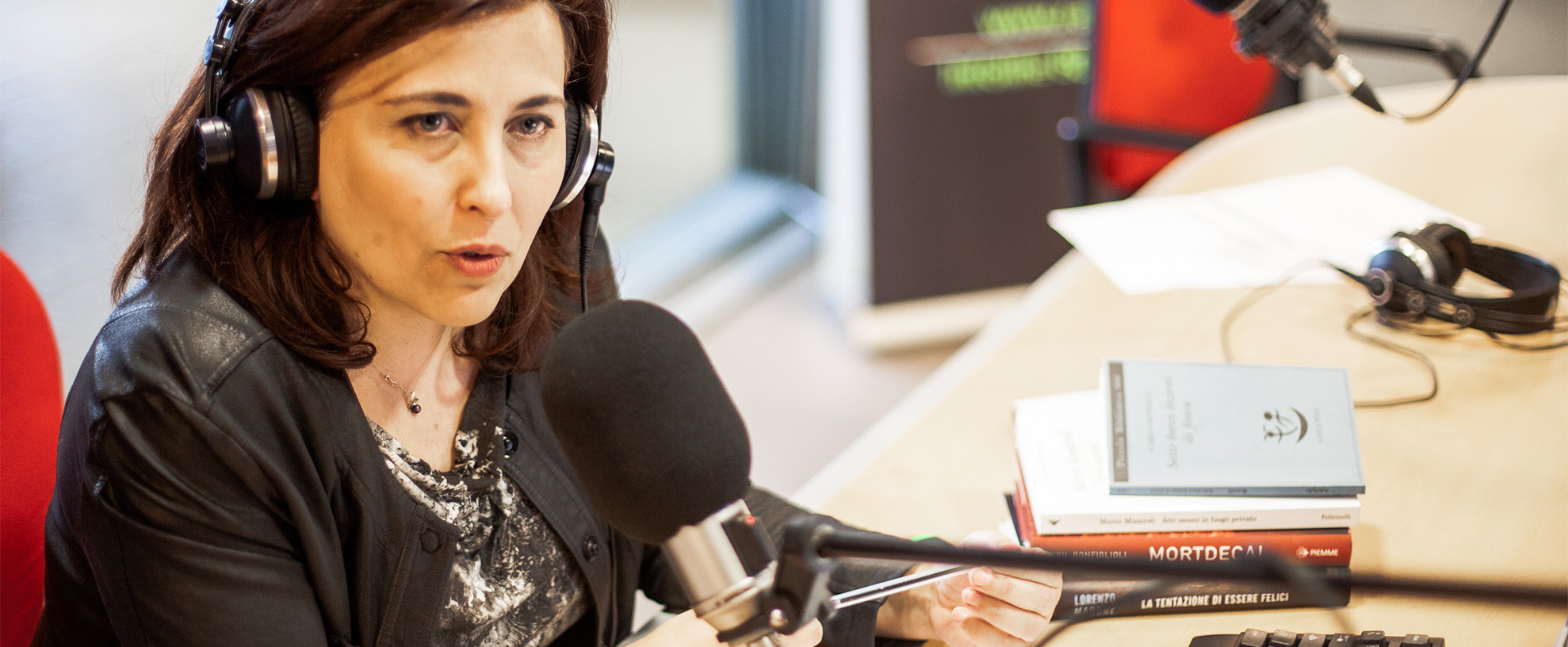 Reading Area | Spotify: Best Podcasts About Books
Ludovica Scaramuzzino she is young, loves to read and is not ashamed to share her passion with listeners. In the Zona Lettura podcast, the listener will be able to discover literary reviews and shows on various topics related to the world of reading, all with a quick methodology but that remains impressed: the episodes of Ludovica's podcast last in fact 9 to 13 minutestherefore perfect for a quick drive or while having breakfast in the morning. If you want a podcast about the books you bring a nice and jovial atmosphere, Reading Area is perfect for you.
Recommended show: Stories of very strong girls.
Publishing and Books
This podcast published by Bookblister: Publishing and Books, is a collection from Sold out, the literary show broadcast on Radio 105. In this podcast we will therefore find a radio style, something that practically all of us are used to. The show is great for a reader who wants to pick up new ideas for new readings, all quickly (a show usually lasts 7 minutes, but there are also one hour specials). In Publishing and Books you will not only find titles and advice, but also specials on the world of publishing and the profession of writer.
Recommended Show: From the Book to the Community – BlisterInterview with Marina Cuollo.
Bookanieri – Books & Rum | Spotify: Best Podcasts About Books
If you have a heart that sails like a pirate's ship, Bookanieri- Libri & Rum is born for you, the perfect podcast corner for those who love long, well-constructed reviews. In these shows, lasting about 50 minutes, there will in fact be the opportunity to get to know new interesting titles, through detailed reviews, made by those who know and love what they are talking about. So if you want a well-made review but don't want to read it, Bookanieri has bread for your teeth.
Recommended show: The future does not bode well!

We hope you enjoy our recommendations on the best book podcasts to listen to on Spotify. Enjoy the reading!