Scooters dedicated to urban travel are perfect for implementing electric mechanics and the Chinese manufacturer Super Soco wants to prove it with its new Super Soco CT, a maxi electric scooter equivalent to a 250cc model that was unveiled at the 2021 Chongqing Auto Show.
The Super Soco CT electric scooter, which will require an A2 license to be driven, has a burly design, with a wide front shield which should offer the rider good protection against, while still maintaining a fairly short windshield. The front panel integrates two thin LED headlights, while the seat allows to accommodate, in addition to the driver, also a passenger, who can "cling" to the side handles. At the rear of the vehicle, there is the light, with a fairly minimalist design.
The panel of check consists of one seven-inch screen which can be connected to your smartphone by downloading the appropriate app that allows you to share some functions. The latter shows information on speed, remaining battery or the driving mode chosen, as well as the display of navigation maps.
The company's commitment to technology is clear, with really interesting elements for an electric scooter. Starting from front and rear cameras, who are responsible for detecting the hazards surrounding the motorcycle, or since facial recognition system which allows you to unlock the vehicle before ignition.
Super Soco CT, three versions on the way
Super Soco has also revealed that there will be three versions available (CT1, CT2 and CT3), but has at the moment only disclosed the technical data of the top-of-the-range variant, namely the CT3. This model develops a power of up to 18 kW (25 CV) and 71 Nm of maximum torque, which allow it to travel at a maximum speed of 125 km/h.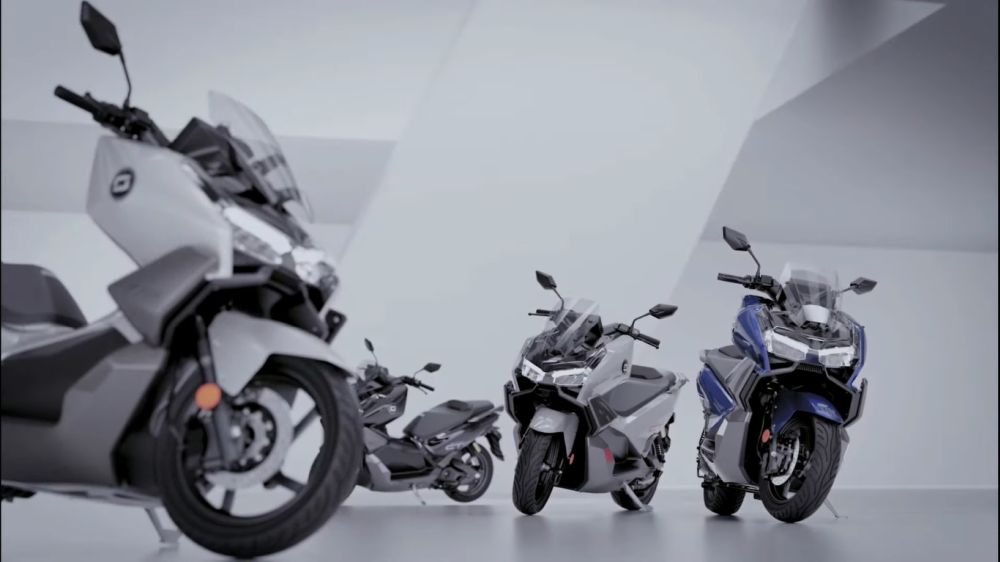 It mounts a 7.2 kWh capacity battery that allows it to have a range of about 180 kilometers. In addition, this battery will be compatible with fast charging systems, with which it will be fully recharged in three hours.
The price of the Super Soco CT has not been revealed, which will initially be on sale only in China, but should later reach the rest of the markets, including Italy, given that the brand already markets many of its models in our country.