First anniversary with great fanfare for Undead Unluck, on the cover of Shonen Jump. Fuzuka's debut work is increasingly promising. Continue the sad story of the Todoroki family in My Hero Academia
One year of Undead Unluck on Weekly Shonen Jump: the magazine celebrated the great success of the work of Fuzuka with the cover and a stunning colorspread. The manga is keeping faith with the promises made with its bombastic debut, proving to be a work with all the credentials to become Shueisha's next big hit. As always, you can read the last chapter on MangaPlus.
The anniversary coincides with a very dramatic moment for Andy and partners. In fact, to defeat Autumn, they must say goodbye to their new friend, Year One.
The story of Year One it is particularly poignant, having found an Artifact that has erased it from existence, making it invisible to all intents and purposes. The boy was forced to see his mother mourn his disappearance, without being able to reveal himself.
However, Anno Un could now know everything: past, present and future. He is impressed with Andy's story and Fuuko, and uses his knowledge to save the latter and change history. Although the three saw each other for a very short time, in reality their acquaintance was much deeper. In fact, Anno Un knew everything about them, while Fuuko had learned to love him through the manga he wrote.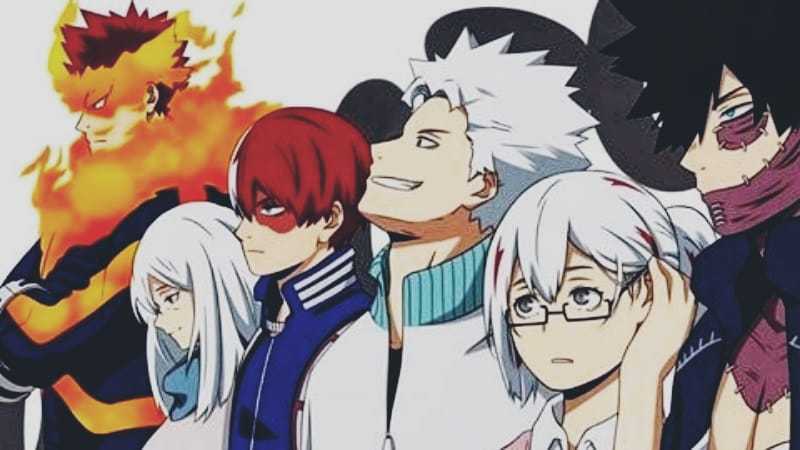 Not only Undead Unluck: other Highlights of Shonen Jump
My Hero Academia keep telling us about the Todoroki family, now reunited and ready to deal with her past. We already knew the tragic story of Shoto's family, but now, with the revelation of the first-born figure, Dabi, we see it in a new light.
Dabi was obsessed with becoming hero number one, but, with his unfortunate constitution, Endeavor couldn't let him continue on that path. The attempt to protect him resulted in tragedy, due to Dabi's determination not to give up despite the difficulties dictated by his birth. In this sense, we recognize in him something that unites him with the heroes, the same above all Midoriya.
The next anniversary should be that of Mashle: Magic and Muscles, by Hajime Komoto. The work has grown a lot in just one year, increasing the quality in all respects, while remaining true to itself. We look forward to the progress of this and other new titles released on Shonen Jump.