In this article we will see how it is possible in simple and few steps to make very simple videos, but of great impact, using the material that we commonly collect during a vacation, a trip, a party or during the daily experience. In particular we will see how to use the iMyFone Filme software for this purpose
Everyday we collect a lot of multimedia material including photos and videos of our experiences and now even with a good smartphone it is possible to obtain results of the highest level, it is no longer even necessary to buy a camera. The problem is that this large amount of content is then forgotten in the most remote corners of the memories of phones or PCs. Why not turn it into a nice souvenir video to watch and review with friends and family? Of course this requires knowing how to use particular and often complicated software, in addition to the fact that it can take a lot of time. But not always! For example, there are applications like iMyFone Filme which allow even inexperienced users to quickly edit good quality videos in minutes. In this article we will give you some tips and advice on how to get the best results.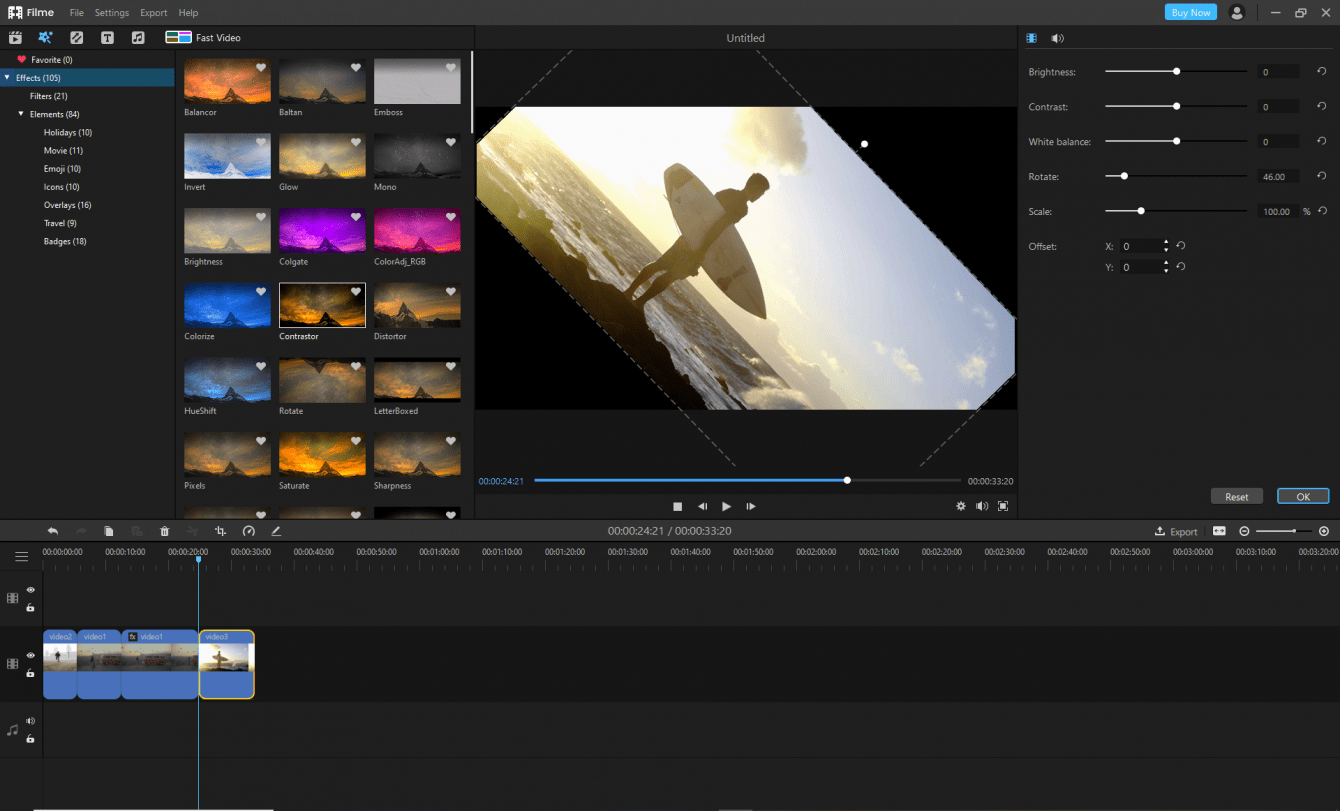 Video editing for newbies: decide what you want to tell
First of all it must be remembered that a video must tell something. Whether it's a holiday, a trip, a ceremony or even a simple party, the video must be able to capture the emotions felt in those moments and recall them. But telling a story is not as simple as it sounds, stimulating people's imaginations is difficult. It is not possible to simply project a sequence of images at random that portray things, the video must be shaped properly. Usually when you want to document an event to remember it, you tend to follow a timeline and it can fit. But making a simple list from time X to time Y can be boring and trivial! Let's try to find a creative way to present our video. Let's think about a trip that lasted several days, how can we organize the photographic and video material in an original way? For example, we can imagine that everything took place in a single day, so group all the photos taken in the morning, then those in the afternoon and so on. The idea is simple, easy to make and gives that touch of originality!
But this is just an example, the important thing is to be careful to create something unexpected. Maybe you can add "twists" or build a story on top of your material using the strangest and funniest photographs! Always remember not to do things randomly and to give in to the imagination.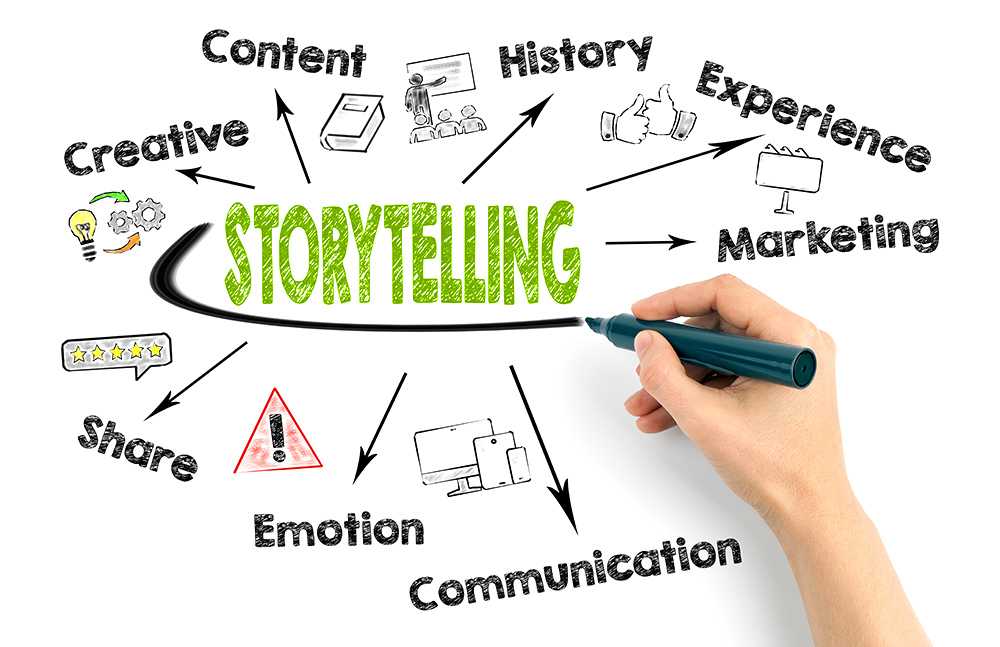 Editing with iMyFone Filme
Then there are other tricks of the trade. For example when you want convey trepidation, anxiety, dynamism you have to edit the video with very frequent changes, while if you want relax and slow down the pace you can leave the same scene for longer. From avoid are intrusive or abrupt transitions: much better a direct cut or a gradual fade: this will give a more cinematic and less homemade effect to your video, have you ever seen a Hollywood movie change scene with stars? In the same way, we avoid using effects that introduce strong distortions in the video.
All these may appear complex, but it is not at all thanks to the free video editing software iMyFone Filme, a very simple application that will allow you to easily edit your video memory. Let's clarify immediately that it is not an advanced software and its functions are very limited, but for this reason it is very intuitive and can be used by everyone! If you are interested in something more advanced you can consult our guide. Tornado bomb, iMyFone Filme is based its a start di drag and drop: upload your media to the library and then drag them to the timeline below. Then you can cut, mix, modify and add effects. The editing tools are simple and basic (adjust colors, rotation, scaling, etc.), you just need to move a few sliders back and forth. There is instead a rich library of applicable effects and transitions simply by dragging them to the desired clip. Of course, you can also add texts using the presets. There is also a series of fun animations that can be used to give more dynamism to the souvenir videos. In its simplicity iMyFone Filme has all the credentials for a good editing: you can speed up videos, create Picture In Picture, cut, rotate and it's all at your fingertips!
In addition the software offers a series of automatic templates. In practice, it will be sufficient to feed the various multimedia contents to the software and it will do everything else, based on the chosen template: it will add effects, animations, transitions and everything you need to edit a fun and dynamic video. Very convenient for those in a bit of a hurry! Obviously, there is also the possibility of adding music in the background.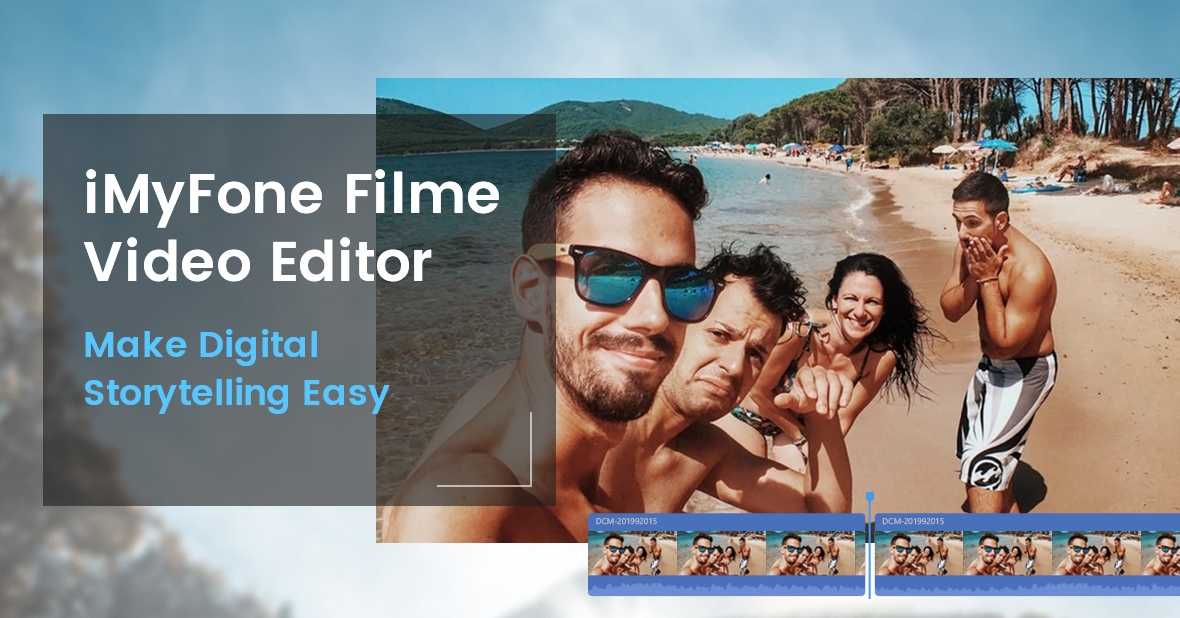 Don't miss the chance!
But try this software you just have to download the free video editing software from the official website, so you can understand if iMyFone Filme is for you. There is also a good initiative: in fact it will be possible to win a free software pro license for one month only by following a few simple steps:
Step 1: share this page with #Filmewithme.
Step 2: enter a valid e-mail address to receive the registration code. Note that only one license can be obtained for each email address.
Step 3: in the email there will be all the information you need
From the software section that's all! Keep following us for more insights and reviews!