The book My name is Miro, I'm four years old and I'm a Chef, is available on Amazon and all other digital platforms, a fun and irreverent cookbook born from the idea of ​​a father who, for four years, decided to collect all the bizarre recipes invented from his son
For four years, father Luca collects the odd combinations of foods and ingredients that his little Miro invents, while they play together at the "Da Miro al Confattone restaurant". Combining really inconceivable flavors: octopus with coffee, beans and strawberries, pasta with salami … The crazy combinations are transformed by the friend Chef Francesca Alessandra Giansanti in extraordinary gourmet dishes. This is how the recipes of a child, a father and a chef are born!
Giansanti, in fact, manages to grasp the potential of atypical combinations and to give it meaning. What comes out is a set of recipes capable of entertaining an audience of all ages and satisfying even the most refined palates.
The famous one created the preface of the book Giorgio Barchesi, better known as "Giorgione", Famous TV presenter, writer and restaurateur. He immediately appreciated the originality of the editorial project.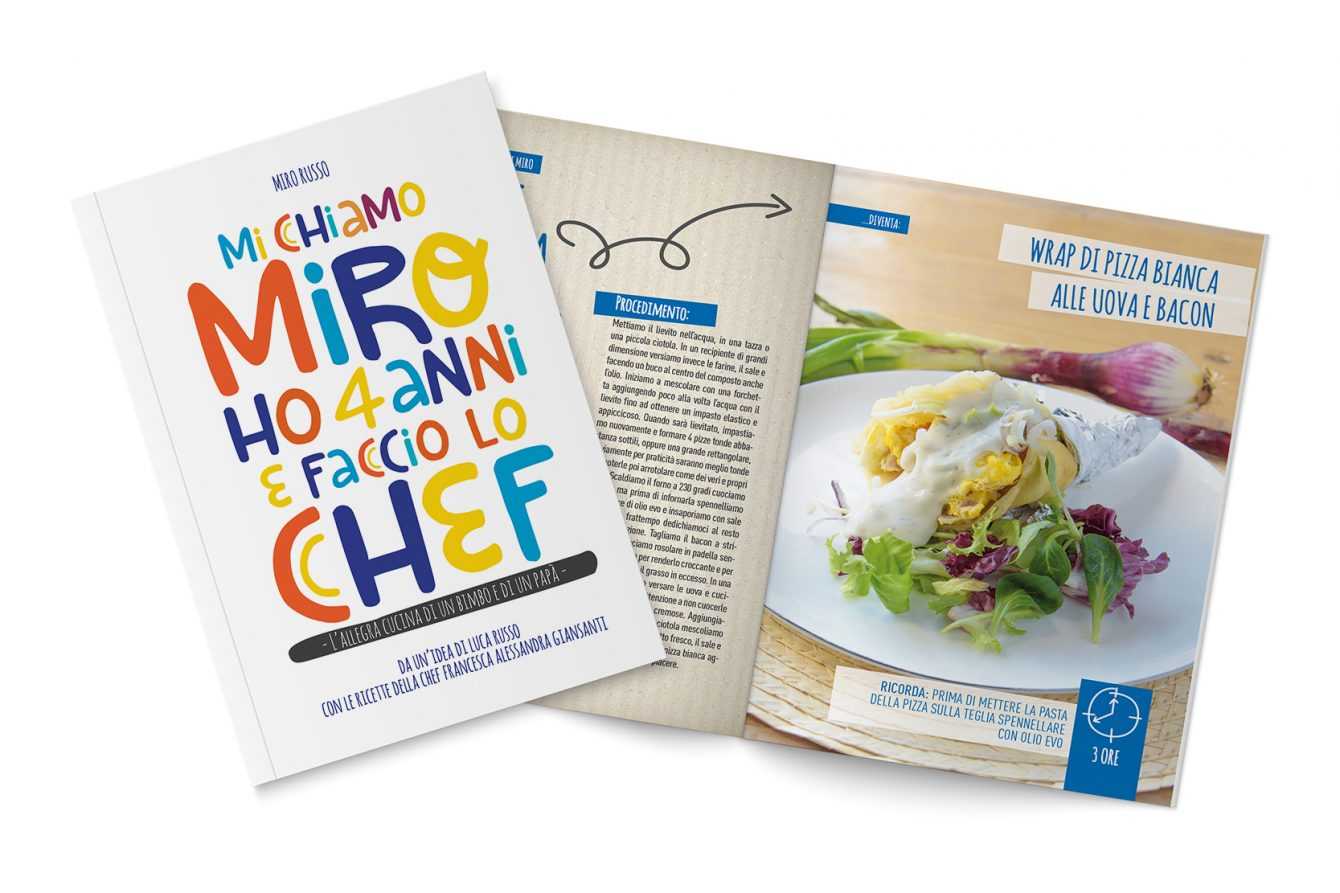 My name is Miro, I am four years old and I am a Chef: the word to the adults
Miro's dad, Luca Russo, send this message to readers:
Dear fathers and mothers who are passionate about cooking, give the right ingredients to your children and transform the kitchen into the most beautiful game of flavors, knowledge and creativity! And then try everything, please!
Luca is joined by his friend, and chef, Francesca Alessandra Giansanti:
Working on the recipes of Miro's book was an explosion of creativity. Pairing after pairing, I realized that a child's imaginative ideas stimulated me tremendously. By creating recipes suitable for both adults and children, I had the opportunity to retrace a gastronomic path linked to my childhood, made of known and 'rediscovered' flavors that reminded me of many stories, anecdotes and adventures I experienced as a child. On the other hand, the kitchen is truly a fairy tale …
Miro's cookbook is now available on Amazon and all other digital eBook platforms.