The new was officially presented NIKKOR Z 28mm f/2.8. This is the Nikon's new full-frame prime lens and also of smallest and lightest lens in the Z series. The new NIKKOR Z 28mm aims to become a reference for photographers thanks to the possibility of adapting to various conditions of use due to its measured focal width. With the new lens it is possible to obtain high quality shots in different situations, from passages to street photography and even in portraits.
The new NIKKOR Z 28mm f / 2.8 is the smallest lens in the Z Series
The new NIKKOR Z features a 28mm fixed focal length with a minimum focusing distance of 19 cm which makes it very flexible even for close-ups. Among the features of the lens we find a large Z-Mount bayonet mount and a circular f / 2.8 aperture. In low light conditions and in creating a particularly soft and natural bokeh effect this lens aims to amaze.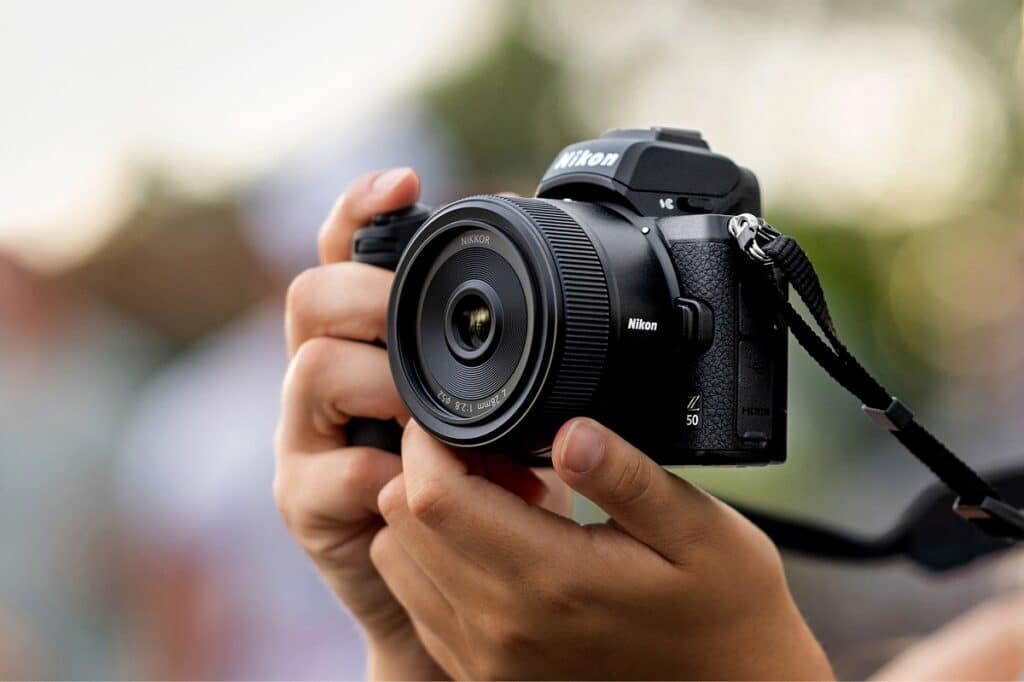 Creativity and versatility at the top
Nikon's new proposal aims to guarantee excellent performance even for videos thanks to the possibility of adjusting the focus without affecting the angle of view. The control ring can also be set to control focus, aperture, ISO adjustments or exposure compensation, confirming the high flexibility of the lens. The length of the new NIKKOR Z is about 43 cm for a weight of 155 grams. It is therefore a solution that is compact and light enough to be transported and coupled very easily.