It has been awaited for a long time, its development was anticipated months ago and in recent weeks we have seen several video teasers that have slowly revealed some of the main features. But today is finally the day to completely take the veil off Nikon Z9, the new full-frame mirrorless flagship of the yellow and black house.
Technical features
The new camera, designed for sports and nature photography, the new Nikon flagship is a candidate to attract many videomakers. Nikon Z9 is equipped with a stacked type CMOS sensor full frame with 45.7MP resolution entirely designed by Nikon engineers. Next to the sensor there is a latest generation EXPEED 7 processor which ensures high reactivity on all fronts.
Nikon Z9 is undoubtedly the most advanced camera ever made by the house, being able to count on a new sensor, an effective processor, a high-profile electronic viewfinder and excellent video capabilities. But let's go in order and see in detail what this new full-frame mirrorless brings.
The nearly 50 million pixel backlit sensor has a resolution of 8256×5504 pixel and has a blade protection system that, like other brands have done, protects the sensor when the camera is off. This way it remains protected during lens changes. The processor was instead designed for be able to manage video streams up to 8K and full resolution and RAW photo bursts of up to 1000 frames with a cadence of 20fps. You can go down to 11MP (JPEG only) to shoot 120fps bursts while taking advantage of the full AF / AE capability or the new C + mode.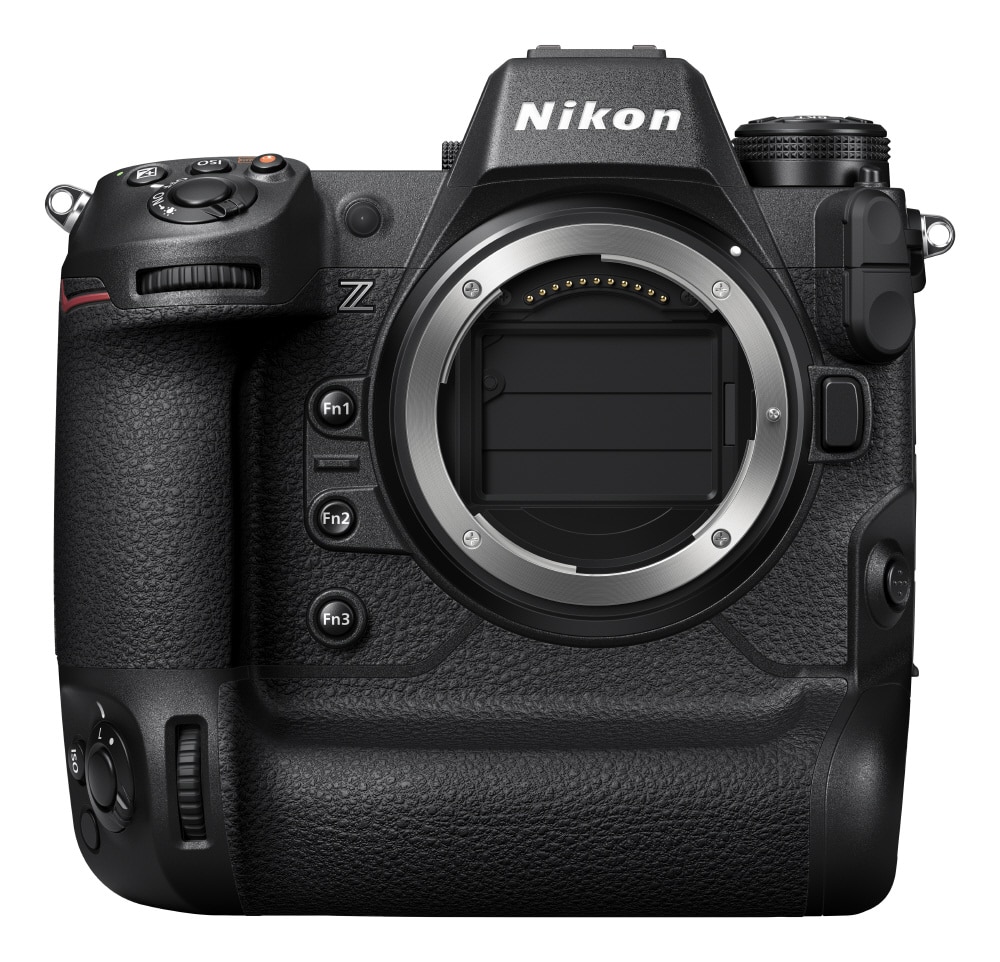 About autofocus, we are in front of a 493 point system that includes 405 auto AF area points, five times higher than the Z7 II. Nikon Z9 also comes with 10 AF area modes, thus able to meet the needs of multiple photographers and videographers. There is the simultaneous detection of nine different subjects and the 3D tracking that first appears on a Nikon mirrorless. Obviously there is no lack of ways to focus on people and animals, but one dedicated to vehicles is also introduced.
The new Nikon Z9 full-frame mirrorless camera is also equipped with an electronic viewfinder that offers a display with 3000 nit brightness, dual-stream technology to never lose sight of the framed scene. The resolution of the electronic viewfinder OLED display is 3.69MP.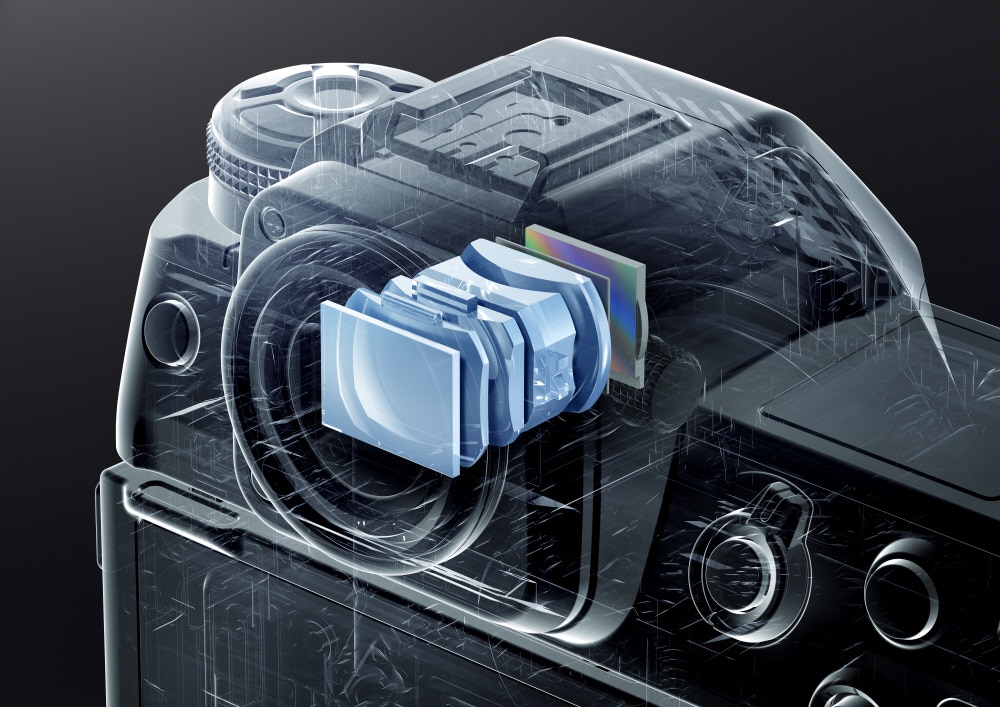 Even from an ergonomic point of view, the new flagship brings several innovations. We already knew about the integrated vertical grip and the new display. And the display itself arrived following the numerous requests of professionals, who can now count on one tiltable screen horizontally and vertically on 4 axes.
In general, the camera body offers better ergonomics and ease of use, without forgetting the robustness that is essential for a camera with these ambitions. In particular, it also surpasses the D6 from this point of view, being able to be used even in the most extreme environmental conditions. Compared to the top-of-the-range SLR there is a space saving of about 20%.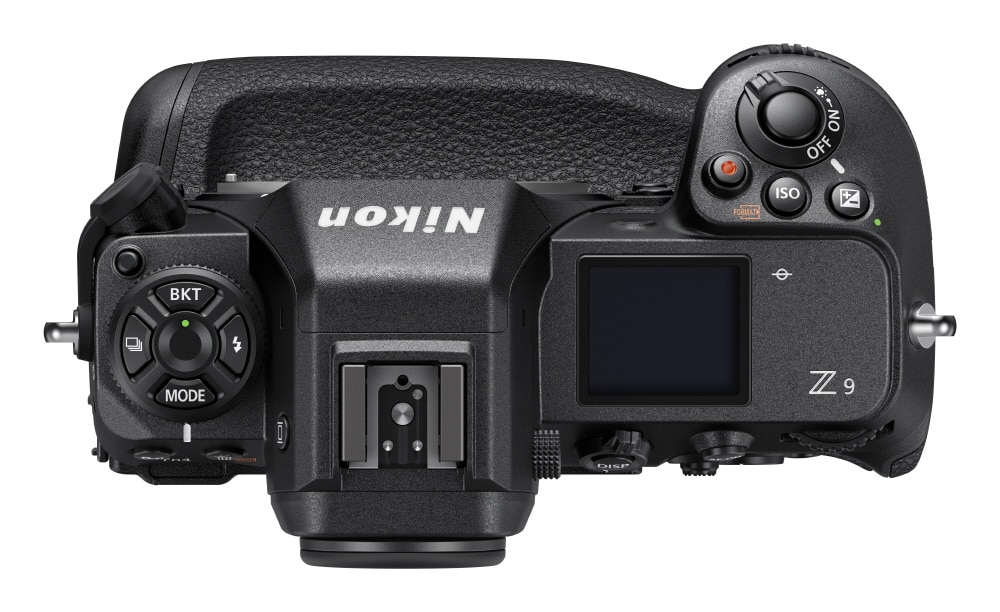 Nikon Z9: the video features
The power of the processor leads Nikon Z9 to offer many different possibilities in the video field. Starting from the aforementioned 8K, from 24p to 60p, or going down to 4K we can even reach 120p and make time-lapse videos directly in the camera. 8K recording is limited to 125 consecutive minutes.
Nikon Z9 can also count on full compatibility with the format ProRes 422 HQ (compatible up to 4K / 60p except FullHD / 24p, 25p and 30p). But it doesn't end there, because with a future update (available next year), RAW 8K video recording at 60p will also arrive. All AF / AE functions are also compatible in the video field.
To reduce file size without compromising quality, Nikon has created the new format N-RAW.
For more information you can visit the official distributor page for Italy, from which we are also waiting for the price for our market. At the moment we know that in Germany it will be sold to €5999.