From today it is possible to download for free The session of N3well, the comic in which science and entertainment meet to spread the culture of AI
A robot in the throes of a panic attack and on the verge of mental break-down. This is the face that the Artificial Intelligence assumes The N3well session, the scientific comic of Diego cajelli e Andrea Scoppetta. The work is created by AIxIA, the Italian Association for Artificial Intelligence, and by the National Research Council. The volume, which is part of the Comics & Science series, published by CNR Editions, can be downloaded for free here, from the Association's website, until 15 December, in the double Italian and English version.
Protagonist of the story N3well, a robot in crisis forced to turn to a psychologist because he is blamed by people for all the troubles in the world. In fact, people's concerns about privacy, the possible use of AI for war purposes and the loss of jobs due to the massive use of these means fall on him. A state that generates a profound malaise in N3well.
Piero Poccianti, president of AIxIA, explains:
The tale is clearly a metaphor for the misperception of AI. We are used to accusing the machines of any dystopian effects, when in reality it all depends on us and on the objectives towards which we direct the technology. If we use AI to fuel an outdated and vicious socio-economic model, we will get negative results. If, on the contrary, we adopt it in favor of the well-being of citizens and environmental sustainability, it will be an inestimable added value.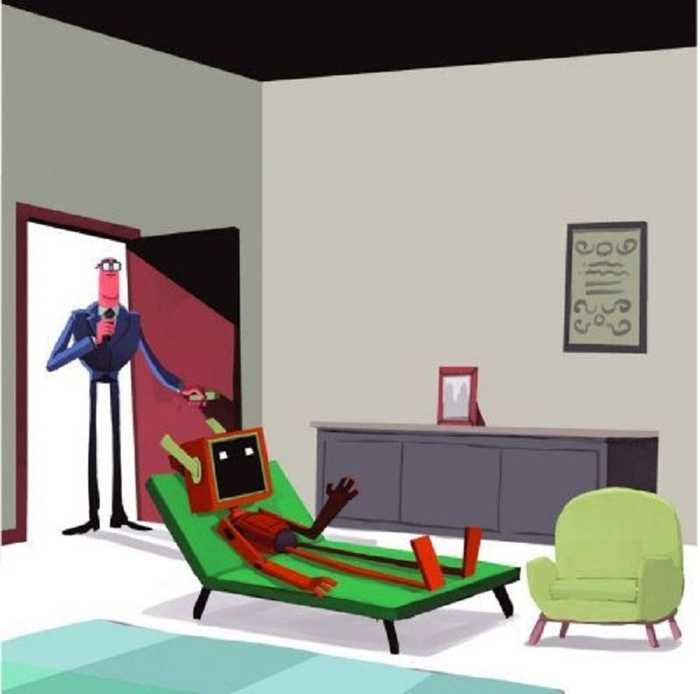 The signatures behind The N3well session
The choice of topics to be treated within the AI ​​comic was entrusted to several members of the AIxIA, who made their knowledge available for the realization of the project. Among them, in addition to Piero Poccianti, President of the Association, too Luigia Carlucci Aiello, Amedeo Cesta and Gabriella Cortellessa (the latter two are also CNR researchers). Based on the themes they indicated – history, current situation, ethical and social problems of Artificial Intelligence – Diego Cajelli and Andrea Scoppetta then respectively wrote and drew the story.
Comics & Science is a series directed by Andrea Plazzi and Roberto Natalini, published by CNR Edizioni, the Publishing Section of the Communication and Public Relations Unit of the CNR. In this series science and entertainment meet, in the belief that both are important training moments for the growth of the individual and the citizen.
Andrea Plazzi, well-known essayist and editor in the world of comics, explains:
The project was created to build engaging stories, unpublished and edited by some of the best authors and cartoonists in circulation. The themes are always linked to scientific culture – whether they are lives of scientists, particular events or even completely fantastic stories. All this using the language of comics that allows you to tackle complex scientific issues in a simple and light way, but never banal.